Pinky and Madhusudhan recently had their first child, a baby boy. Every day Madhusudhan used to come home early from his work to spend time with his newborn baby. But he never thought that one day, he would be returning home to hear devastating news.


"I didn't believe it when my wife told me that our child has a liver disease. I thought that the doctor must have made a mistake as my child was looking absolutely fine. So I took him for another test but...but the results didn't change and it isn't a disease that a few medicines can cure, it is life-threatening." - Madhusudhan
There's only one cure - an urgent liver transplant
Madhusudhan and Pinky's baby is suffering from a rare disease, Biliary Atresia. This causes the bile juice to be trapped inside the liver, quickly causing damage and scarring of the liver cells. The baby's disease has progressed quickly, his liver is failing. There is only one cure that can save this little one's life- a liver transplant and it needs to be done at the earliest.


"I took him to the doctor for minor cough and cold, he had no other symptom whatsoever then how could he have such a big disease? How could his liver fail? He is just a 4-month-old baby." - Pinky, mother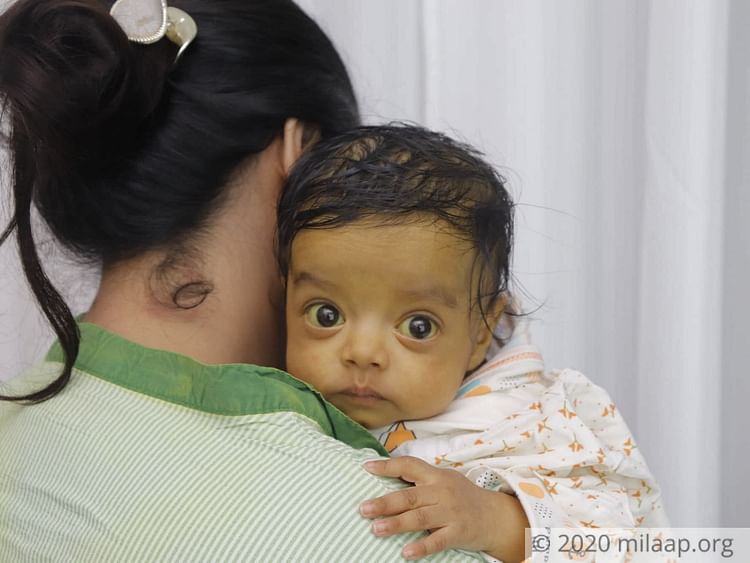 With every passing day, his condition is getting worse
Just within a week after the disease was diagnosed, the parents started noticing significant changes in their baby's body. His entire body including his eyes turned pale and yellow. He was growing weaker every day and his stomach started swelling abnormally due to the enlargement of the liver.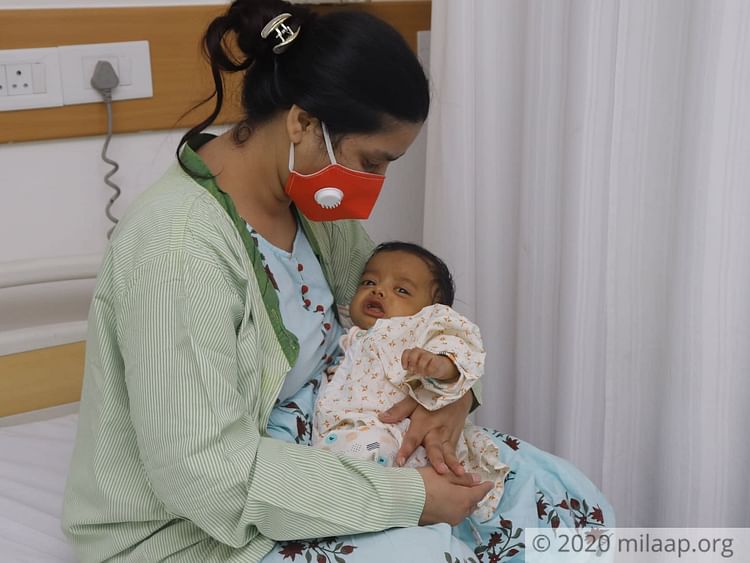 "With every passing day, it just keeps getting worse. He even developed blood and urine infections and was admitted in the ICU last week. I can't tell you how scared I am to lose him. He cries and stays up all night unable to sleep. My little boy must be in immense pain and I can't do anything to make him feel better." - Pinky

We can't save our son on our own
"We belong to a middle-class family. I am a housewife and my husband works in a small private company. Like any other family, we saved money and made investments for emergencies but nothing...nothing is enough to cure my son. All that we had is already spent on the treatment so far...almost 4 lakhs! Where will we get more from? His condition is very critical and without the liver transplant, he will not survive. I don't want to lose my baby." - Pinky
Your generous contribution can help these parents save their baby from failing liver. It can give this child a second chance at life. Click here to contribute.