"After my miscarriage last year, the news of me being pregnant with twins was so elating. I felt like my lost child has come back to me and I thought I would never have to face any misfortunes again. But my twin boys were born prematurely at just 29 weeks and were fighting for their life. One of my babies died within 4 days of birth...and now, the other is on the verge of death too. I don't want to lose him too."
- Laxmi Priya, mother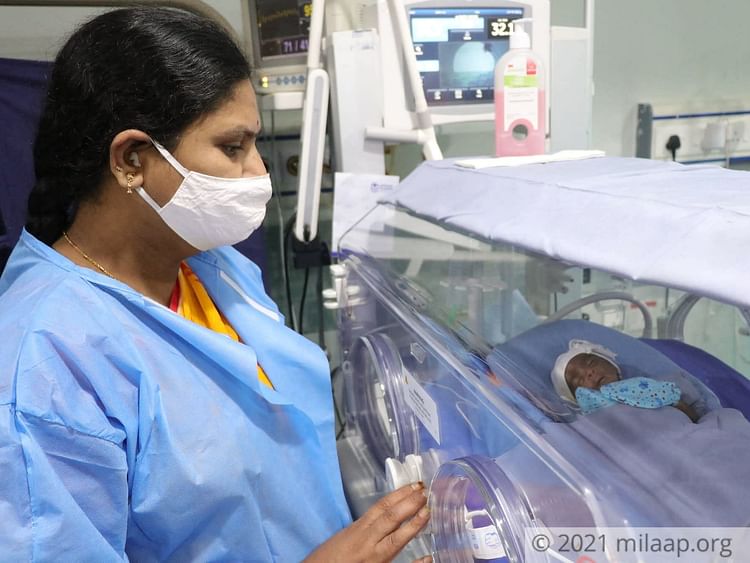 They looked so fragile, I was afraid to touch them
Laxmi and Mahesh belong to a remote village in Nizamabad district. When Laxmi's water broke unexpectedly, she was rushed to the hospital immediately. Although the hospital helped them deliver the babies, they weren't equipped to save them. The parents had to shift them to a bigger hospital in Hyderabad, which was 200km away, in the middle of the night.


"When I saw them for the first time, they looked so fragile that I was scared to touch them. Both of them had extremely low birth weight and we were asked to shift them immediately. Throughout the journey to Hyderabad, we were just praying to God to keep them safe. Despite the doctor's best efforts, we lost one of our sons. This baby is all we have now and we are struggling to save him." - Mahesh, father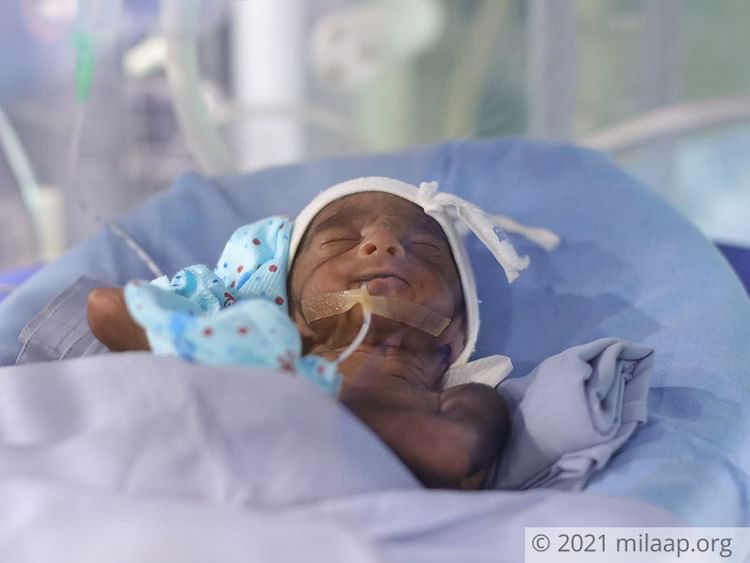 Neither can they afford to lose their baby nor can they afford his treatment
Due to prematurity,

the baby's organs are underdeveloped and he needs NICU for at least 5 more weeks to recover and lead a normal life,

but the parents can't afford it anymore. Mahesh has a small chicken shop in the village and the income is nowhere enough to afford this treatment. INR 8 lakhs is way beyond their means and they are devastated at the thought that they might lose their second baby too.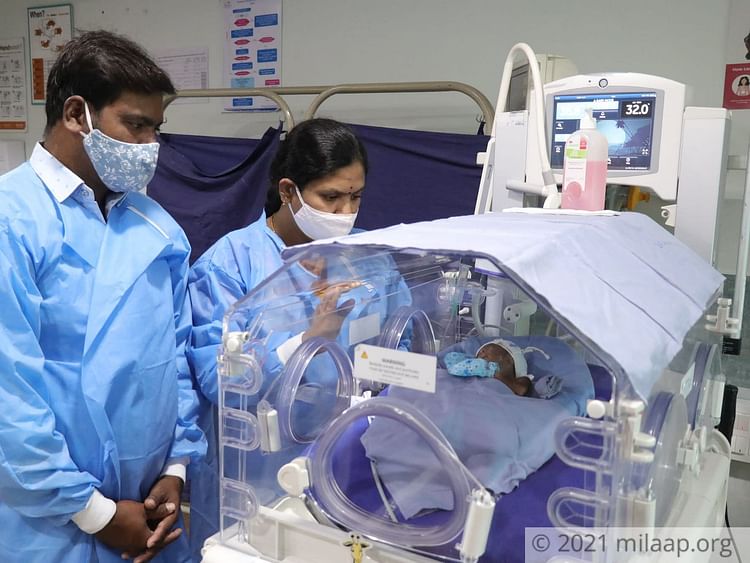 "I am hundreds of kilometres away from my village, I can't go back to work. Even if I do, what will I even earn? What will 200 rupees even do when the bill for each day is in thousands? If I lose this child too, there is no point for us to live...who will we live for?" - Mahesh
Their whole world has come crashing down on them. They were so excited to have children of their own, but they never even imagined it would be like this. They can't save their baby alone, they need your help. You are their only hope. Click here to help.