"You see these rashes near my baby's mouth? It is because of my milk…even my breast milk has turned poisonous for her. I can't forgive myself if something happens to my child. She's not even a month old and is already fighting a rare disease that is killing her. With every passing day, she is getting closer to losing the battle and I'm sitting here helpless," – Lavanya, mother.

Lavanya, who is visibly shattered, blames herself for the child's condition.
For the past week, she has been crying near the baby, refusing to eat, talk or even get up from the baby's side.
Dharamdev and Lavanya's little baby girl is diagnosed with a rare genetic disorder called
Propionic Acidemia
. Due to this condition, the baby's body struggles to digest or break down protein-rich food making her difficult to receive enough nutrition.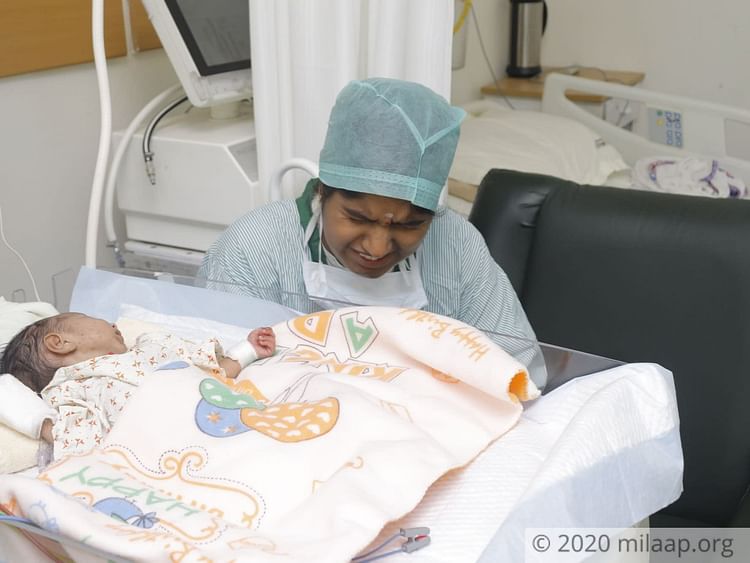 The clock is ticking, their baby has very less time
"Our baby had a seizure last night…it is a sign that her conditions are worsening. She is surviving only on medicines and baby formula. My child cannot gain weight…she either vomits whatever she eats or her body simply refuses to digest. If this continues, the disease may start damaging her brain, kidney and other organs," - Dharamdev, father.
The couple found out about the baby's condition on the 2nd day of the birth. When the hospitals in Kerala gave up on her, Dharamdev decided to take her to Delhi. It's been two weeks since the family reached here and
they are holding on to the last chance to save the baby's life - a liver transplant
. The transplant is their baby's only hope.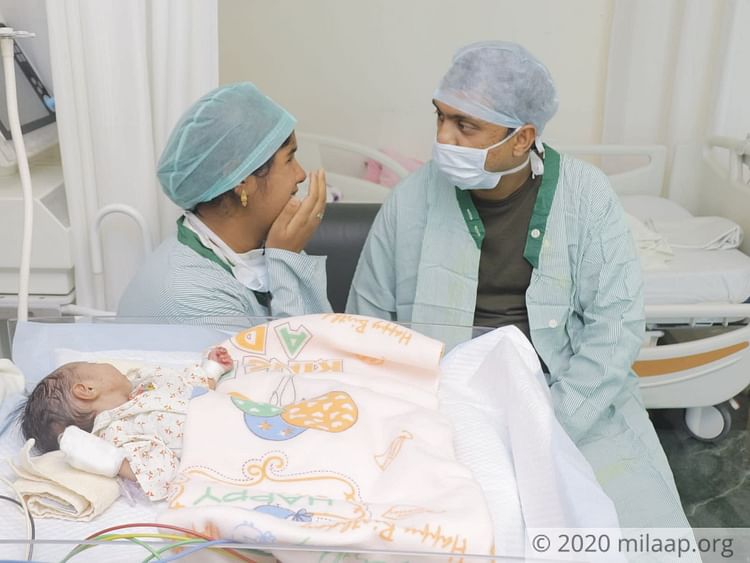 From Kerala to Delhi, this couple has travelled miles to save their newborn
"I don't know anyone here. I don't speak the language. The only thought running in my mind when I took a train to Delhi was to give my child the best of care…to save her life at any cost, even if it would leave us penniless. We were relieved only when the doctors at Max told us that a liver transplant can save our baby," - Dharamdev, father.
Dharamdev who is a tutor at a coaching centre is unsure if he still holds a job or has been fired. It's been a month since he went to work. He sold his wife's jewellery, borrowed money from his friends and in-laws and spent around 6 lakhs on the treatment so far.
He still needs 14 lakhs more to give his baby a liver transplant.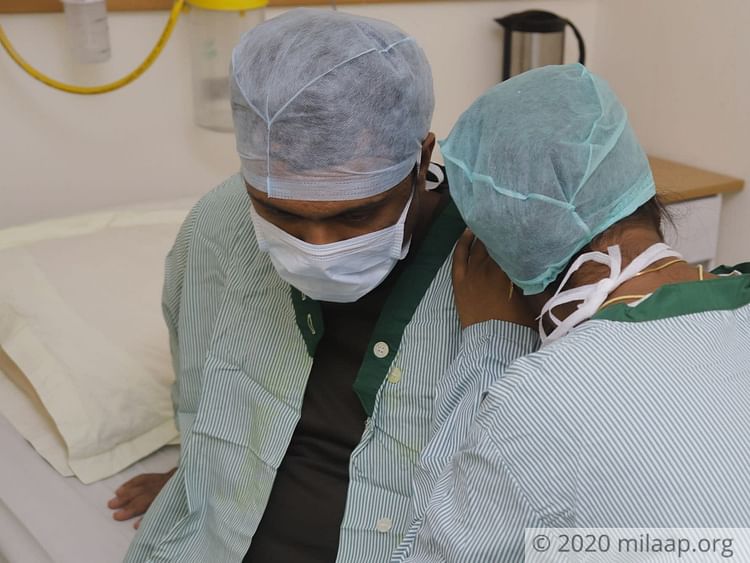 "My wife is a perfect match…she will be donating a part of her liver. She's doing her bit to save our child's life. I'm supposed to afford the cost of the surgery…but where will I go for 14 lakhs? We both sleep in the hospital as we couldn't afford a hotel room. I am trying to save as much as I can but my baby has less time left and I have no options to pay this huge cost. Please help us save our little one's life" - Father