'Hi, is this Venkat Ramana's family? I am so sorry to inform you, he met with an accident and has passed away'


When Lalithanjali, who was 7 months pregnant then, got this call, she was devastated. Her body froze and she couldn't take in the fact that her husband was no more. She rushed to the hospital to see for herself and watching her husband lying there, she was shaken to the core.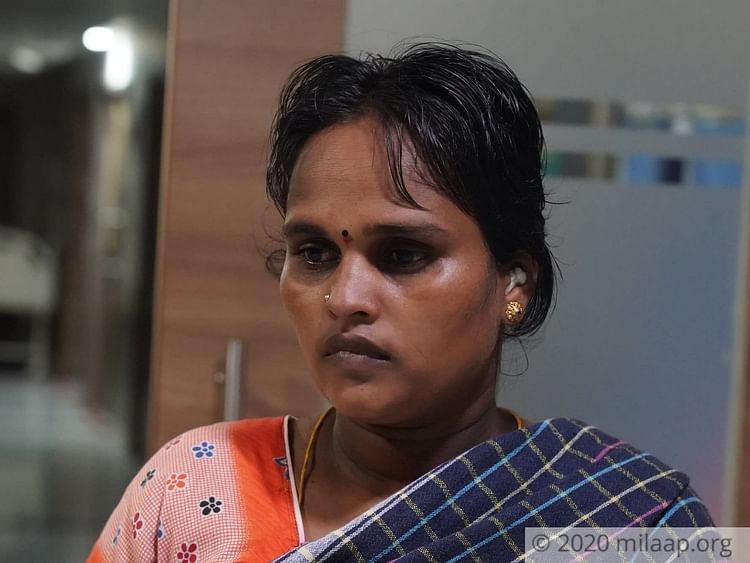 The baby got diagnosed with a life-threatening heart condition
"I never in my worst dream thought of something like that would happen. He was going for work and just before he left home, he said he can't wait to see the baby and then... he left me, he left me and our baby just like that." - Lalithanjali, unable to continue

On the 4th of September, when Lalithanjali gave birth to her little baby boy, looking at him she regained her joy and was hopeful towards life but the happiness didn't last longer than a few hours. The baby was diagnosed with a severe heart condition and he needs an urgent heart surgery.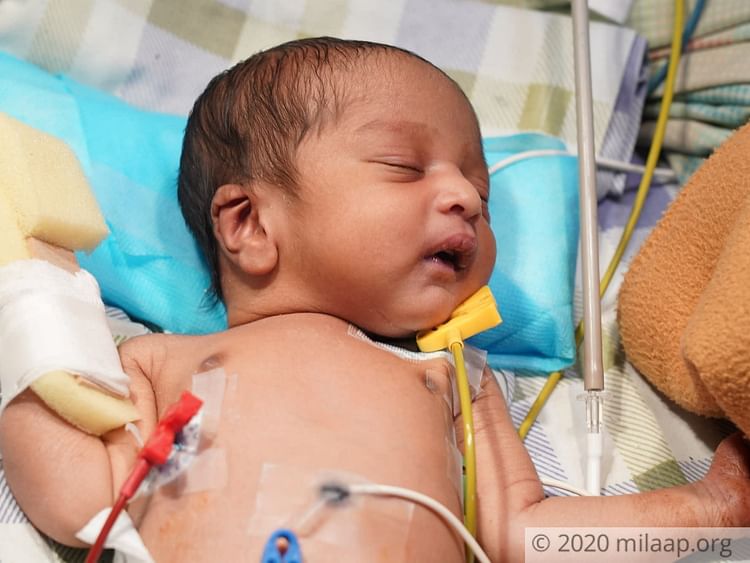 First my husband and now my baby? I don't want to lose him too
"The nurse took my baby for a general check-up but never returned. When I asked her, she said that he is shifted to the ICU and that he is struggling to survive. Soon my mother came and next thing I know we were in an ambulance taking my son to Chennai. First my husband and now my baby? I don't want to lose him too."

It's been a week now and Lalithanjali has been struggling to afford the surgery. But it cannot be delayed anymore, the baby needs the surgery and he needs it today.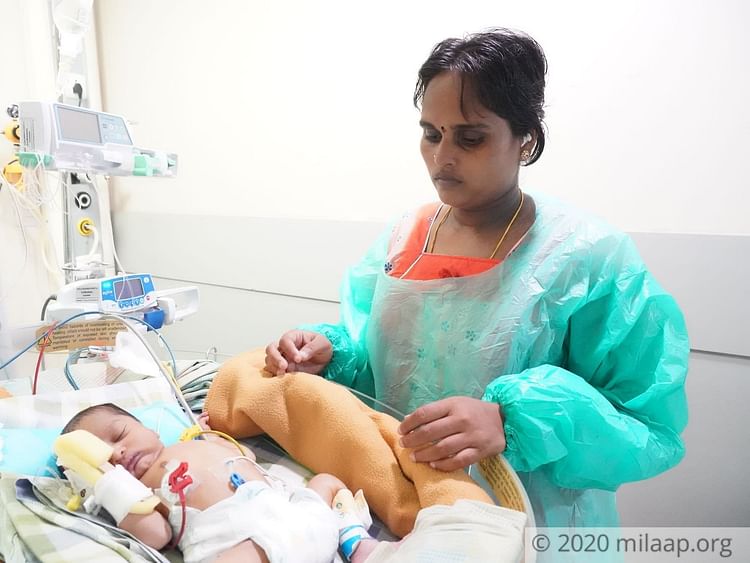 I am failing to save him, please help me
"Ramana and I, we both were labourers. It was only when we both worked that we could afford food and shelter. Now, I'm all alone in this battle and there is nothing I am able to do to save my son. I begged, asked for loans but I could only arrange a few thousand rupees, which is not even enough for the medicines he needs let alone his surgery. I am failing to save him."

The baby needs surgery followed by a few weeks to stay in ICU for recovery and the treatment would cost this poor mother 10 lakh rupees, which is not in her reach to afford.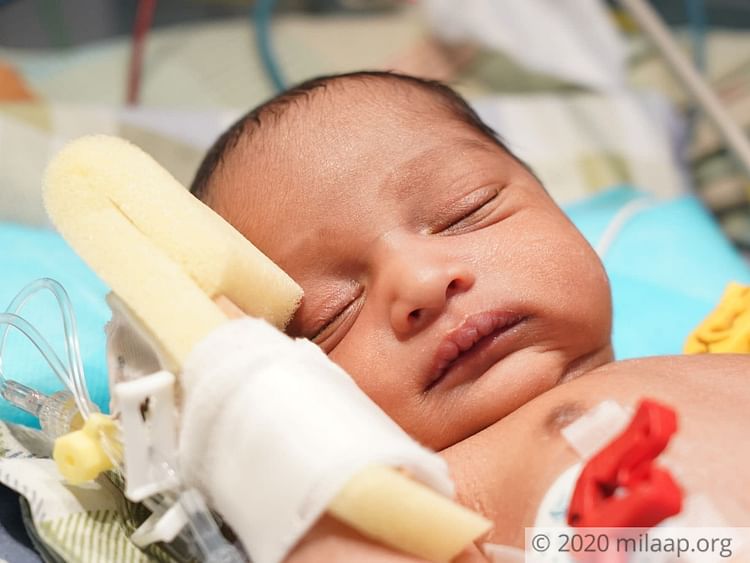 Only an urgent surgery can save him and without your help he won't be able to make it. You can save this little baby and give this mother hope. Click here to contribute.