"They said so many hurtful things, my village people... that my life had no meaning, that I was a disgrace to the society, they even said that it is better to die than to live such a life. Was it my fault that I was unable to become a mother?!" -Keerthi

Keerthi and Venkateswara live in an interior village of Kadapa, Andhra Pradesh. For 15 long years, all they wished for was to be blessed with a baby and now that it has come true, they're watching their newborn fight for his life, each day.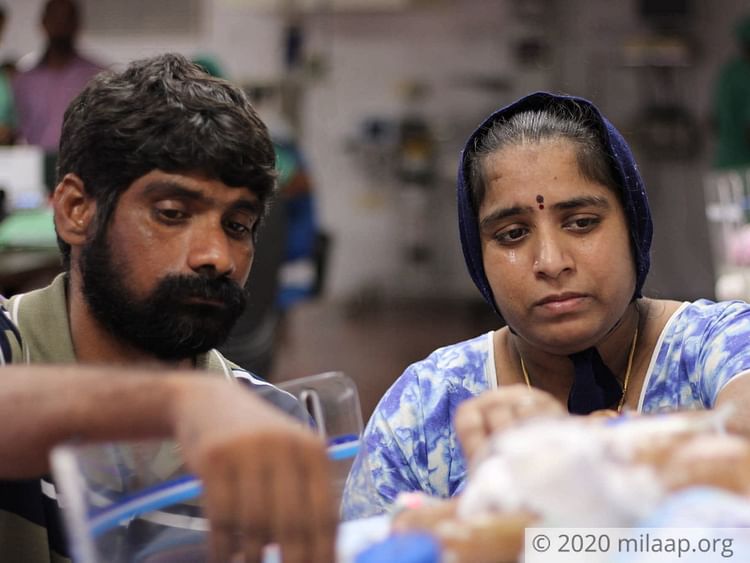 Their baby was not yet ready for the outside world
Everything was going well. The family was super excited to welcome their baby home but not this soon. Keerthi gave birth to a premature baby boy, who weighed was underweight and had multiple organ complications.


"As soon as I gave birth to him, he was taken away from me. I kept waiting for the nurse to return him but they took me to him instead. He was lying there in the ICU with all these machines attached to his little body. No matter how much I asked my husband, Venkat what had happened, he wasn't responding . He just kept crying…"- Keerthi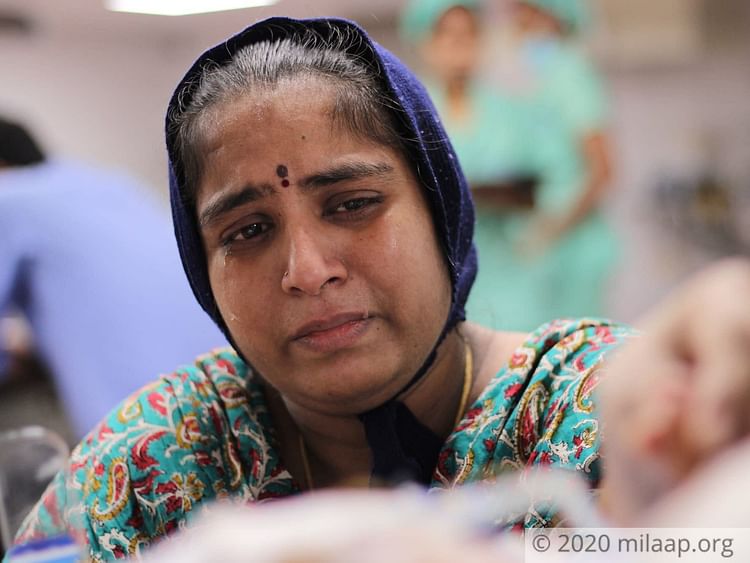 Infection has spread in the baby's entire body
Due to premature birth, baby of Keerthi is suffering from multiple organ complications. This has left the parents devastated and how could they not be? They have been waiting for this moment, to be parents for so long but their baby is struggling to survive .


"All I ever wanted was to be a mother but I never thought I would see my baby like this. I haven't even been able to hold him in my arms...how much longer do I have to wait? I don't want to lose him. I just want to take him home, safe, alive,"- Keerthi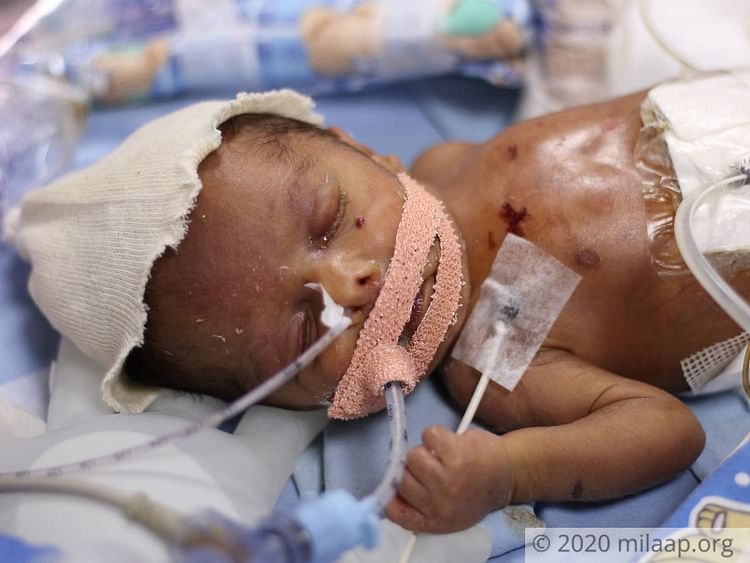 A few weeks more and they can take him home but...
Venkateshwara is a small farmer who works hard day and night on his one-acre land. He gets income only once the crops are harvested, which takes 6 months or sometimes even a year. He has mortgaged that very land and exhausted his life savings to save his baby but it is not enough.


"I am doing everything I can to save my son and he is getting better. He is able to breathe now, his kidneys are recovering and he had surgery for his intestine too. My baby boy is fighting bravely but I am failing him. Just a few weeks more in the ICU and my baby will survive. But if I cannot afford this… please save my child."- Venkateswara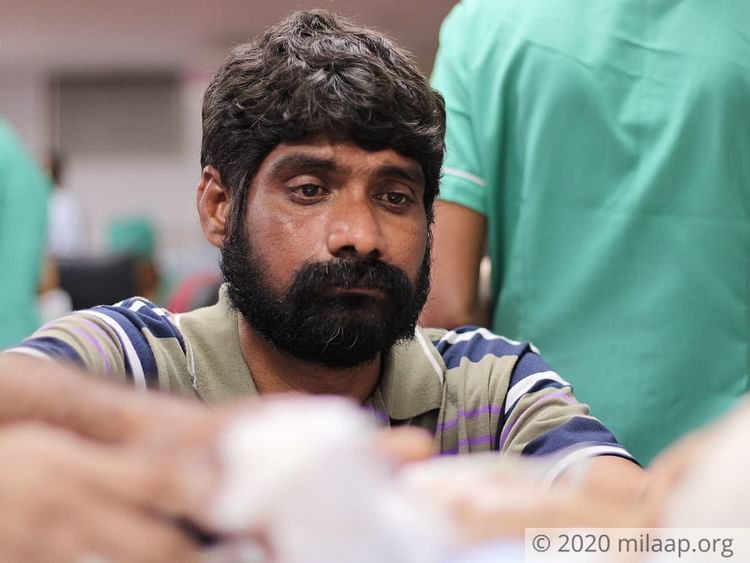 Click here to save this little child. Help his parents to take him home safely. Your little contribution matters, it can give a new life to this baby.