"Every day when I stand outside the glass door of the ICU and look at Kavita standing beside our baby, I keep thinking if I will be able to bring my baby back home. I feel helpless. It is my job to protect my wife and child but I can do nothing except stare through the glass door," - Gopal breaks into tears, he is unable to finish his sentence.

A beautiful baby boy was born to Gopal and Kavita after 15 years of waiting. But they didn't get a single moment to celebrate their son's birth. Right after he was born he was shifted to the ICU. For the last one month, the little baby is struggling to survive.


The baby and the mother were in danger - Gopal had to take a quick decision
During one of her regular visits to the doctor, Gopal and Kavita got to know that she needed to undergo an immediate C-section. That was the only way they could save Kavita and their child.

"You really don't have much time, Gopal - they told me. My hands were shaking, my thoughts were groggy. As they took Kavita in for the surgery, I prayed for my wife and child. My baby was born but not a single day has passed when he has been out of pain," - Gopal, father.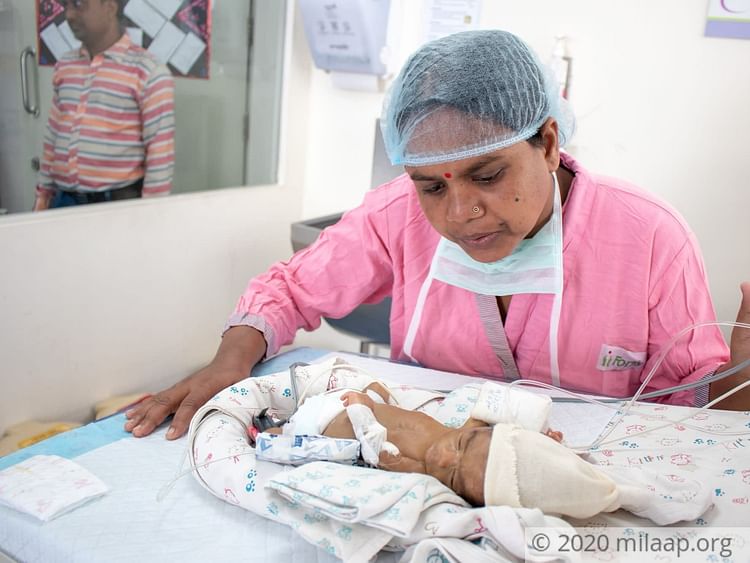 His mother met with an accident, his baby is fighting for his life - Gopal is torn between his responsibilities
The only son of his old and ailing parents, Gopal is now torn between taking care of his parents and his baby boy.

"My mother slipped from the roof and has hurt herself very badly. She has a deep cut on her forehead. There's no one at home to take care of her, my father is very old. So I have been shuttling between Kolkata and my hometown in Barasat. My son needs me, my parents need me and here I am, unable to do anything for anyone," - Gopal.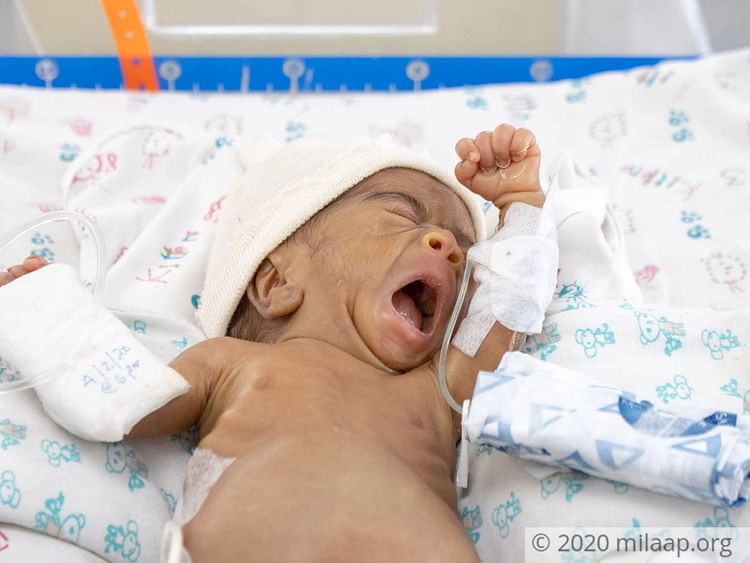 Gopal has a small grocery store back at home. But for the last one month, it has been closed. He had to sell the small piece of land he owned. That's how he has been able to afford his son's treatment till now.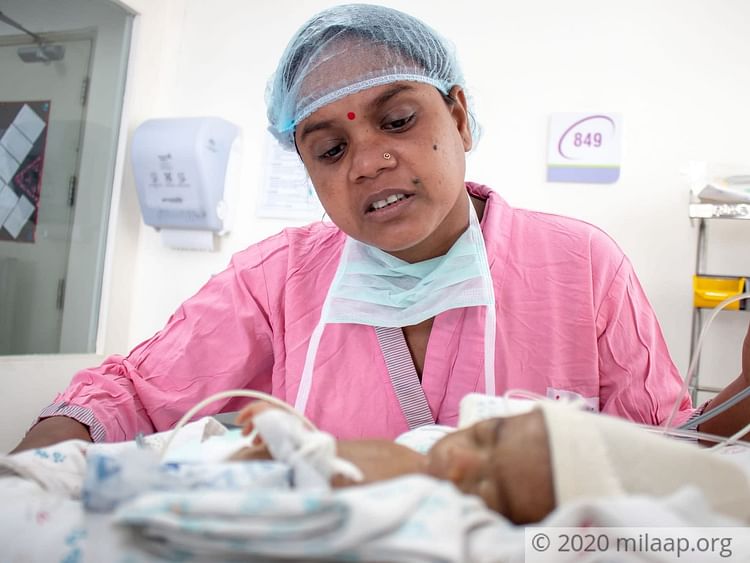 "But everyday it is costing me over Rs 17,000. The doctor says he needs to stay in the ICU for another month. I would need around 10 lakhs for that. How will I ever afford that? Kavita looks at me with hopeful eyes. I can't fail her - I just can't," - Gopal.
Your generous contribution can save this baby boy's life