It was the 5th month of Jyoti's pregnancy when she was told that she has a rare case of placenta previa, a condition where a baby's placenta partially or totally covers the mother's cervix — the outlet for the uterus. Placenta previa can cause severe bleeding during pregnancy and delivery, leading to a very high risk to the mother's life.
"I knew I could have lost my life but my baby's life was more important...it was a part of me and the family. The doctors asked us to be prepared for emergencies but I didn't expect that the emergency would come within just a month…" - Jyoti, mother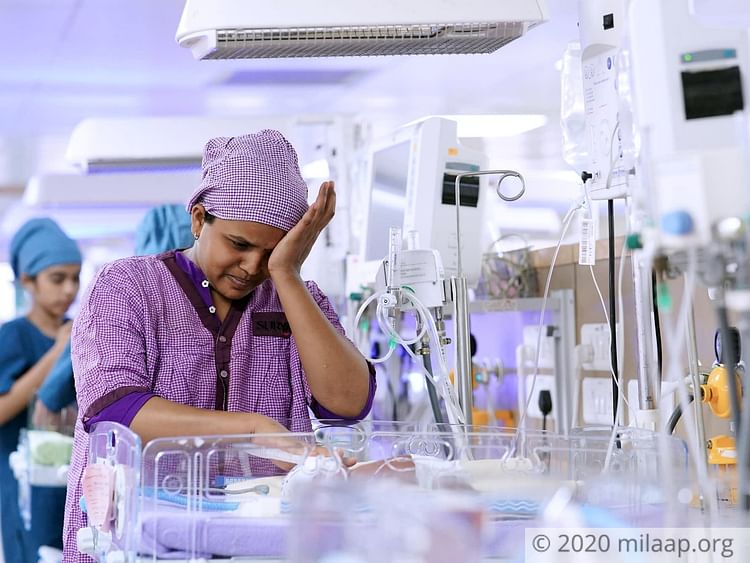 The entire house turned red with my blood
"Blood was everywhere and it didn't stop flowing. I somehow managed to call for help and while I waited for someone to come, all I prayed for was to live… to live for the baby. I was very scared that I might not be able to see my child or my husband again. Soon I fell unconscious. The next thing I know, I was in the hospital and 15 days had passed by then." - Jyoti

Jyoti was admitted in the ICU and her condition was very critical. Blood was constantly being transfused into her body to keep her alive. Just as she was done recovering, her water broke. She was about to enter into her 7th month of pregnancy. The baby girl was extremely premature - just 23 weeks with a weight of just 680 grams.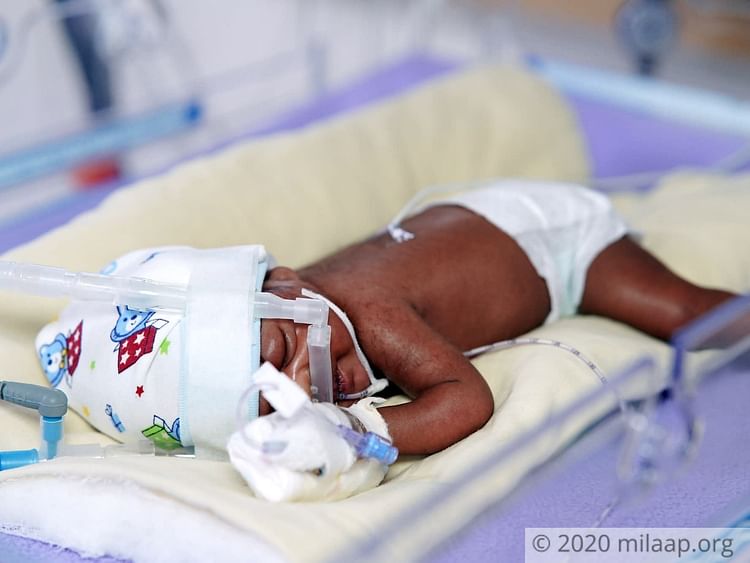 It was a baby girl
"When I saw her for the first time, I felt that the struggle was worth it. But since that day, the fear of losing her doesn't let me sleep at all. She was tiny, just the size of my palm and couldn't breathe without support, I wasn't allowed to hold or even touch her for two months. Now, after so long, when I am holding her for the first time, the feeling... I just can't explain. I can't lose her." - Jyoti

From then until now, every day is a battle to survive for this little baby. She is a lot better now but still not well enough to go home. She needs NICU care for at least a few weeks more to completely recover. She is very vulnerable to infections and not ready to take feeding without the support and without the NICU.



A lower-middle-class family with just enough to survive
Jyoti and Sangram belong to a lower-middle-class family. They don't wish for luxuries, just a happy and healthy family. Sangram works for an NGO that helps poor people in need. His income was enough to run the house and every day he slept with the satisfaction of doing something good. But for the last 3 months, his life has turned upside down. He almost lost his wife and his daughter is still not out of danger. He spent all he had and his organization helped as much as they can all this while but they are unable to anymore. Just 2-3 weeks more and these parents can take the baby girl home but they can't afford it.

They need your help. Your generous contribution can save this baby's life. Click here to contribute.