"For the past few years I've spent every waking hour trying my best to earn as much money as I can, so that I can afford to keep up my father's cancer treatment.

But now my newborn baby is sick too, and he needs lakhs and lakhs of rupees!

With the tiny bit of money I have left, I'm having to choose between trying to save my dad, and trying to save my son!

" — Ovuliraj
Ovuliraj and Jayashree in happier times
It had been like a nightmare come real for Ovuliraj and Jayashree as they sat in the doctor's office when she was just 7 months pregnant. A scan had revealed a dangerous problem in the baby's intestines.
"They told us that the baby's life was at risk, and that he needed immediate surgery, so Jayashree had to go in for an emergency c-section. The delivery went smoothly, but they refused to treat our son, saying he was too weak and that he needed specialized care. The next two hospitals we went to said the same thing!

I had never been more terrified in my life, wondering if my baby was going to die before we could even try to save his life!

"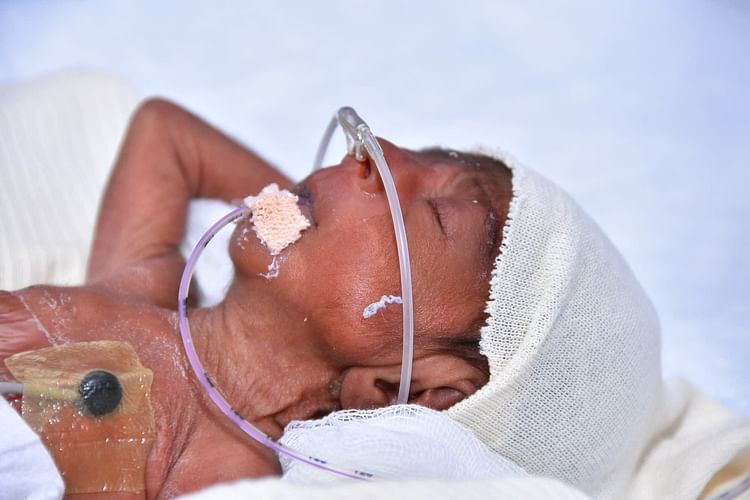 Fortunately, Ovuliraj and Jayashree were able to get their little boy admitted into the NICU at a major hospital. And doctors are confident that extended medical care and treatment will help him grow and battle all the complications brought on by his premature birth. But his parents have run out of money.
"He was born extremely small, barely weighing 900 grams at birth. His intestines are damaged, his lungs are barely developed, he's too weak to even eat food!

Though he underwent the emergency surgery he needed, his condition is still extremely touch-and-go. He needs months more of treatment but what do I do?

" — Ovuliraj, tearing up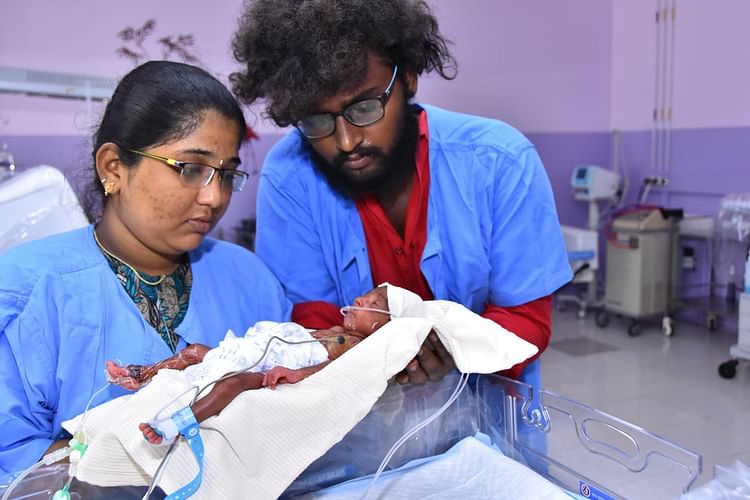 "I'm a delivery boy by profession right now, but I have done and will do all kinds of jobs if it helps me support and take care of my family. I've been doing all I can to keep my father's cancer treatment going for the past few years, so I have nothing in the way of savings. I have no other family who can help me.

Things are at a point now that I can't even afford our rent, so we could be kicked to the streets any day now. Please, don't let my son suffer because of me. Please help me save his life...

" — Ovuliraj