"I don't take my eyes off her for even a moment. I am afraid she would stop breathing any moment; that she'd be gone…" – Janaki, mother.
While babies her age are living a carefree life, every breath is a struggle for baby Pugazhmathi. She gets hungry and tries to drink milk. After just one sip she chokes on it and struggles to breathe. She doesn't understand what's happening. She's hungry, but can't drink much. She's tired, but can't get sleep. All she can do is cry all day, but even that is a struggle.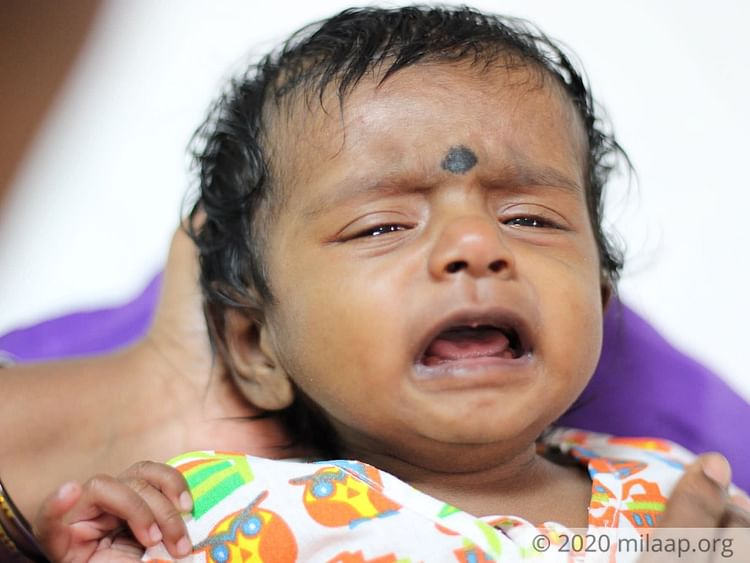 Her eyes rolled back in her head and her chest went hollow
"She would struggle a little to drink milk; her forehead and body would sweat and she'd gasp for breath then. But I thought it was normal, and that maybe she was drinking too much. But 45 days later, she caught a severe cold. Her eyes rolled up and she gasped for breath so hard, that her chest went hollow…like a hole…– Janaki.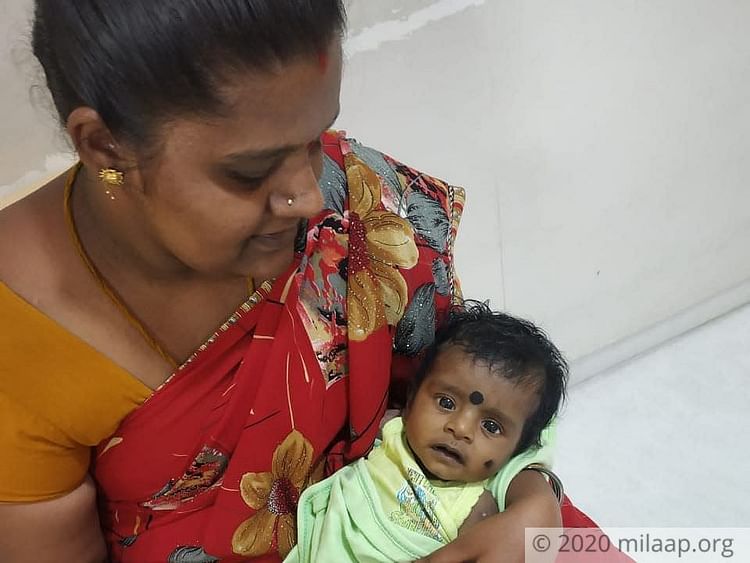 It was too late and doctors said she could not be saved…
Baby Pugazhmathi was admitted in an hospital immediately and tests were run. She could hardly breathe, and the oxygen level in her blood had gone down.
"The doctors told us she could not be saved because we were very late. I saw my world collapse, and my conscience killed me. My daughter was going to go away from us because I had been ignorant… But luckily, she began to recover. Just when we began to feel relieved, the nightmares began again…" Janaki.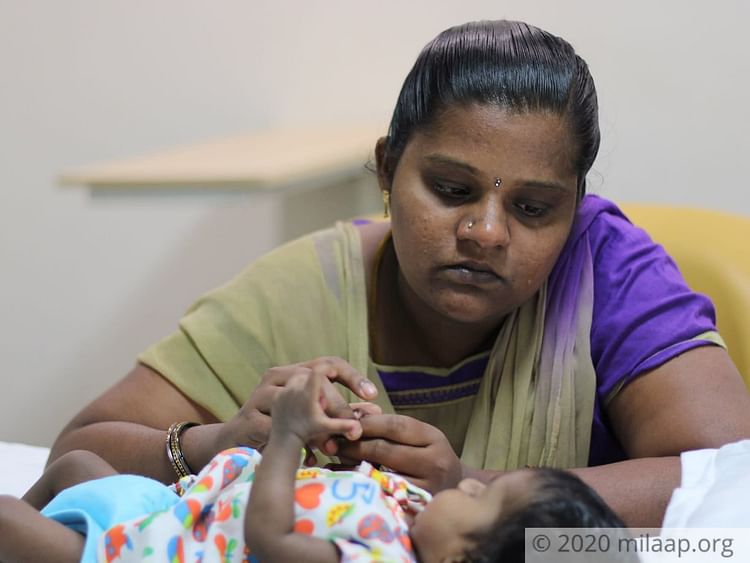 She is suffering from a serious heart condition and needs an open-heart surgery
The valve between the chambers in her heart are half open and oxygen-rich blood is mixing with the impure blood, resulting in the drop of oxygen level.
"I see her grow weaker and weaker. She has lost weight and is struggling to cope. Only an urgent open-heart surgery can save her. For now, she is living off a syrup that makes her urinate every few minutes. Just when she sleeps, she wets her bed and wakes up. I can't see her like this!" – Suresh, father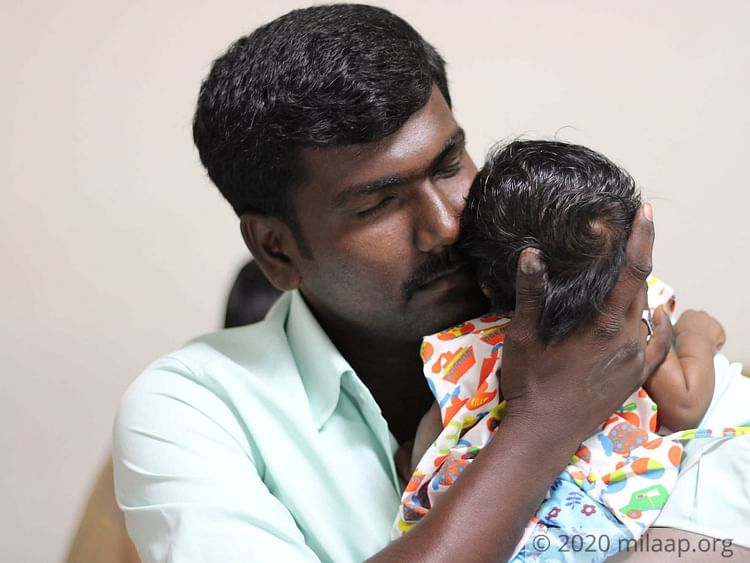 As a daily-wage labourer, Suresh is struggling to gather funds for her surgery
Suresh has a handloom lever in his small thatched-roof house, that he depends on for a living. Ever since he knew of his daughter's condition, Suresh has also been working as a driver at a company. All this fetches him no more than 15,000 rupees and he has no hope left.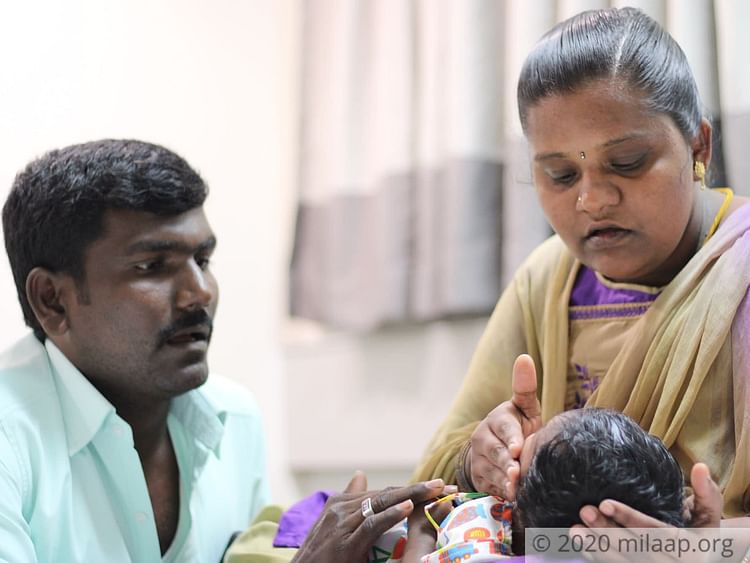 "It is heart-breaking to see a child who is only the size of my hand struggle day after day. I want to see her live; I want to see her smile. I am doing all I can to save her but at this point, it is difficult for me to hope for the best. I know I am failing. I need help!" – Suresh.
This baby has just stepped into the world, and seen nothing but struggles. Your generous contribution can put an end to all her sufferings and help her live.