Mukesh and Foranti were married for around 2 years when Foranti got pregnant. The couple was very happy, they had always wanted a child of their own. Mukesh never earned much but despite the hardships, they were happy. Foranti's pregnancy only increased their happiness manifold.

"What more does anyone want, you tell me? I had loving in-laws, an understanding husband and now I would be a mother. But fate had planned something else.Now look at us - we are such helpless parents who can't even save their newborn," - Foranti, mother.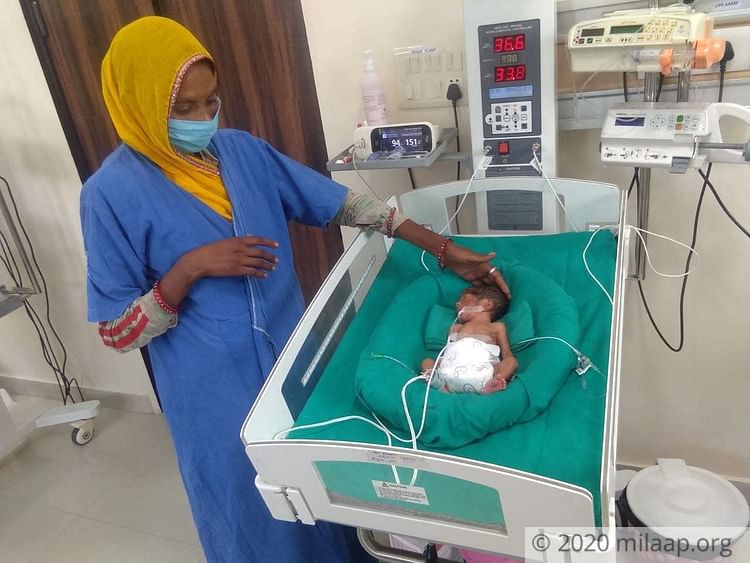 Born preterm, Foranti's baby boy needs continued ICU care
Foranti was in the 7th month of her pregnancy when one night her labour pain started. It was almost midnight and Mukesh tried to get a vehicle to take her to the hospital but there was nothing available. It was only in the early hours of morning that Mukesh was able to take Foranti the hospital. But soon after their baby was born, he was shifted to a different hospital, he needed ICU care.

"I couldn't hold him, kiss him - he was just taken away from me, right after his birth. Now, I can't even visit him everyday, I am too weak for that. But how long can a mother stay away from her baby. My husband takes me to the hospital and I stand beside my baby, praying for him," -Foranti .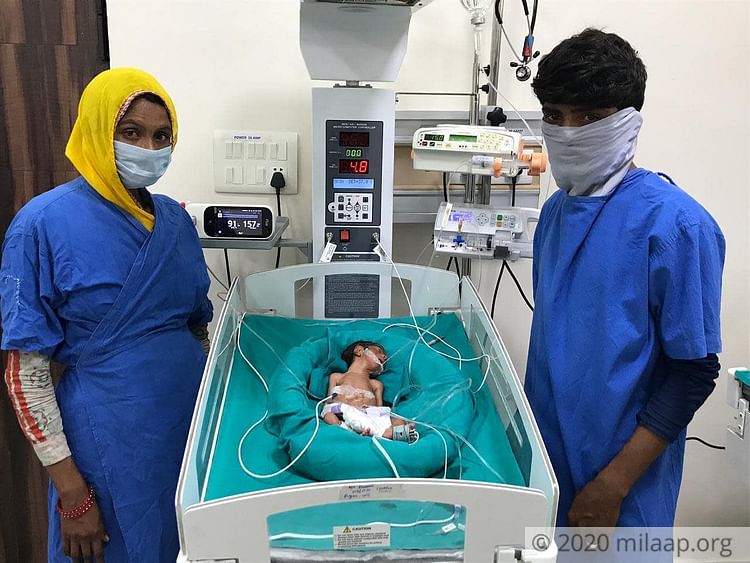 How you can help?
Mukesh works in a lime kiln, he makes about Rs 300 a day. For the past few months, even that has been irregular. He has nothing with which he can pay for his son's treatment. He needs your help, that's the only way he can save his baby boy.

"The doctors tell me that my son can't breathe on his own. He needs to stay in the ICU for at least another 20 days and it will cost us about 3.5 lakhs. How will we afford that? The little we had, we have used it up already. Please help us," - Foranti.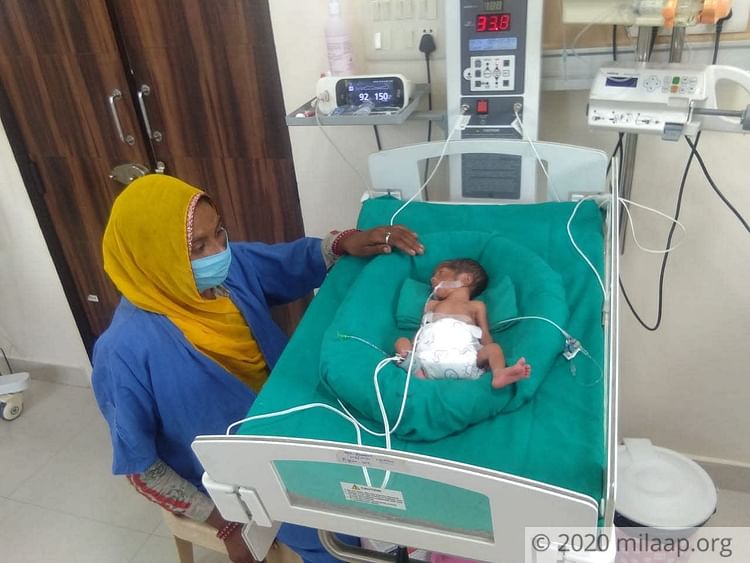 Mukesh and Foranti are desperate, their only child is struggling to live in the ICU. With your help, they can save him. Click here to donate.
.