"I lost my father in 2008 and it was a huge shock to me. I was so excited when I heard I am going to be a father. Dipika's pregnancy was so smooth till 6 months. I just don't know how things changed overnight. Our baby boy came early, in the 7th month. He is so tiny. I feel so protective. I want him to thrive. I don't allow myself to think of a world without him," - Kamlesh, father.

Low blood circulation to the womb and high BP led Dipika to the hospital in her 7th month. They used to go for check-ups routinely. After her 6th month got over, the doctor looked at the sonography and said the blood circulation to the womb was extremely low. Dipika's BP was also high. She had to be undergo an immediate C-section. She gave birth to a beautiful baby boy.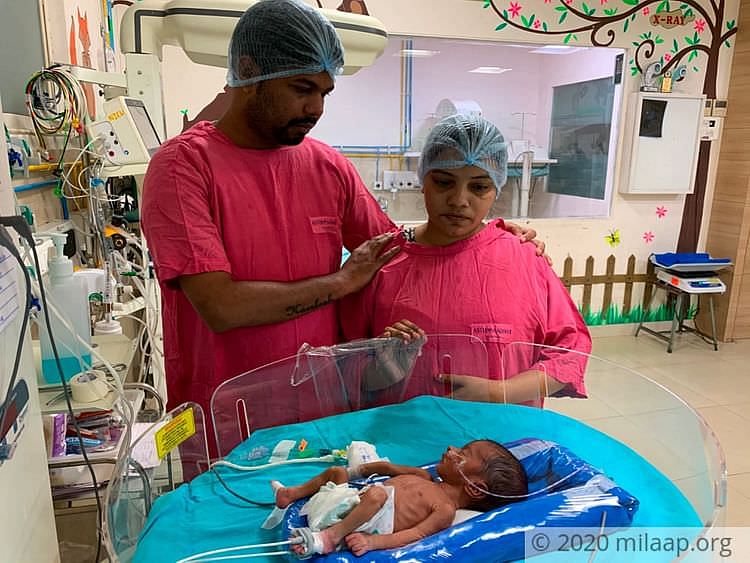 Kamlesh has been a pillar of strength for his wife and their little baby boy
"I had imagined my baby's birth to be like I saw in the movies - a smiling scene of Kamalesh and I holding our baby. But it turned out to be marred with fear, guilt and pain. I blamed myself and felt so depressed. I kept wondering what I could have done differently. But Kamalesh and his positivity has kept us going. Now all I am praying for is to hold my son in my arms and hear his healthy heartbeat, feel his hands in mine with Kamalesh by my side." - Dipika, mother.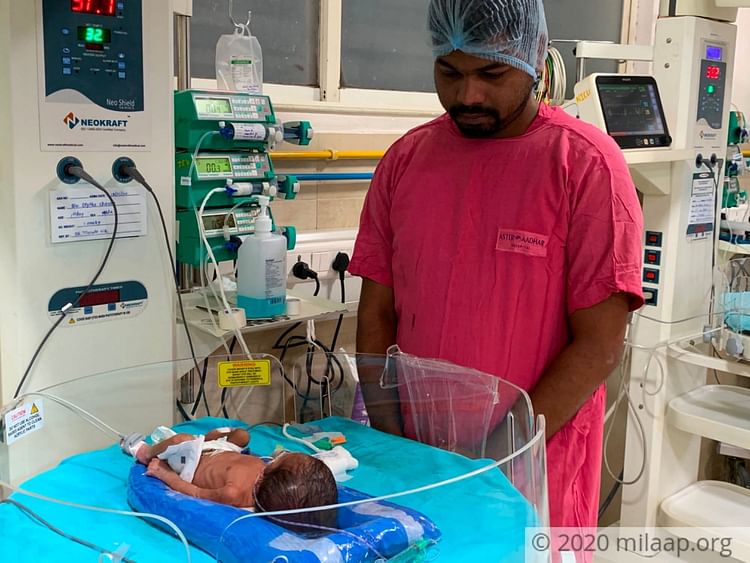 Their little son came into the world too soon but Kamalesh is fighting to make sure he thrives
"I am an ordinary middle class man. I have a private job where I make Rs 15,000 a month. I cannot afford this care of hospital with my income. But I have faith in this doctor and hospital. I know he can do. I want my son to get good treatment and come out very healthy so he does not have any problem in the future. As a father, it is my duty to do the best I can for him."
Kamlesh needs 5 lakhs to save his son
Dipika is a housewife with no income. The couple have taken a personal loan from Kamalesh's company, sold their gold and liquidated their savings. They still need Rs 5 lakhs more to save their son. Your contribution will really make this family complete in every sense. Every rupee and prayer will count.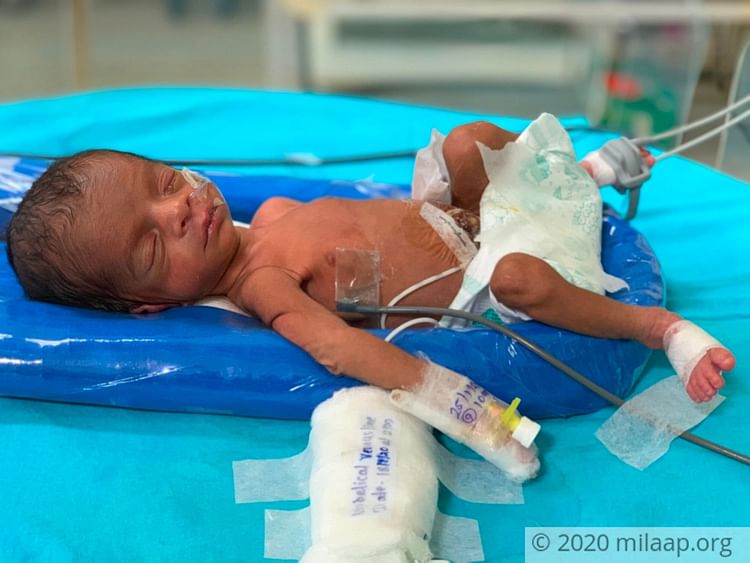 "You know, without asking my colleagues have rallied and have sent me money. I see donations ranging from Rs 100 to Rs 10,000 to help me bring my son home. There is so much goodness in people. I want my son to grow up in a world like that -where people help one another. Only you can make it possible," - Kamlesh, father.