"My belly was aching a little when my husband was leaving for work. I reassured him that it was nothing and that I'll be fine. But just within a few hours, the pain grew immensely and I realised I was going into labour. I panicked as it was just my 7th month of pregnancy and feared for my baby's health. All my fears were confirmed when I saw my little baby. She was so weak and fragile that I was afraid to even touch her. She was struggling to breathe and I knew I would lose her if I didn't rush her to the hospital immediately." - Lavanya, mother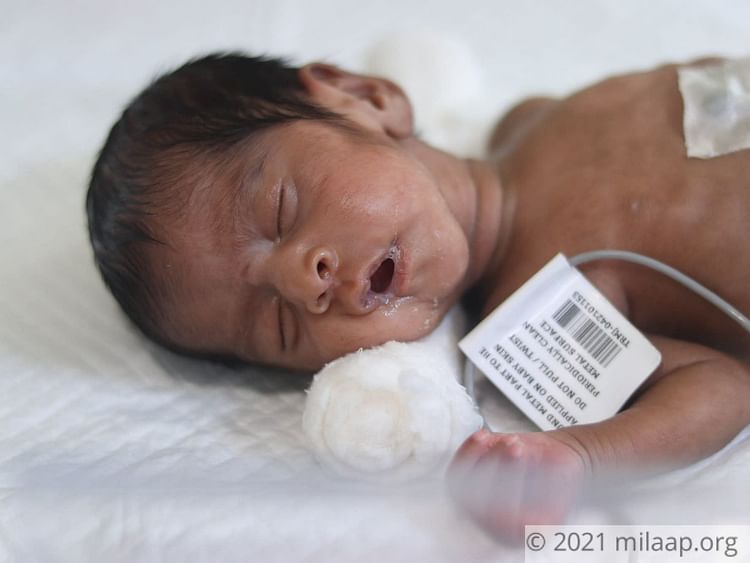 She is underweight and suffers from respiratory distress
Lavanya's baby was born prematurely in the seventh month of her pregnancy due to which her lungs are underdeveloped resulting in respiratory problems. She was gasping for breath only a moment after she was born and she weighed barely 1 kg. She was delivered at home, and rushed to the nearest hospital.


"We live in a very interior village and the local hospitals did not have the required equipments.

We had to change 3 hospitals over 30 days to find the right one that could save our baby

but now, we can't afford the cost of the treatment." - Raju, father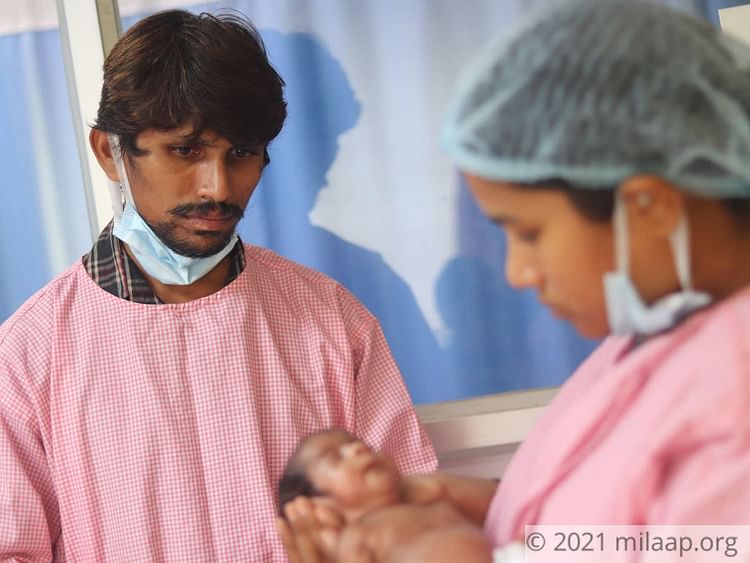 They meet her through a glass window
"She is in the NICU, where we aren't allowed. To see her, we have to wait outside for the nurse to draw the curtains aside so that we can see her through the glass window. Yesterday was the first time we went inside and held her. I can't tell you how happy yet terrified I felt when I took her into my arms. She is right here with me but I'm so afraid that I will lose her. " - Lavanya
The baby needs prolonged NICU with oxygen and ventilator support to survive but the cost of the treatment is way beyond these parent's means.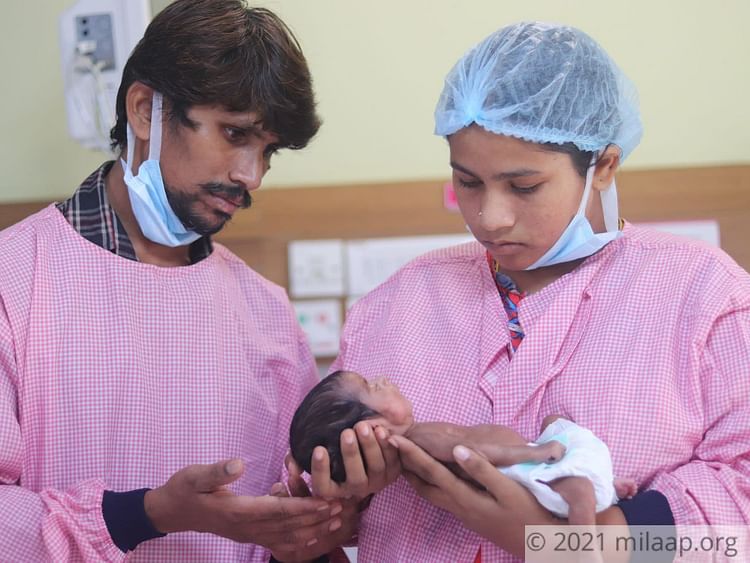 You can help this poor couple
"Doctors say that she will become healthy like any other newborn child and that is such a relief to here. But it is only possible if she stays in the NICU for few more weeks. The bills are piling up and I know I will never be able to pay them. I can't afford even a day's cost of the NICU, I am just a daily wage labourer. How will I ever be able to afford a treatment that costs lakhs. " - Raju, father
One month in the NICU can save their daughter. But with this hope, comes the challenge of finances, which has become a barrier for this couple. They need your help.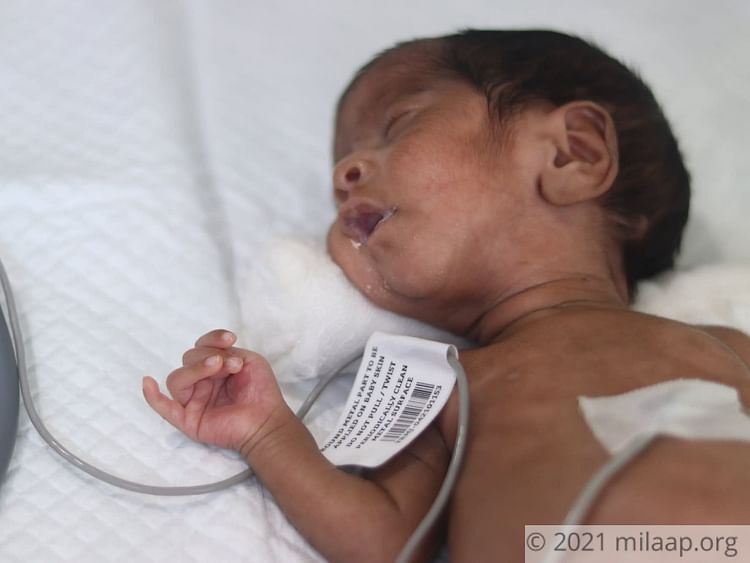 The total cost of this baby's NICU stay and medication will be around 10 lakhs. With your generous contribution, these parents can save their little angel and take her home. Click here to donate.