It was 2 in the morning in early December last year, when Archana and Krishna woke to a faint whistling sound. When they got up and turned the lights on... it was Om, their 2-month-old, his face blue, mouth foaming — he couldn't breathe. Krishna's mind went blank. Archana's scream snapped him out of it, and he scooped Om into his arms, wrapped him in a blanket, and ran.
He ran in the direction of the nearest hospital nearly 15min away, his feet bare, his mind whirling. Faridabad's mid-winter chill bit into skin, but he didn't stop. If he did, his son's body could go cold forever.
And yet, by the time Krishna reached the hospital... Om wasn't breathing at all.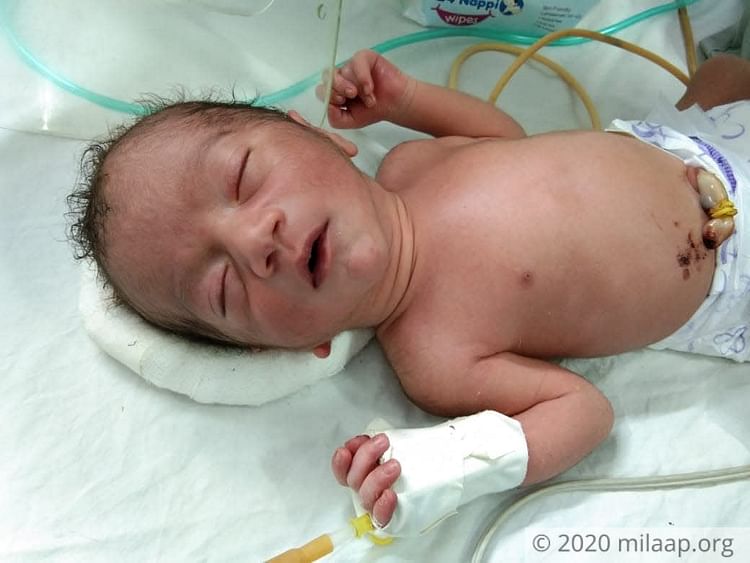 Om was born on October 17th, 2019. It was a day of happiness for both families, even when the doctor told the young couple that their son needed to stay under observation for 24 hours before he could go home with them. She had seemed unworried, so Krishna and Archana didn't worry either. But a day later, she called Krishna into her office and broke the news that all was not right. Little Om had accidentally breathed in some of the amniotic fluid in his mother's womb due to a defect in his wind and food pipes, and it had caused a lung infection. It was so critical, that he needed to be put on ventilator (life support) immediately, and stay on it for a few weeks.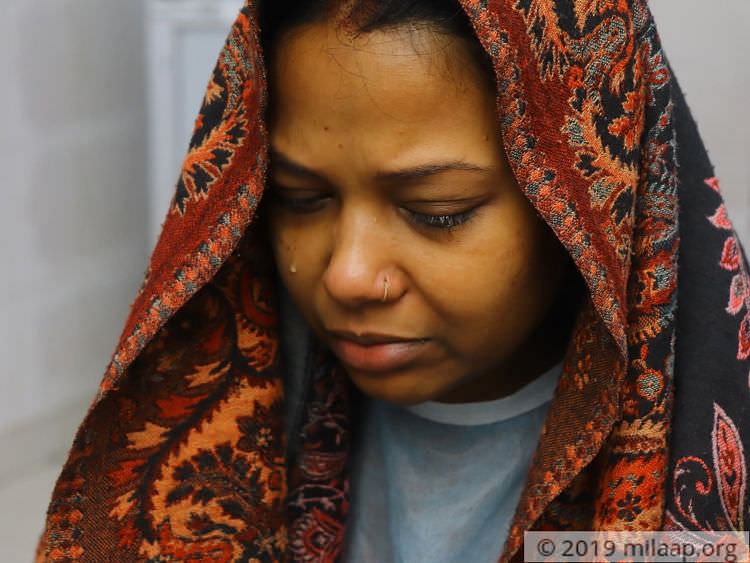 'I had tried my best to keep him alive... Was it my fault?'
"That's how it started, all of this. Our happiness lasted for less than a day, and then we found out our baby was dying. By the time we arranged enough money, he had severe infections, he couldn't breathe, all his organs were close to failure, he couldn't even feed; every time I tried, the milk would go into his lungs!

By some miracle, after weeks of praying, the doctor eventually declared he was healthy enough to go home, as long as we took extreme care.

And we did, I tried my very best.

I kept his room as clean as possible to prevent infections, I fed him milk in teaspoons — one spoon every 10 minutes, 150 times a day; it was the only way he could digest it properly. And yet... that December morning... Was it my fault somehow?

" — Archana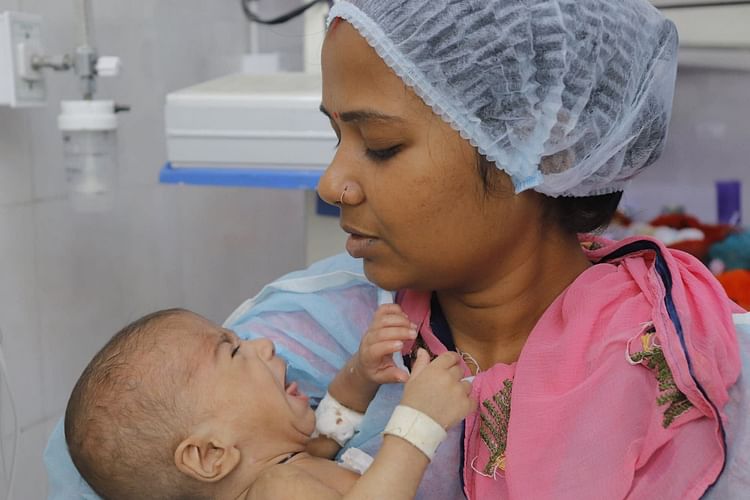 They were told to say goodbye... so they did
After a few weeks in the ICU of that government hospital, Om was discharged. He was weak, but alive. Krishna and Archana prayed for his speedy recovery, but on December 31st, New Year's Eve, he started turning blue again, and had to go back to the ICU. This time, they were told their son would not make it to the next day. That his heart was only operating at 20% efficiency, that he weighed only 3kgs instead of 6.5kgs, that all his organs were still too weak. They were told to say their goodbyes.
"It was the lowest point in both of our lives, that night in the ICU, as we each held one of his tiny hands and watched the clock march towards midnight. Despite all our efforts, we were about to step into the New Year as a family of 2, instead of 3. After months of fighting, that night... we gave up." — Krishna
But Om pulled through, shocking even the doctor, and he's still fighting
Somehow, little Om made it through the night. After a few weeks of observation, he was healthy enough to go home again! But the cycle has been repeating itself. In February, once more he stopped breathing. After his condition was stabilized, the government doctor told the parents that their baby needs months of treatment on specialized equipment to fully recover. The facilities at that hospital weren't enough to cure him once and for all. But prolonged treatment like that costs 70 lakhs.
"

My son has only made it this far because he's a little fighter.

That New Year's Day, he taught me and my wife to never give up, and to start fighting as well. But 70 lakhs!

I'm a door-to-door salesman. I only took him to government hospitals because I couldn't afford specialized care.

We want to keep fighting for him, but such an amount? We can only save him if you join the fight. Please, he's counting on us all.

"