"We brought our baby home, our first baby. Everyone in the family was so happy and excited for the new phase in our life. We weren't even home for a day and there were squabbles over what his name should be; it was such chaos, but a happy one! The very next day our fates changed, our baby started having fits and it was extremely scary. I thought I was going to lose him." - Anuradha, mother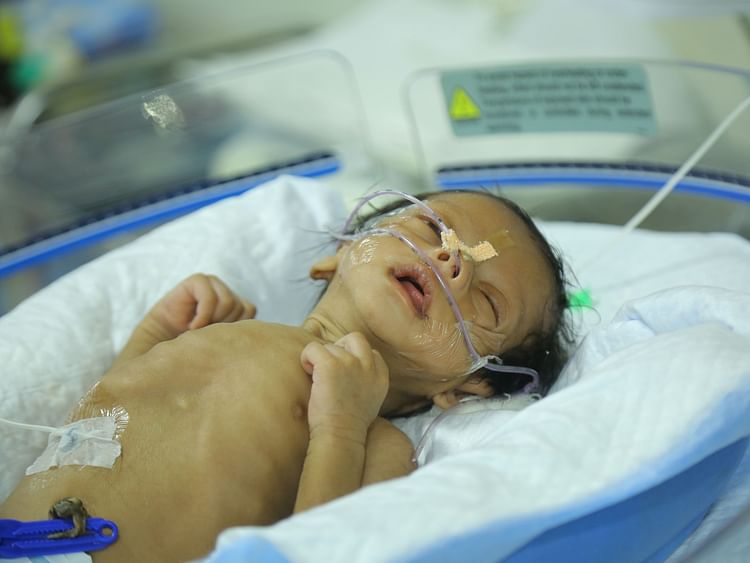 He suffers from life-threatening complications
Anuradha's baby suffers from multiple complications which include Inborn errors of metabolism, a genetic disorder and Hyperammonemia, a metabolic disturbance characterized by an excess of ammonia in the blood. It is a dangerous condition that may lead to brain injury and even death.


"We took him to the nearest hospital and he was immediately admitted. He was kept under observation for 4 days and a lot of tests were done. When the doctors found out what was bothering him, they asked us to immediately take our son to Hyderabad and told us that he was extremely critical."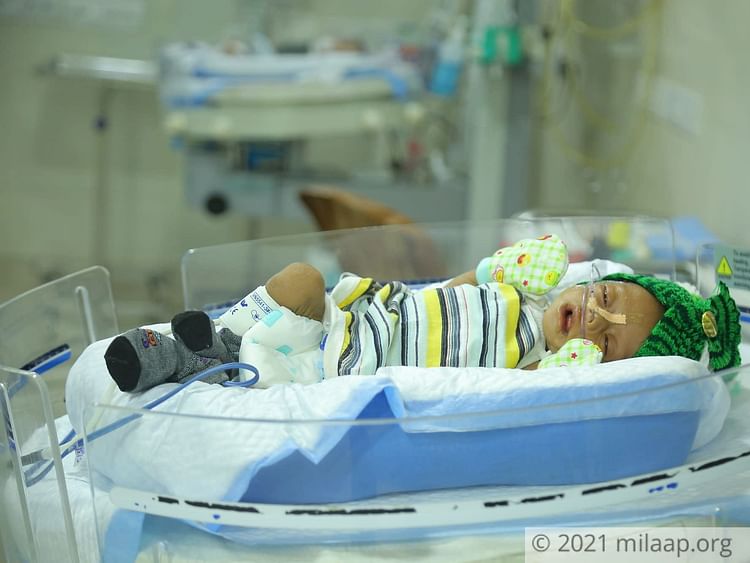 200km journey and 4 hours of wait
Anuradha and Ashok ran pillar to post to arrange all the money they could and took their son to Hyderabad without any delay. The 200km journey, the 4 hours of wait, it was torturous for these parents who every minute were praying to God, praying to keep their son alive.


"It's been 2 weeks now, and he is still in the ICU. Doctors say that he is getting better and he will completely recover too, but for that he needs to stay in the ICU for another month. We've barely afforded the treatment so far; we have exhausted all the money we had. Where will we get so much money from? We are just labourers." - Ashok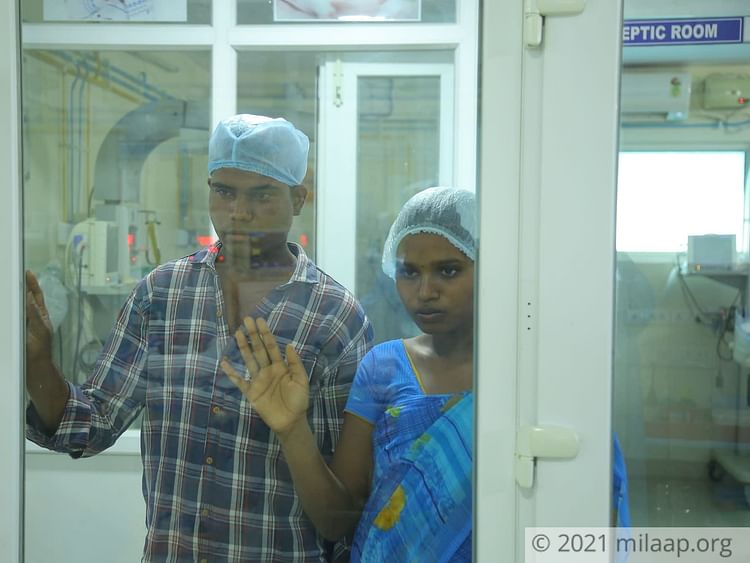 As daily wagers they can't afford the treatment, they need help
"I visit him every day but it is just for a few minutes. Doctors say that he can easily get infections, so I fear touching him. It is heartbreaking to see my baby suffer like this. I just want my baby safe and want to take him home with me. I don't want to lose him." -Anuradha

Ashok, his father and Anuradha, all three work as daily wagers. They have a small piece of land too, on which they farm. But even after putting all their income together, they hardly manage to get by. They will not be able to afford the treatment for their baby. They need help.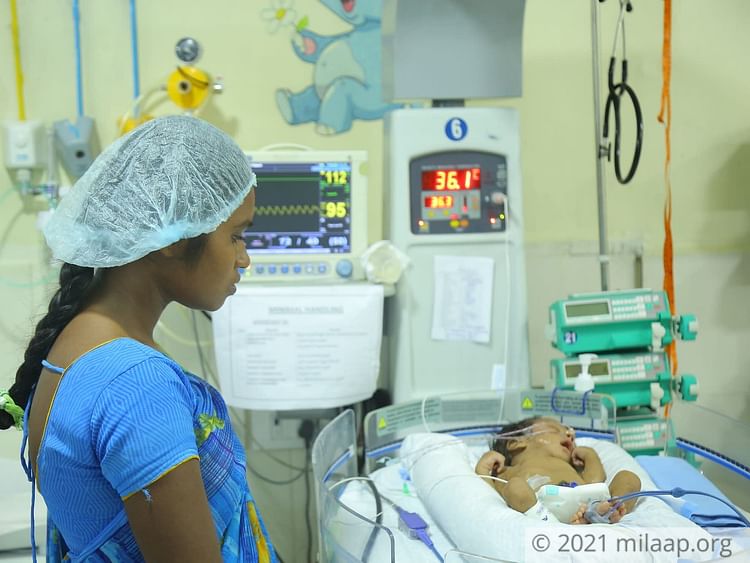 You can save this newborn and give him a chance to live a normal life. Your small contribution can save him. Click here to contribute.