Marmik couldn't think straight, he felt like he couldn't even breathe, as he held his wife's hand on the way to the operation theater for her c-section. Just one hour before, everything had still been great. After 5 years of marriage Ankita was pregnant, her due date in late August 2020.
But one routine check-up changed it all. It revealed that their baby was dying in his mother's womb, that even a minute's delay could kill both his wife and his unborn child.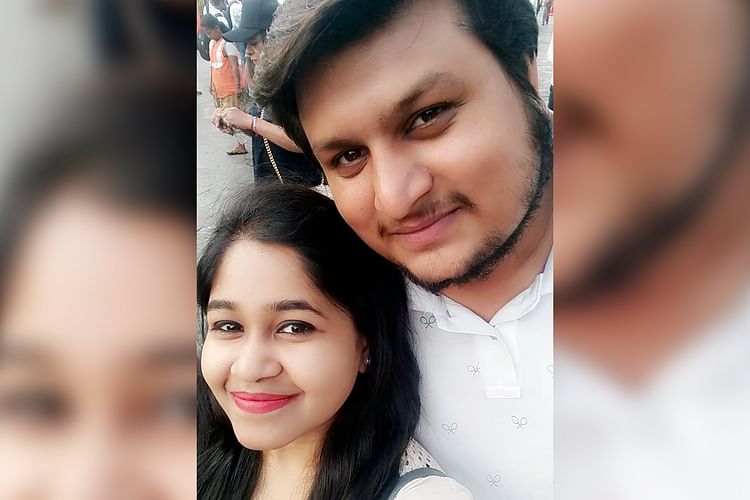 Ankita and Marmik, soon after they found out about her pregnancy
"We were not prepared at all, mentally or financially. The previous check-up in May suggested everything was fine,

so when our doctor took one look at her new report and said our baby was dying because he wasn't getting any oxygen, that Ankita needed an emergency c-section, we couldn't believe our ears.

I immediately borrowed some money and arranged for the c-section. Just an hour later, our baby boy was delivered. That was one month ago, and his condition is still critical."

— Marmik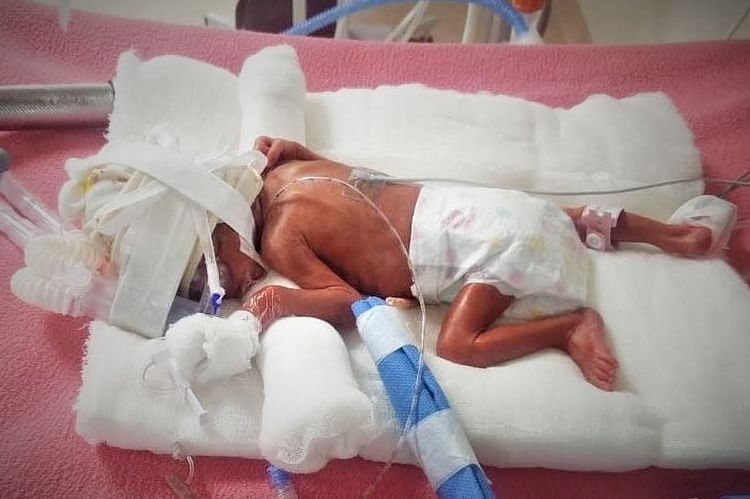 Their first child was born with life-threatening conditions
Due to his extreme prematurity, Marmik and Ankita's little one was born at a mere 820 grams, with severely underdeveloped internal organs, his lungs being the weakest of them all, and also extreme sensitivity to infections. Each breath he takes is a miracle, and the only thing keeping him alive now is a ventilator that helps him breathe, and 24x7 intensive care. If his treatment stops even for a day, the consequences could be fatal, but Marmik is out of funds and this may soon become a reality.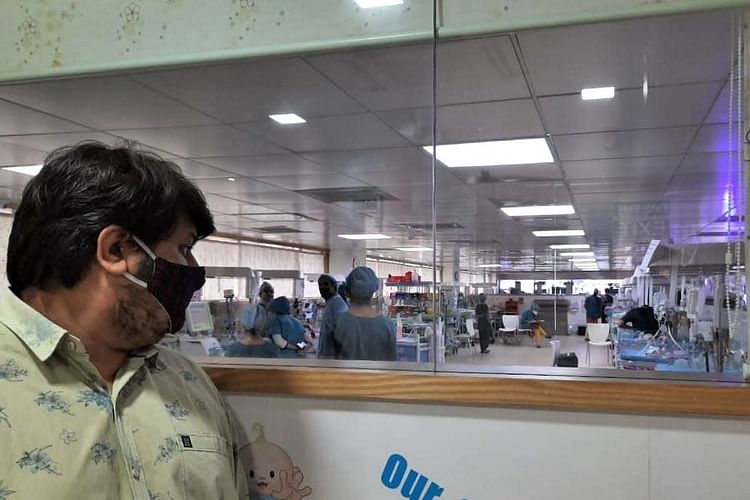 They can only see him through a window, or videos on their phone
"I only got to see my son directly for a brief moment as they rushed him from the operation theater to the NICU, and Ankita never got to at all; she was still unconscious from her surgery when they moved him. So the only way we get to see him now is either through the NICU window, or through short 10-15 second videos that a kind nurse takes for us every morning.

We're grateful for the videos, but we long for more, we wish we could hold him. We're both terrified that the next time we see him in person... that he may not be breathing...

"

— Marmik, unable to continue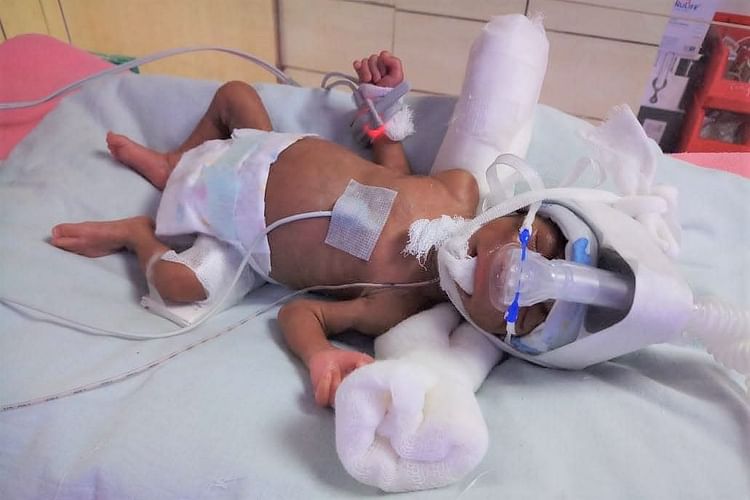 He needs to stay in the ICU, but Marmik can't afford it anymore
Marmik used to work in a small clothes factory, but because of the lockdown, he has barely earned any money in the past 4 months. All his savings from years and years of hard-work got used up in days, and he's already taken some loans as well. Now he needs another 11.5 lakhs to keep his son in the NICU, and he's helpless.
"I don't know what to do anymore. He's just a baby, he's just a month old.

I can't fail my son like this, please, you have to help me.

"