It's been just three weeks since her delivery. She isn't fully recovered from the surgery. But little does Ajitha care about it. She gets on the bike each day, at 11, ignoring the pain that surges through her body, and heads to the hospital that's 32 km from home. She aches to see her baby boy. But when she does, she weeps, for he's struggling to even breathe. She travels back home, only to come back again in the evening. Unable to afford a space near the hospital, she's been traveling over 100 kms each day, to see her son in the NICU. Born extremely preterm, every day is a struggle for the baby…and his mother. She hopes to cure him, and take him back home; but they can't afford it.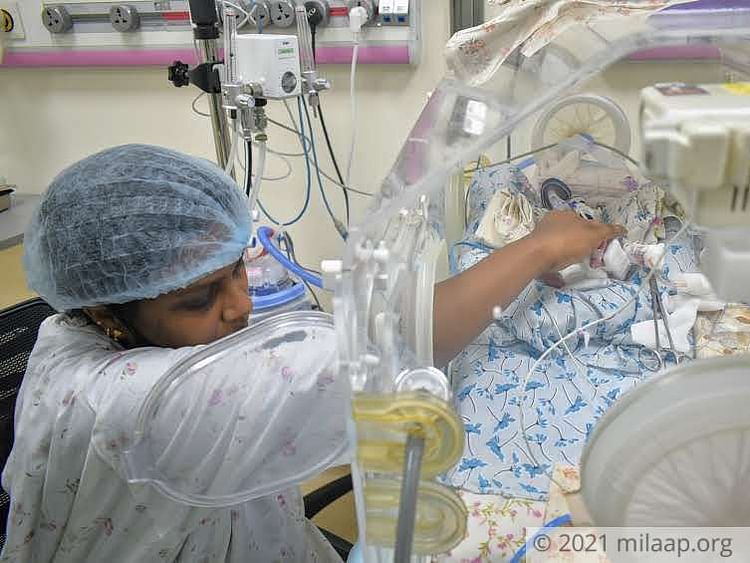 All was well, but suddenly in her 6th month, both their lives were at risk
"I'd been going for regular scans and checks and nothing was amiss. But one day, I

noticed my hands and legs seemed swollen. A few days later, I felt the baby's movement had greatly reduced.

I rushed for a scan; my BP had shot up, and there was hardly any water within, despite the medication I'd been given.

I wasn't prepared. But both our lives were at risk. My husband was beyond himself with grief.

That day, when the whole world was welcoming the new year, I was fighting to bring my son to this world, safely.

Bring I did, but he's suffering every moment!" – Ajitha, mother.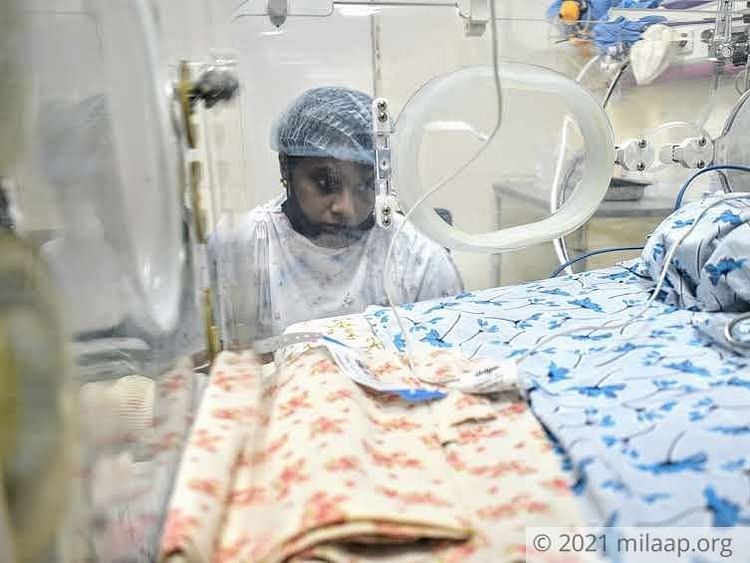 Weighing only 590g, the baby is in the NICU, fighting for his life

The baby suffers from a respiratory distress syndrome, and has been kept on ventilator support. It's been three weeks, and the baby shows signs of improvement. But he needs a prolonged treatment for a few more months, to become stable.


"

We did not think we'd welcome him this way. There are tubes and needles, on his hands and legs; nose and mouth.

He's struggling on one side; and Ajitha, on the other. She's devastated, and is being strong only for the baby.

The baby was supposed to be home, surrounded with toys, and love. Ajitha was supposed to be happy, and resting! I was supposed to be grateful for the blessing. But look at us all

!" – Joselal, father.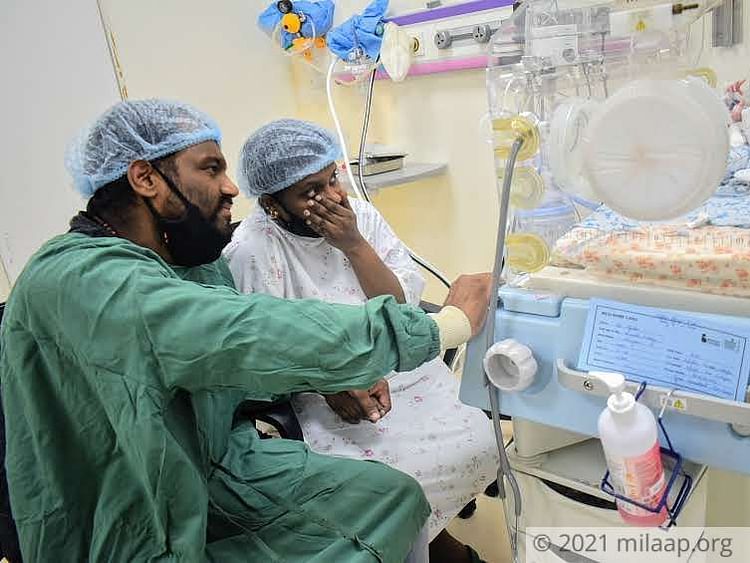 The baby's life will cost them 28 lakh that they can never afford
Joselal works at a private company and earns a decent sum. While the family thought they were doing alright, a mountainous sum of 28 lakh rupees landed on them, overnight. They can't ignore it, for it comes at the cost of their son.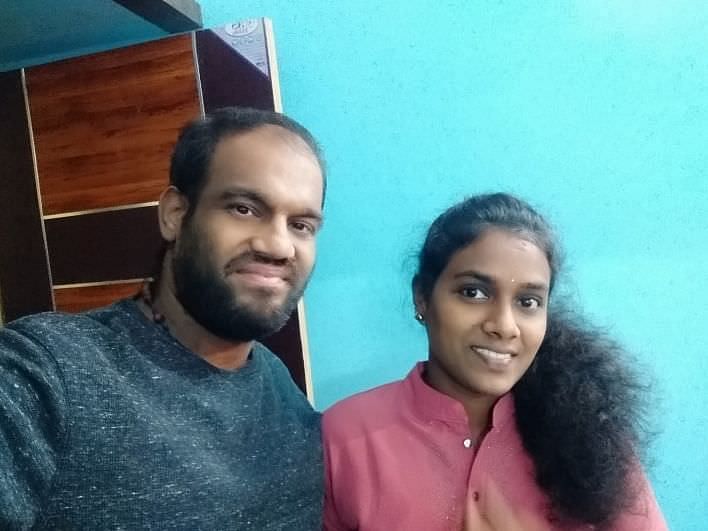 "We've spent over 9 lakhs till now. I have a housing loan running, and have no idea what to do. I've borrowed help from everyone I know; but it isn't enough.

It's been weeks since I went to work, and am suffering a loss of pay there as well. The world has turned upside down, and we are in desperate need of your help.

We want to save our little boy. Please help us!" – Joselal.
Your generous contribution can help put an end to the misery this family is going through. Click here to help them.