"Each time she hears my footsteps, she looks towards me and smiles. Her smile, it just lights up her eyes. Sometimes when I see her like that, I forget that she's battling death. My baby has eye cancer. She has already lost her sight in one of her eyes. And now the cancer is spreading, it will soon make her completely blind if we can't continue her treatment," - Farhida, mother.

Mijaba would turn 1 this coming May but her worried parents don't know if she can make it till then. She needs continued chemotherapy but her parents have no means to afford that.


She was only 3-months-old when they found out about her cancer
A year ago Mira Sub and his wife, Farhida were blessed with a baby girl and they were elated. After some minor issues at birth, the parents were able to bring their baby home. They thought their troubles were over but when Mijaba was 3-months-old, she was diagnosed with retinoblastoma - a type of eye cancer. The parents got suspicious when her eyes looked white under the light, they immediately took her to the doctor.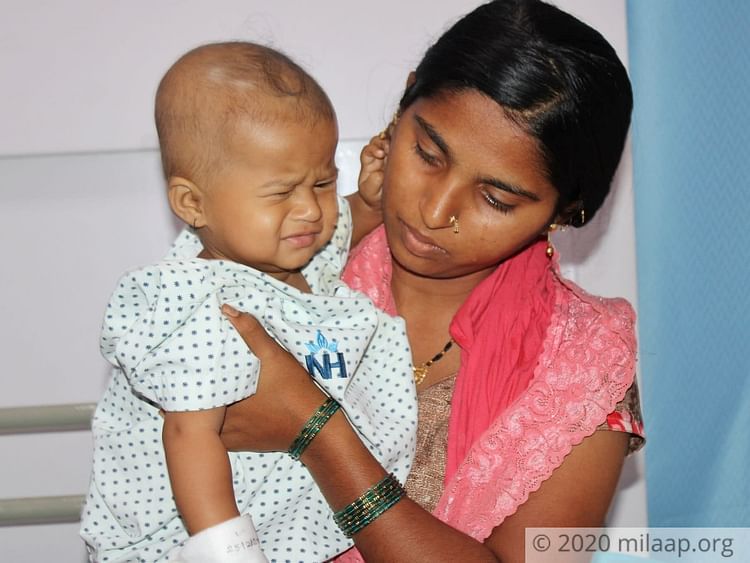 "We didn't believe the first time we were told that Mijaba has cancer. We were too shocked to know that this was our life's truth now. We were very scared and rushed all the way to a hospital in Maharashtra. Our world stood still, when the doctors confirmed the earlier diagnosis," - Mira Sub, father.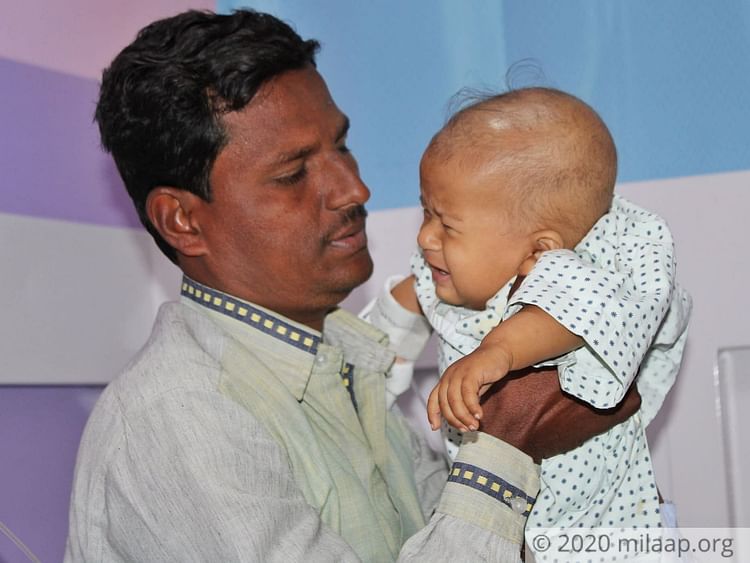 For the last seven months, they have been getting her treated in Bangalore. Every month, they had to travel 6 times. Often it would so happen that Mira wouldn't have the money for the travel.
"We would borrow from our neighbours, promising to return to them as soon as possible. I was ready to do anything for my daughter but now even that isn't possible," - Mira Sub, father.
She needs 6 more rounds of chemotherapy but it is beyond her father's means
Mira and Farhida live in Bagalkot with their daughter. A daily wager by profession, Mira used to do small electrical work to earn a meagre Rs 300 at the end of some days. He never had any savings. He had no choice but to take loans at high-interest rates to start Mijaba's treatment.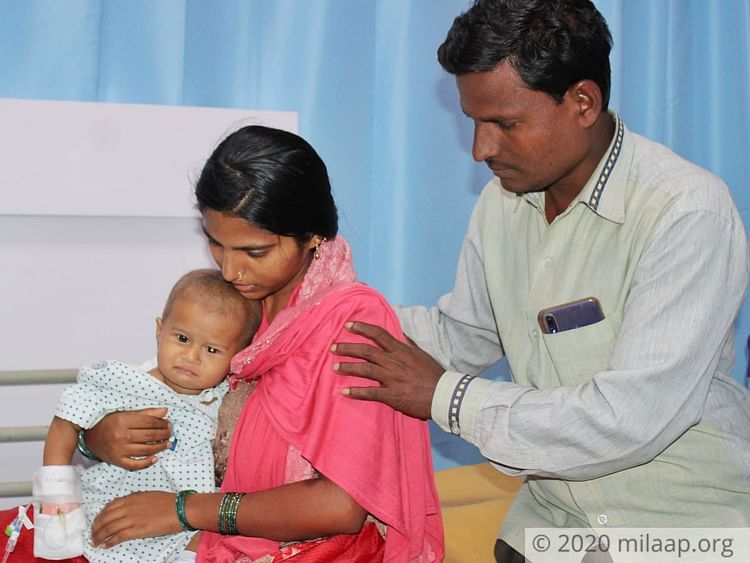 "They said they could at least save one of her eyes. I didn't want to miss out on that chance. I have spent lakhs of rupees but I still need around 8 more lakhs to cure her. But now I neither have the money nor have the means to take her to the hospital. I won't be able to forgive myself if anything happens to her," - Mira Sub, father.
These parents are struggling to save their only child from cancer, they have nothing left. They're looking up to you for help.