"Earlier she would cry until she ran out of tears, but I would be so happy to hold her in my arms and rock her until she had calmed down. It gave me a sense of comfort that I could console her. Now, I can only look at her helplessly from afar, while she lies on the hospital bed. When she sees me, I notice her facial expressions change like she wants to call out to me with her sweet baby babbles like she used to, but she doesn't even have the strength to cry…" - Neelam, mother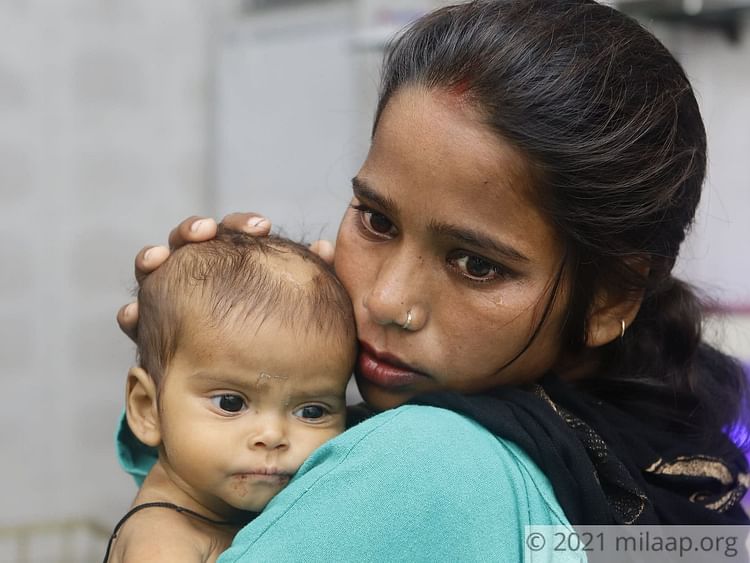 Painful ulcers lined the inside of her mouth and she had a recurring fever
A little over two weeks ago, baby Manisha had been extremely antsy and cranky. Despite her parents' best efforts, they were unsuccessful at calming her down. But moments later, they realised her temperature had spiked up. Then they noticed the cause of her discomfort. Their 7-month-old's lips were really chapped to the point that it had bled, and she also had painful ulcers in her mouth.


"I had this ominous feeling in my stomach that there was something really wrong. After consulting a local doctor, we took her to a hospital where they insisted that she undergo some tests. The whole time I was so anxious, I didn't know what was happening. When the results came back, the doctors told us that she had a dangerous blood infection and some internal bleeding, and as her blood count was low, she required urgent blood transfusions. If we hadn't brought her to the hospital when we did, we may have lost our baby!" - Rakesh, father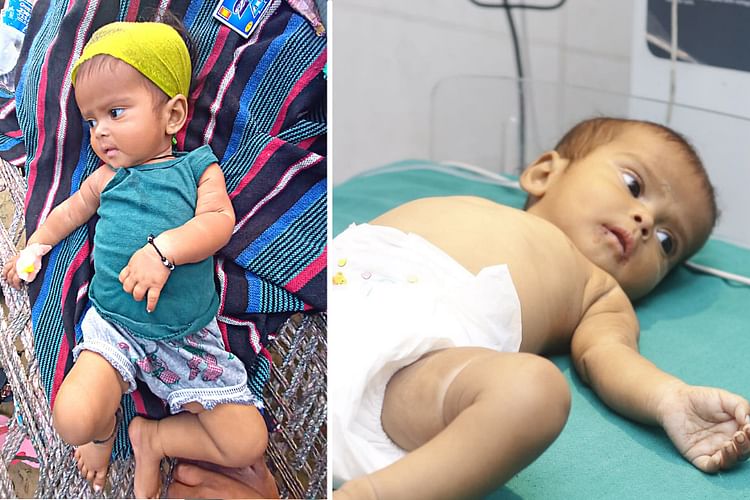 A severe blood infection is threatening her life
Manisha was diagnosed with

Acute Sepsis

, a potentially life-threatening complication of infection. The chemicals released in her bloodstream to fight off infection had triggered inflammation throughout her body that, in the long-run, could cause damage to multiple organs systems. Eventually, it could lead to failure of the organs or even result in death.

She also had

gastrointestinal bleeding

in her digestive tract. Currently, the little baby suffers from respiratory distress, where she is having breathing difficulties, and is spiraling towards multiple organ failure. Her only option at survival is prolonged medicinal treatment along with regular blood transfusions. In addition to that, she needs to remain in the NICU for about 2 months to ensure full recovery.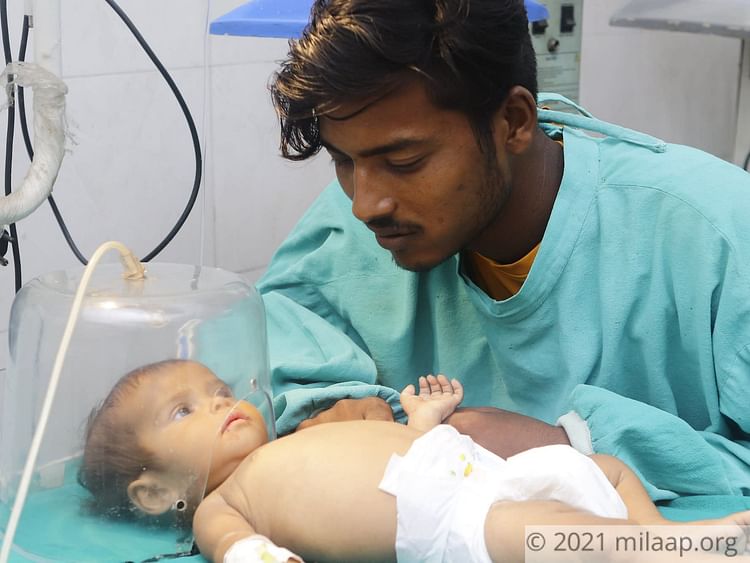 She needs prolonged treatment and intensive care to survive
Manisha's condition is deteriorating with each passing day. But her poor parents are unable to foot her medical bills. Her treatment will cost INR 10 lakh, a sum which is beyond what her father, Rakesh, a daily wager, can afford. With no money or savings of his own, he begged and borrowed from people he knew to cover his daughter's initial hospital expenses. But even that wasn't sufficient.


"I make a very small income that is barely enough to put food on the table. 10 lakh rupees is a sum I can only dream about, never earn in this lifetime. But my baby's life depends on it, and it is the only way I can help her… As a poor, uneducated man, how can I possibly afford this huge amount? My wife is also inconsolable and sits beside our sleeping baby everyday, weeping and praying for her safety. I only wish to save Manisha, but now I am at my wit's end with nowhere to go or no one to turn to.." - Rakesh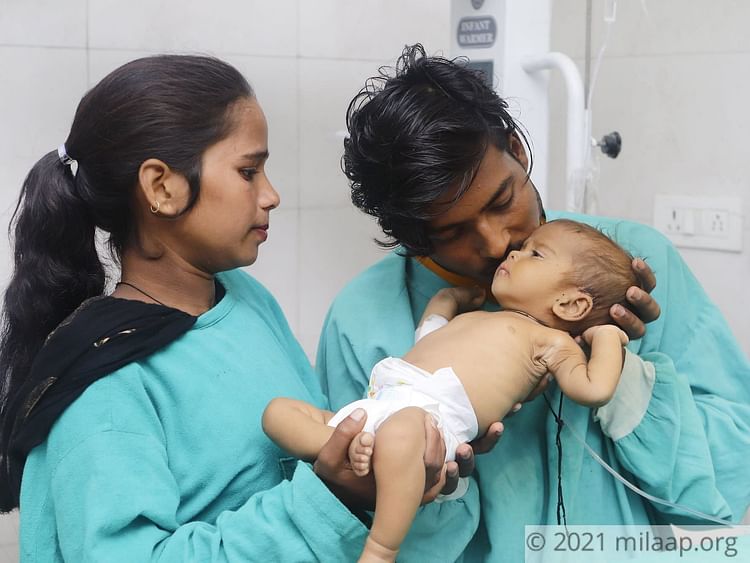 Manisha's life is hanging by a thread and without urgent treatment she won't make it. Your contribution can help this baby recover and give her a second chance at life. Click to donate.