"13 years. That is how long we waited to have our baby. In 2018, our sweet Khrystallina came into our lives and we couldn't have been more happier. My husband and I - we promised ourselves to do the best we could and give our baby a good life. But never in my worst nightmares did I imagine to be here today, beside my 3-year-old, who is fighting for her life."
- Sanjita Ramchiary, mother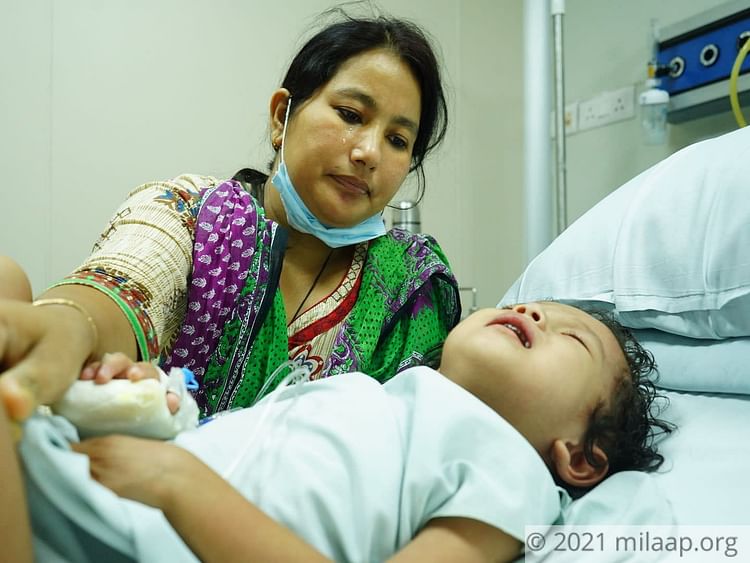 Her temperature would fluctuate and no medicines worked
A month ago, little Khrystallina ran a high fever. It lasted days and her temperature would often fluctuate. They took her to a local doctor and she was initially treated for suspected pinworms. But the medicines had no effect on her. At a bigger hospital they found out that Khrytallina's blood count was low and she was given a blood transfusion. Her fever reduced and they had been relieved, but a small accident worsened their worries.


"Only a couple days later, she fell whilst playing and got a swelling on her knee that made it difficult for her to walk. We were really scared and again we took her to the hospital but they couldn't tell us what was wrong. We were referred to a hospital in Chennai, where they ran some tests, and it was then that we learned our sweet girl was suffering from blood cancer.." - Champak Kumar Ramchiary, Khrystallina's uncle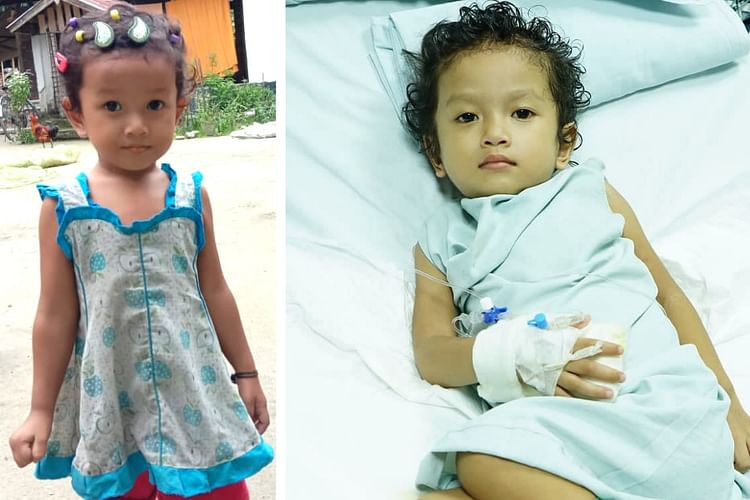 A severe blood cancer is plaguing her, she needs prolonged treatment
Khrystallina was diagnosed with

Acute Lymphoblastic Leukemia

, a type of blood cancer that starts in the lymphatic system. The little girl needs prolonged treatment to recover. She is currently undergoing her first cycle of chemotherapy and will require to continue it for about 6 to 8 months, followed by supportive care for two or more years.


"My little girl who was so lively and chatty, is so quiet now and barely utters two words to us. She cries a lot when undergoing treatment because it is so painful. We have to sit beside her and hold her, and as a parent that is the single most difficult thing I have ever done. It kills me to see her like this - it's like she's withering away right in front of my eyes. She barely eats food now, and when she's even the least bit uncomfortable she cries relentlessly. I feel so helpless, unable to help my child…" - Lenin Basumatary, father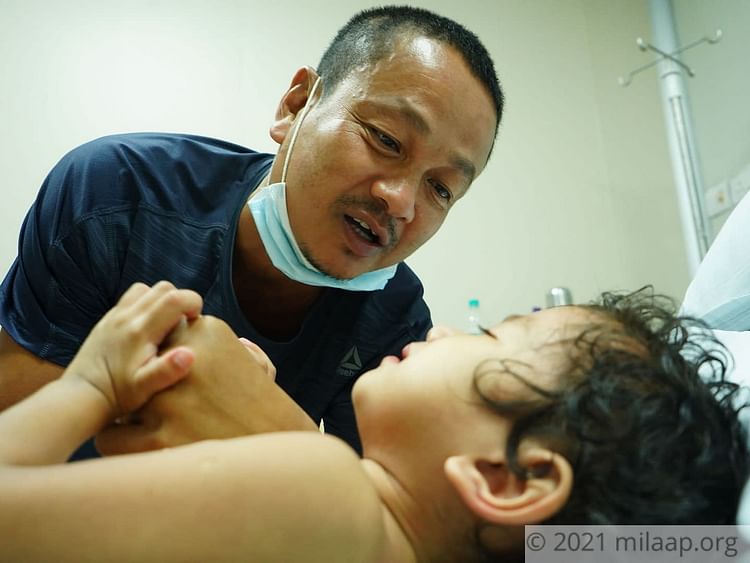 With a meagre income, these parents cannot afford their child's treatment
Lenin and Sanjita tied the knot in 2005, but waited until they had built a life together and stabilized themselves before having a baby. Now, their 3-year-old is grappling with a life-threatening disease and they are struggling to save her. Lenin is unemployed, and Sanjita is the only income-earning member in the family. But the salary from her small government job isn't enough to foot her daughter's mounting medical bills.


"I've used up everything I had in my baby's treatment, and even borrowed from people in our hometown in Assam. Now the interest rates have piled up and I am neck-deep in debt. But the 2 lakhs I have spent so far are nowhere close to the 18 lakhs that my baby needs for her treatment. We're also renting a guesthouse close to the hospital here, and I was forced to take a month's leave of absence to stay with my daughter. Now I have nothing left and I don't know what to do. I just want to save my daughter..." - Sanjita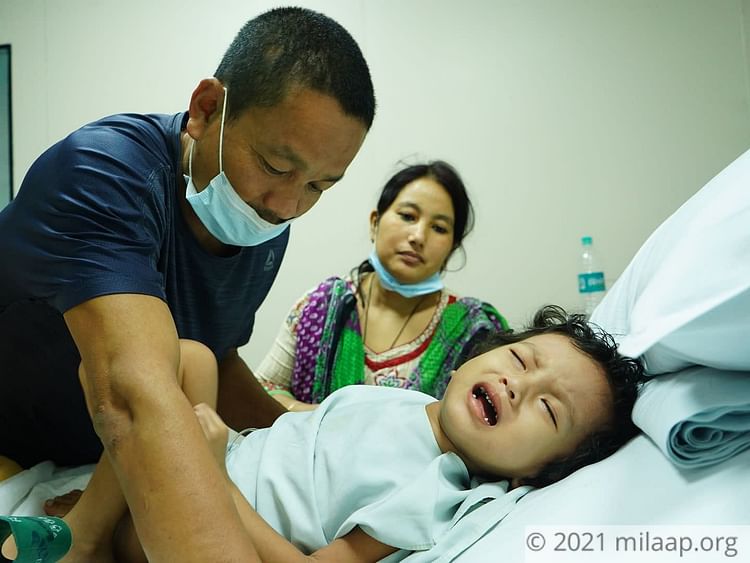 Lenin and Sanjita need your help. These parents are on the verge of losing her. They're struggling because they don't have the means to save her. Your contribution can help them immensely. Khrystallina can undergo treatment and recover soon. Click here to donate.