Ask anyone who knows her, and they'll say little Joena is one of the sweetest kids you'll ever meet. She's kind, funny, and she's only 5 years old. In fact, her birthday was just two weeks ago. But instead of celebrating it at home like other children of her age, little Joena was fighting for her life in the hospital.
Within just the span of a month, blood cancer has brought this precious sweetheart to her deathbed.
She can make it, but her parents are so poor that they can't afford the only thing that will save her life. They're trapped in a nightmare, watching cancer slowly destroy their daughter right in front of their eyes, unable to do anything about it.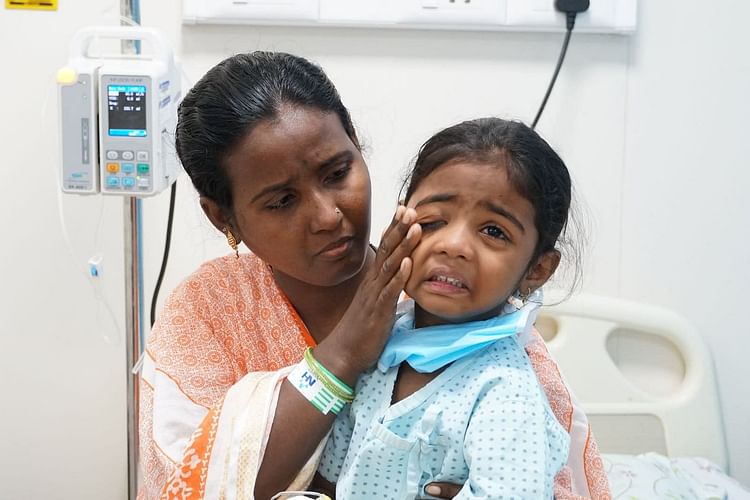 Unfortunately, pain and suffering are not new to little Joena
Two months ago, this little one was battling dengue for the third time in a year. Each time her parents feared it would be the end of their only child, but Joena proved to be quite the fighter. She defeated it all three times, though she was left weaker than ever after her third time with the infectious disease.
"But in one sense, that third infection gave us the chance to save Joena.

We had to take her back for a follow-up visit a few days later, and it was then that a routine test showed there was something wrong with her blood.

A more specialized test was done and... we found out she has blood cancer."

— Umadevi, mother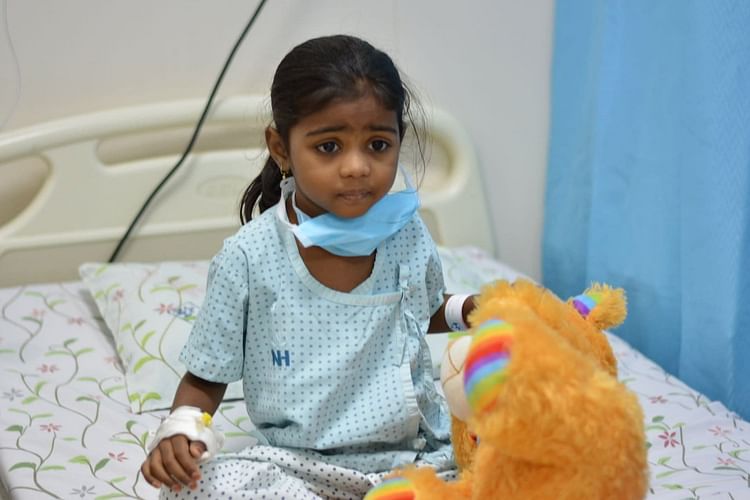 Joena, watching the nurse prepares the syringe
Holding her toy, she tries to be brave... but she's still just a kid
"After she was diagnosed, I tried my best, and got her chemotherapy started. Because of how advanced the cancer was, she had to get multiple blood transfusions, and six rounds of chemo in just a few weeks instead of a few months!

All those needles, the blood, and instruments.

She tries to be brave, holding onto her stuffed toy wherever she goes, but sooner or later she starts crying again and it just breaks our heart!

She's terrified and keeps asking us when she can go home, because her treatment has stopped. How do we tell her it's because we can't afford any more of it?! That if we stop trying and just take her home, she could die within just...

"

— Suraj, overwhelmed by tears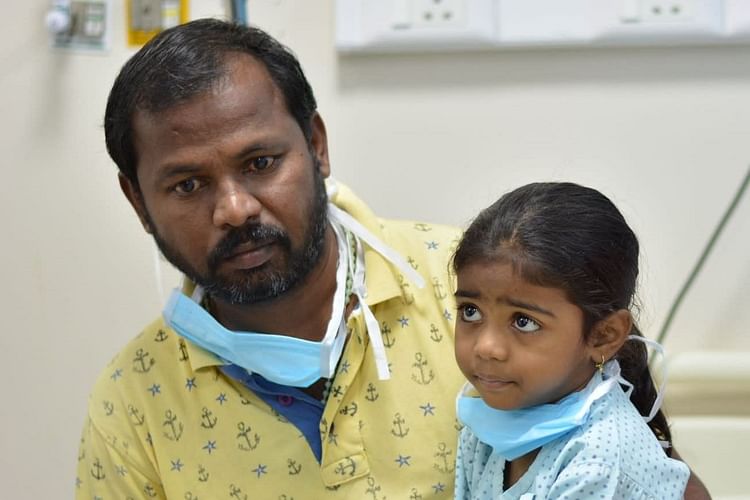 Suraj, a plumber, simply cannot save his little girl in time
As a plumber, Suraj never really has been able to put away much money. For the most part, he and his family have been living day-to-day. They were already struggling after the pandemic hit, barely able to afford even food. But when Joena was diagnosed with cancer, Suraj pulled out every bit of money he had left, added more to it from loans, and got her chemo started. He has nothing left now.
"The 6 rounds of chemo have bought us some time, but only a week at most.

Doctors are saying if her chemotherapy doesn't resume immediately, all her suffering would have been for nothing! We need to get this cancer out while it is weak, before it gets strong again and kills my daughter! Please, help her!

"

— Suraj