"The morning of his birthday, when we woke him up to wish him, he just wouldn't open his eyes. He was so weak, almost listless. I took him up in my arms and that's when I saw those bluish-black on his arms and legs. He said his legs were hurting and that he couldn't get up. We immediately took him to the doctor. We had never thought that this visit to the doctor would change our lives forever," - Lakshmi, mother of 7-year-old Ayush.

Just a day after his birthday in February, Ayush was diagnosed with blood cancer. The little boy is in a lot of pain, he needs continued chemotherapy to cure his cancer.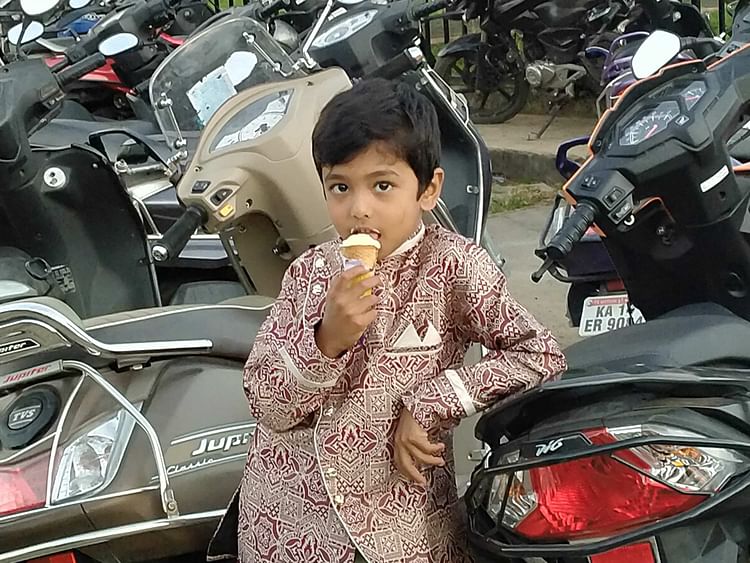 He keeps asking me what cancer means, I don't know what to tell him
Ayush just completed his second round of chemotherapy. He is scared of the treatment, he says it feels like a burning liquid being poured into his veins. He has heard the doctors and nurses and now constantly asks his parents, Chetan and Lakshmi what cancer is.

"I keep telling him it's an infection and that he will be fine soon. But in my heart, I am scared. I am scared that we won't be able to afford his treatment. How do I tell him all this?" - Lakshmi, mother.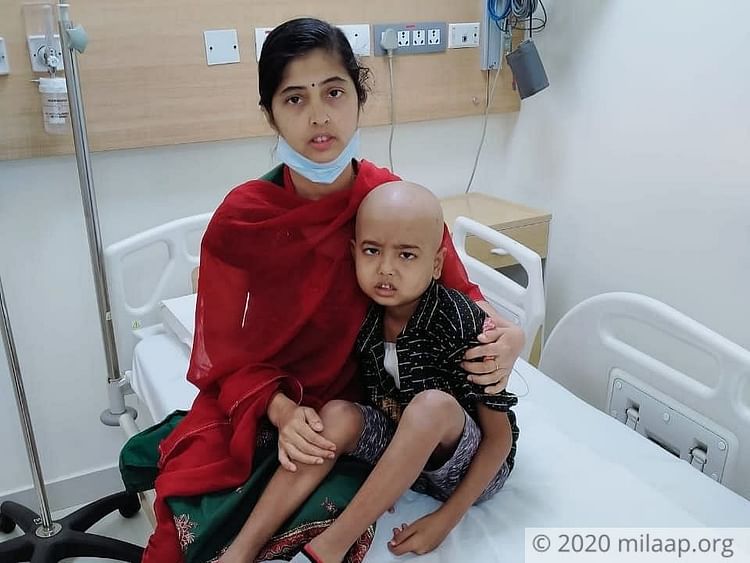 He is so hopeful and positive, I wish I could be too
Ayush often calls his friends and asks them if they're going to school. They tell him that school is closed due to the virus. The little boy feels content, he is sure that he will be able to go to school once the lockdown is over.

"His only fear is he will be missing his lessons. When he heard that his school has been closed down, he felt relieved. He is sure that once all this is over, he will go home all cured," - Lakshmi, mother.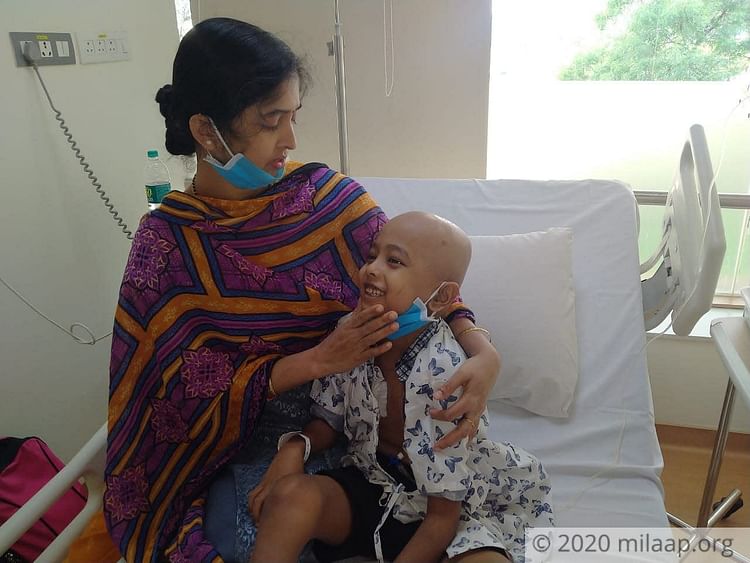 The sole breadwinner of the family now has no income
Unfortunately, Lakshmi can't be this hopeful. Her husband has been running from pillar to post to continue his son's treatment. A marketing executive in Shimoga, Chetan, has used up all his savings. With no income during this time, Chetan has no idea how he can save his 7-year-old.


"He has to stay back at the rented place in Bangalore and take care of our younger daughter, she is just 4. I stay with Ayush in the hospital, looking after his every little need. It's getting tough with every passing day, please help us," - Lakshmi.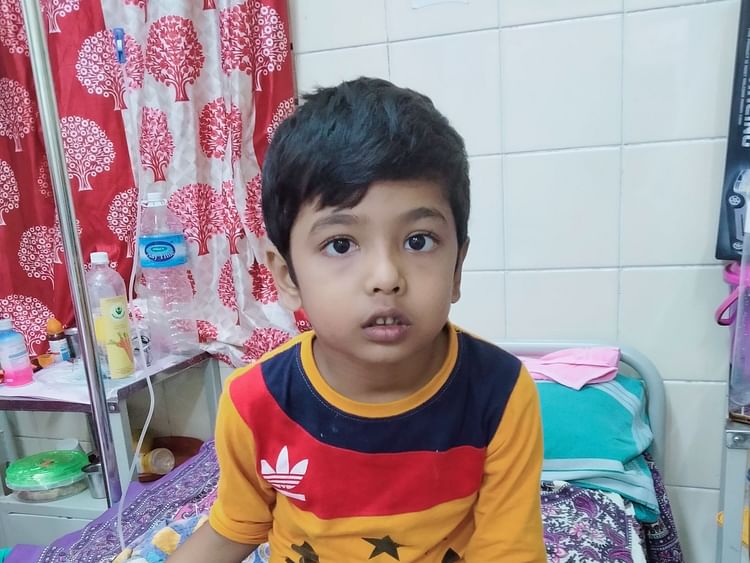 The family is in desperate need of help, they need over 8 lakhs to get cured. Your generous contribution will go a long way.