"Yesterday we noticed that he was unable to walk or lift his left leg properly, he was unable to even move his toe and today, his reports show some infection in his lungs. If this continues like this, we will lose our son and it will all be our fault."
- Bhuvaneshwari, mother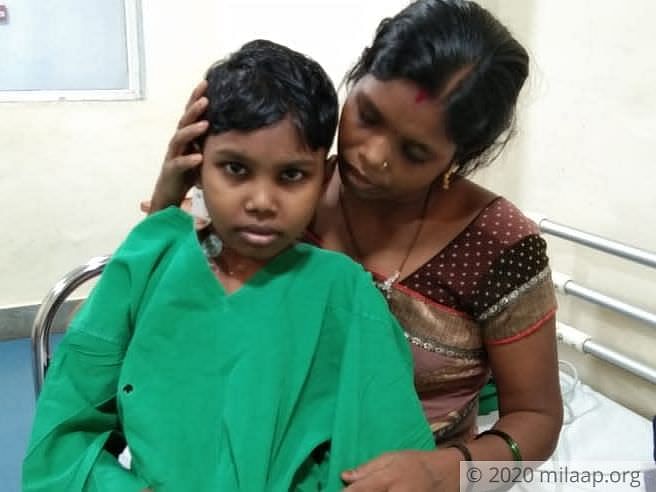 It took an entire year to diagnose his disease
Ayush suffers from Griscelli Syndrome, a rare inherited condition that causes immune system abnormalities and makes the individual prone to recurrent infections. They also develop an immune condition called hemophagocytic lymphohistiocytosis (HLH), in which the immune system produces too many activated immune cells. Overactivity of these cells can damage organs and tissues throughout the body, causing life-threatening complications.


"His symptoms started in January 2019. He had a recurrent fever which just refused to go. We had no idea what was making my child so sick. It took an entire year to diagnose his disease. One hospital to another in different cities, hundreds of tests...but we never thought it would be something that can kill my child."- Bhuvaneshwari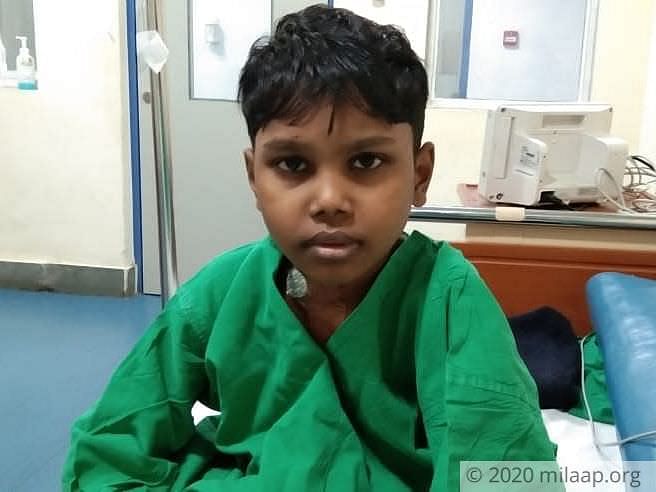 The only cure is a bone marrow transplant
"In February this year, we finally found what we were looking for, a cure. We were so relieved and happy that our son can be saved now but the cost, it is way beyond our means. I begged the doctors to see if there is anything else that we can do but no medicine can cure him, only a bone marrow transplant can." - Nandlal, father

Nandlal is a fully matched donor and this transplant can save little Ayush. However, Nandlal has no savings left to afford this treatment. All that he had, all that he borrowed from relatives and friends has all been spent so far. He had no option but to postpone the transplant but now, even that is not possible anymore. He needs the transplant and he needs it now.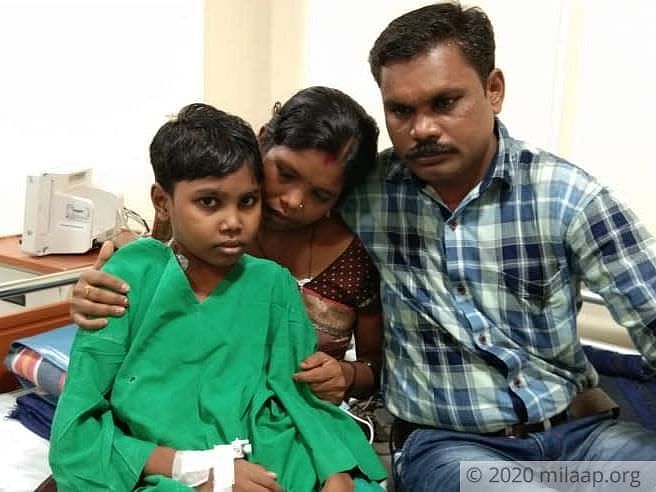 This watchman doesn't have a job now, he needs your help to save his son
Since the beginning of this year, Nandlal has been busy with Ayush and his treatment, taking him from one doctor to another. Amidst all of this, he was unable to continue with his job in Chattisgarh. All these months he survived somehow but now he doesn't even have enough to afford food and water anymore.


"I used to work as a watchman in a coalfield in Chattisgarh. Whatever I use to earn was enough to take care of my family but now I neither have a job nor I have the money to save my child. I beg you, please help me save my son." - Nandlal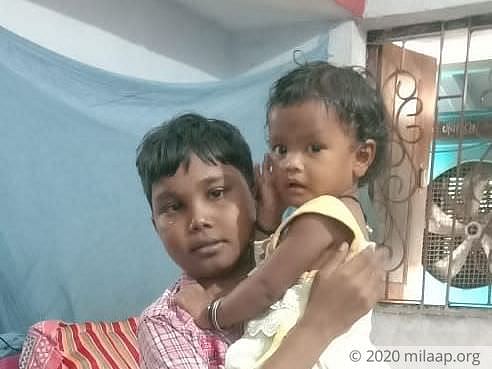 Only you can help this father save his son. Your generous contribution can save Ayush and give him a second chance at life. Click here to contribute.