At first glance, little Ayod seems like any other child his age: he's innocent, optimistic, and curious. He likes learning new words, he loves asking questions, and he thinks his amma and appa are stronger than big-screen superheroes. But the reality is that this 5-year-old is dying, and his parents have never felt weaker than they do right now.
"We did everything we could, put everything on the line. If our son dies now...

If we fail him after all this..."

— Sugandika, tired from months of crying and sleeplessness,

unable to finish her thought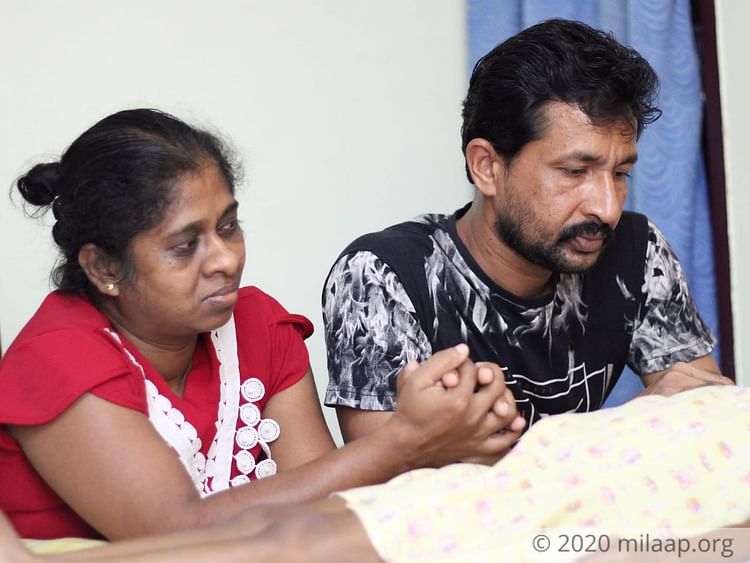 Sugandika and Ranjan have been struggling to keep their son alive for nearly four and a half years now. It had started with a loss of appetite and overall weakness when Ayod was barely 6 months old, followed by a slight swelling in his stomach. Over the next year or so, they took him to multiple doctors in and around their village. Each time he would get a little better, then suddenly much weaker than ever before. By the time he was 1.5 years old, he developed jaundice.
"That was when we found out that he was born with a liver defect."
They tried their best to keep their son alive
"We took him to a city doctor as soon as his eyes and skin started turning yellow. They did some tests and said he had a hole in his liver, and that it was leaking some toxic liquid throughout my son's tiny body. We got him an emergency surgery then, and they said it had worked. But still,

for more than 3 years now, we've been taking him for regular checkups, giving him daily medicines, all to make sure he continues to be healthy and strong. But around December... things got very bad.

"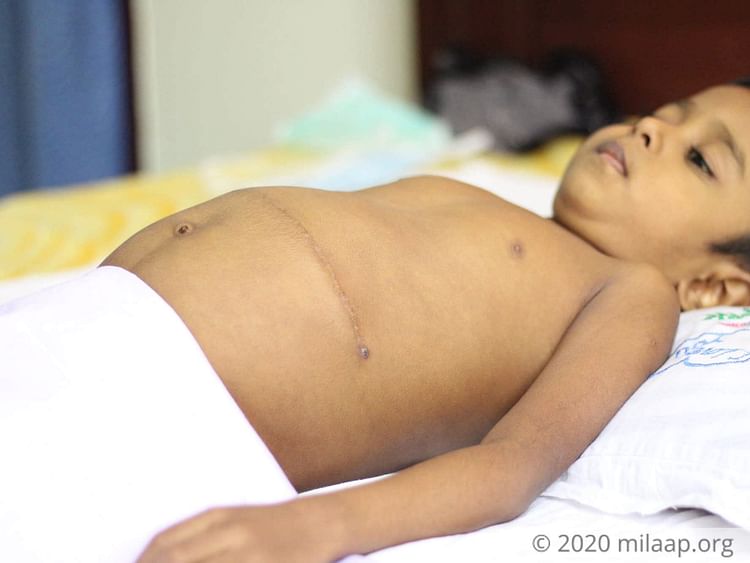 They got him a liver transplant a few weeks ago, but it's not enough
Late last year, little Ayod suddenly became increasingly weak again and scans revealed that since the previous check-up just a month or two prior, his liver had gotten dangerously damaged. Only a liver transplant could save him.
"We sold all our valuables, we took loans upon loans, we sought help from every relative and friend we have, and finally we were able to bring him to Chennai. We told him it was for a picnic and our sweet boy believed us. He never suspected his amma and appa were sending him in for an operation!"

— Ranjan, guilt and pain clear in his voice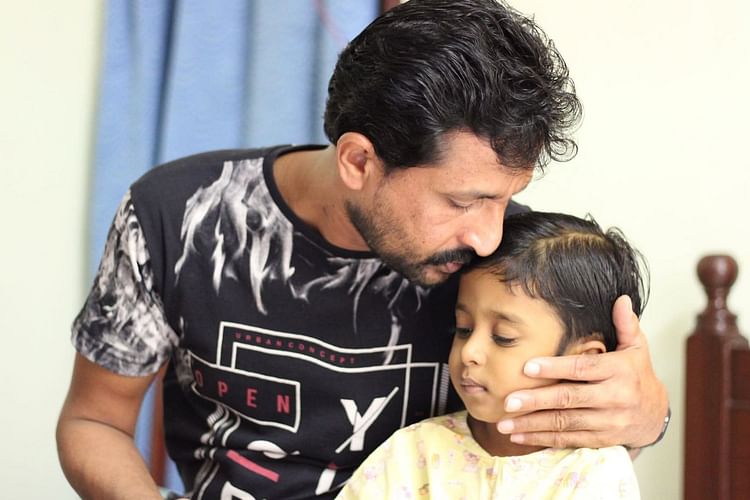 He needs hospital stay for just 10 days, but these parents can't afford it
"The surgery itself was a success, but he needs to be hospitalized for 10 more days so all the post-transplant procedures can be done, and so they can observe and make sure nothing bad happens. They said sometimes the body can reject a transplant, and it can get very painful and violent! I don't want that to happen to my son, but what can we do? I'm a carpenter and Sugandika is a clerk. We put everything on the line for this surgery, we can't afford this now! You have to help us, please..."
His parents have already given everything they could and more to save Ayod's life — Ranjan even gave up a part of his own liver — but this little boy needs a little bit more help to survive. You can help by clicking here and donating.