"He woke me up in the morning, saying he needed to go to the washroom. I asked him why he didn't just go instead of waiting for me, and he said he'd been unable to get out of bed. I thought maybe he was just too sleepy or tired and carried him to the bathroom.

But when I set him down, he fell to the floor! He started crying, telling me he wasn't able to move his legs! That he couldn't feel them!

"

— Balram, father, tears streaming down his face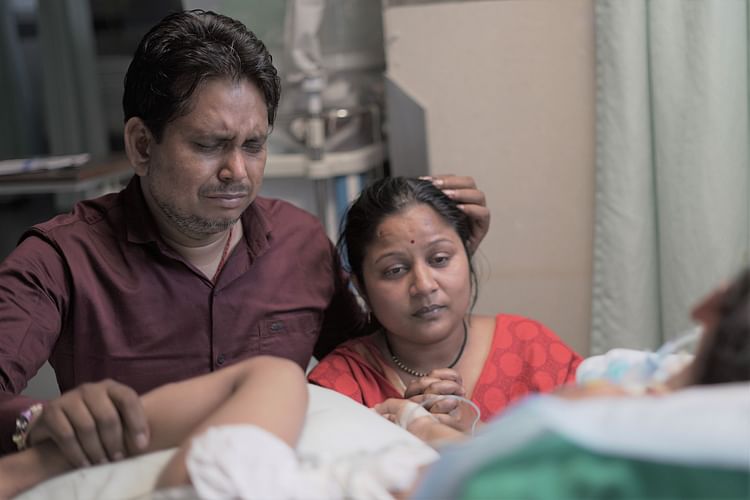 Suitably terrified by their son's sudden inability to walk, Balram and Sangeeta had rushed him to a doctor, where he later had to be admitted into the ICU. To their dismay, things only kept getting worse.
"Despite reaching the hospital and the doctors giving him some kind of medication, within 24 hours the numbness spread from his legs to his arms, and then his whole body. We barely had any time to even process everything that was happening. Before we knew it, our son was paralyzed! And we had no idea why!"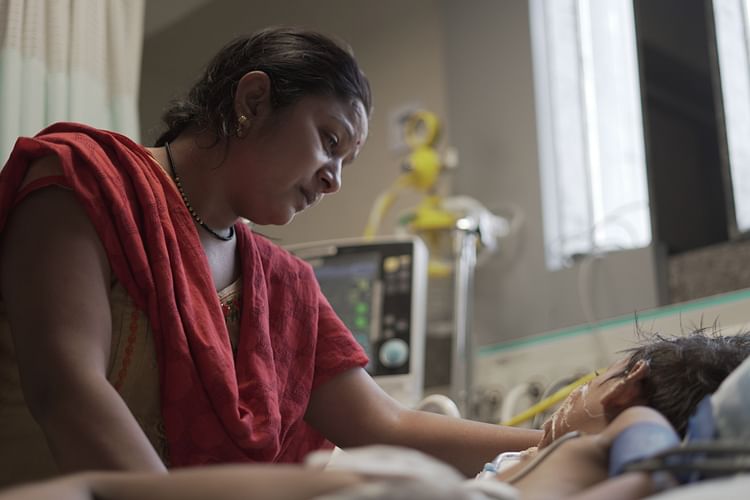 Tests revealed a rare and highly dangerous disease
"After many tests, doctors diagnosed my son with some disease, saying it was extremely rare and extremely dangerous. He told us that if we didn't give Ayan all the proper treatment, it would definitely kill him! We put together as much money as we could and got him a week's stay in the ICU. And just a few days after that he was so weak that he had to be moved onto life-support, and a machine (ventilator) now has to do his breathing for him! I keep thinking... If we hadn't been able to arrange that money that day our son could've died then and there. But that money has run out, and now each new day could be the day we lose him!"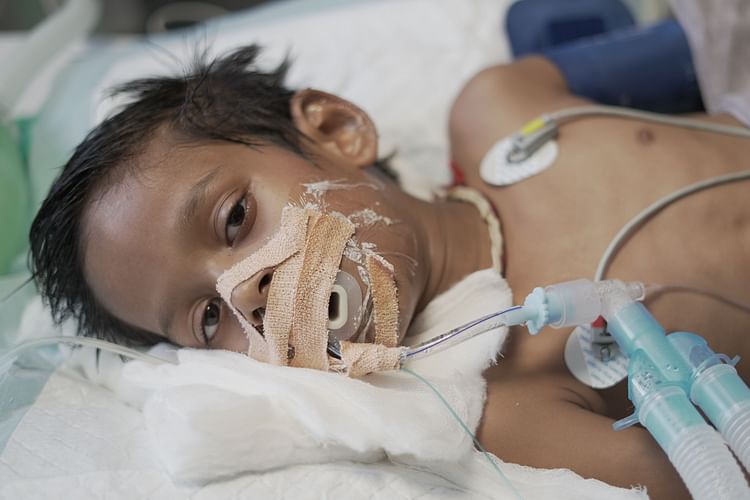 Little Ayan has Guillain-Barre syndrome, a rare disorder in which your body's immune system attacks your own nerves, resulting in weakness and tingling in extremities at first. These sensations quickly spread, eventually paralyzing your whole body. In Ayan's case, the illness has spread to his lungs, and he can no longer even breathe on his own. Nobody knows exactly what causes this disorder, but treatment can save those who suffer from it. All little Ayan needs is a couple of months in the ICU, and he'll live. But his father simply cannot afford that expense.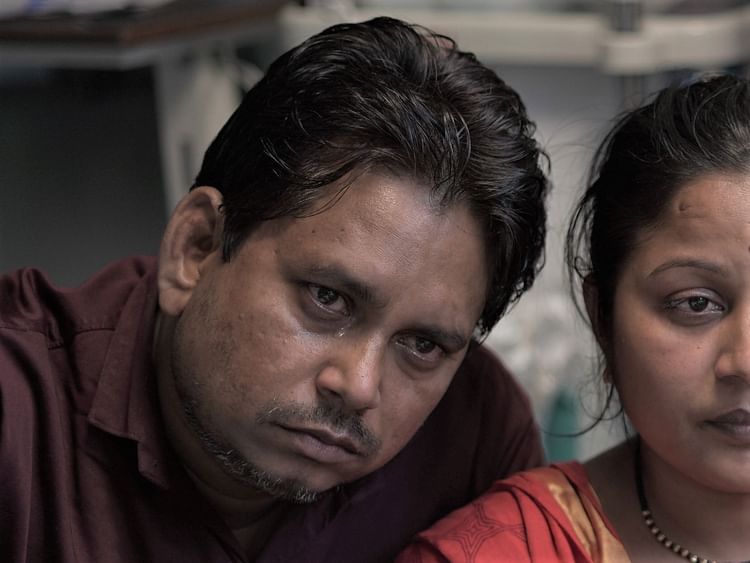 Their son only has days left if you don't help them
"I don't know what to do. I've already borrowed as much money as I can, we've sold what few things we had that had any value. None of this is enough to afford the treatment our son needs. I just work in a pharmacy, I can't put together such a huge sum! I feel so helpless. It just hurts to see our son suffer like this, dying right in front of our eyes, being unable to do anything about it. You have to help us, please!"