"I lost my father in December last year and when Avnoor was born, when I looked at his face I just knew that my father has come back to me as Avnoor. But now, the doctors say that my baby has very little time left to live, his liver is failing." - Prabhjot, father.
With each passing day, Avnoor is moving closer to death
Having a baby is a blessing but watching the baby in pain every day is a curse. Kirandeep and Prabhjot feel cursed as they are watching their baby boy suffer since the day he was born.


"Just a month after he was born, I noticed that his eyes and his body were turning yellow. He had jaundice and no medicine helped him recover. With each passing day, we could see him getting weaker and pale. But we didn't know that such a dangerous disease is killing my child slowly. He is just 5 months old and is struggling to survive." - Kirandeep, mother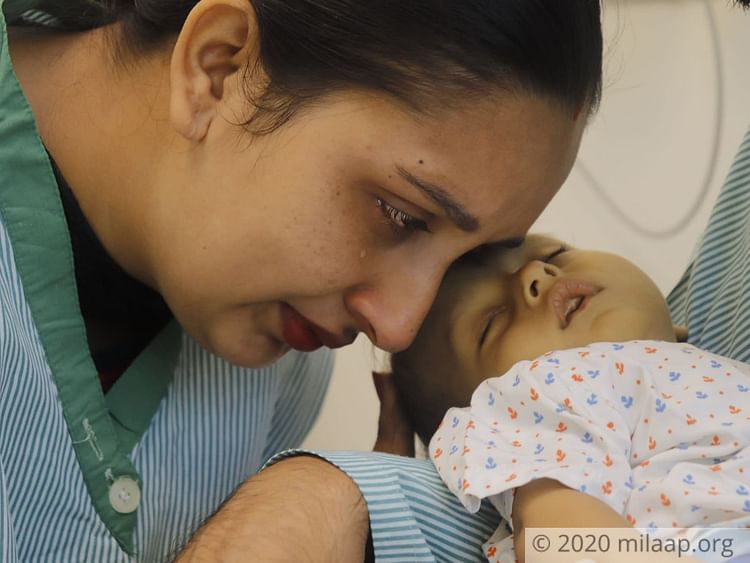 The parents fear they will lose their son
Avnoor suffers from Biliary atresia, a condition in infants in which the bile ducts outside and inside the liver are scarred and blocked. Bile can't flow into the intestine, so bile builds up in the liver and damages it. This little child's condition is very severe. There is only one cure to his disease- a liver transplant and he needs it now.


"He stays awake most of the time unable to sleep. His whole body itches and he cries a lot due to the irritation it causes him. I am unable to do anything to take away his pain. But there are times when he smiles for a brief moment and in that moment we just forget what we are going through. If we can't afford this transplant on time, we will lose him. I don't want to lose him." - Kirandeep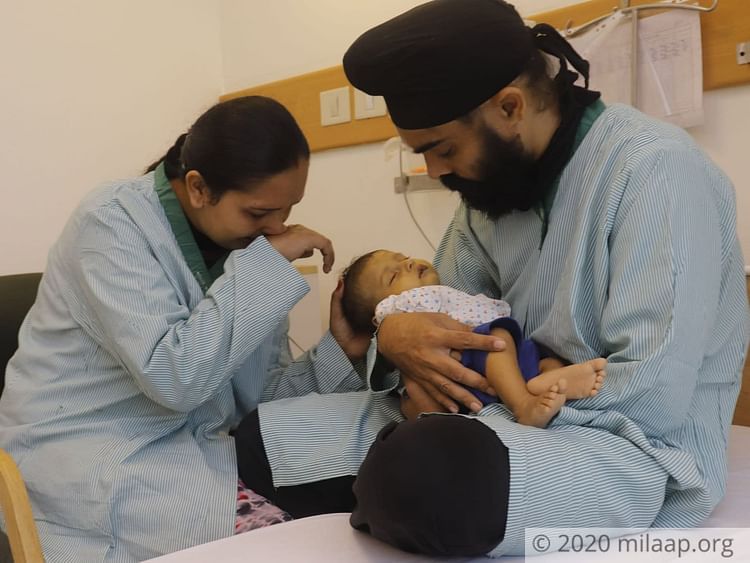 The inability to save our child is killing us
"Kirandeep and I, both of us have been trying our best to get a job but are failing miserably due to the unavoidable circumstances outside. And the inability to save our child is killing us. My father was a government employee and it is with his little pension that we've been managing somehow but it is not enough to save our child. How will we ever be able to afford 20 Lakh rupees? I don't know what to do anymore." - Prabhjot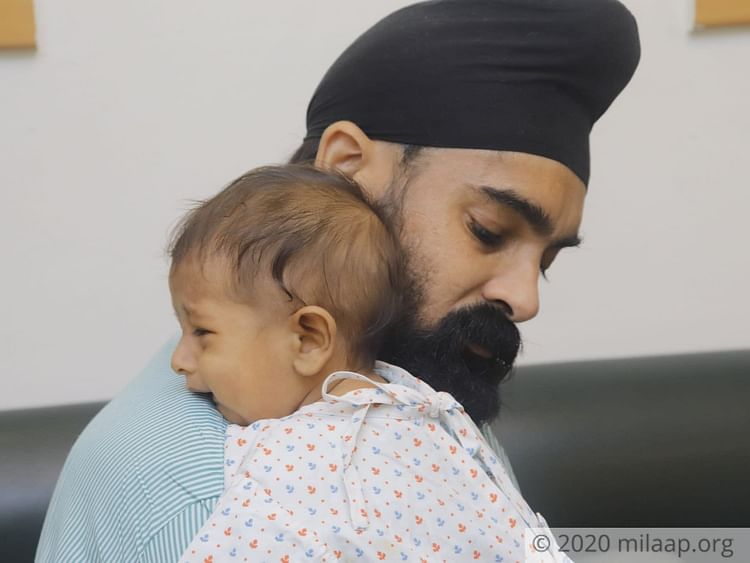 You are their only hope. Your generous contribution can save this little baby from a failing liver. Click here to contribute.