"This past year I have had to watch my child go through unbearable pain that even I, as an adult, could never imagine. My once lively little boy has become so frail and weak now. He's been suffering silently, unable to even communicate what he's feeling. It breaks my heart to see him crying, and I feel so helpless, unable to do anything for him. No parent can bear seeing their child in such a state."




- Kajal, mother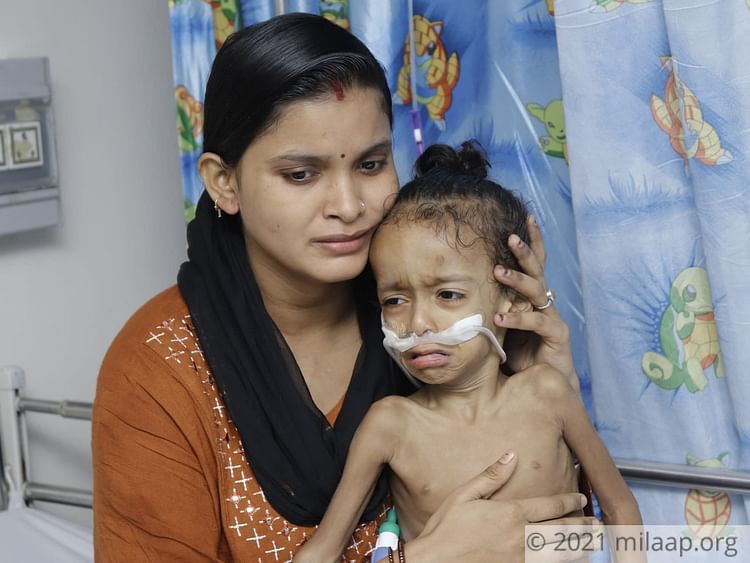 What they thought was just gas, turned out to be a deadly disease
Last year, little Aryan Raj suddenly developed a fever and a severe case ofvomiting. No matter what he ate, he would throw it all back up within the next few hours. As a result, he was rapidly losing weight and his appetite reduced as well.


"I can't even count how many doctors we visited. One told us it was just gas, while another said it was tuberculosis and even prescribed some medicines. But our son didn't get better at all. He could barely keep any food in his stomach. We found out that the cause of all of this was a tumour near his lung, only after we took Aryan to a bigger hospital. They told us it is cancerous and that he needs to get treated urgently or we could lose him... - Nishant, father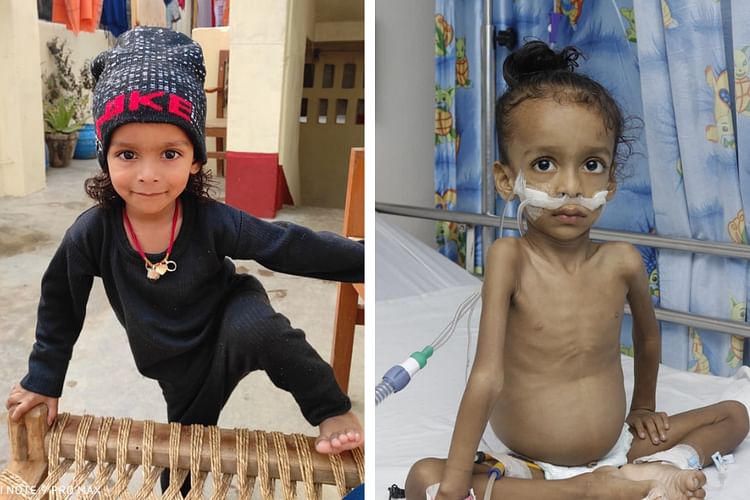 His body is producing abnormal white blood cells, causing cancer
For over a year now, the distraught parents of little Aryan have felt like their whole world is slowly caving in on them. Their son is withering away, right in front of their eyes, because of a fatal disease called Non-Hodgkin's Lymphoma. It is a type of cancer that starts in the lymphatic system, which is part of the immune system that helps fight infections and diseases. Aryan's body is producing too many abnormal lymphocytes, a type of white blood cell.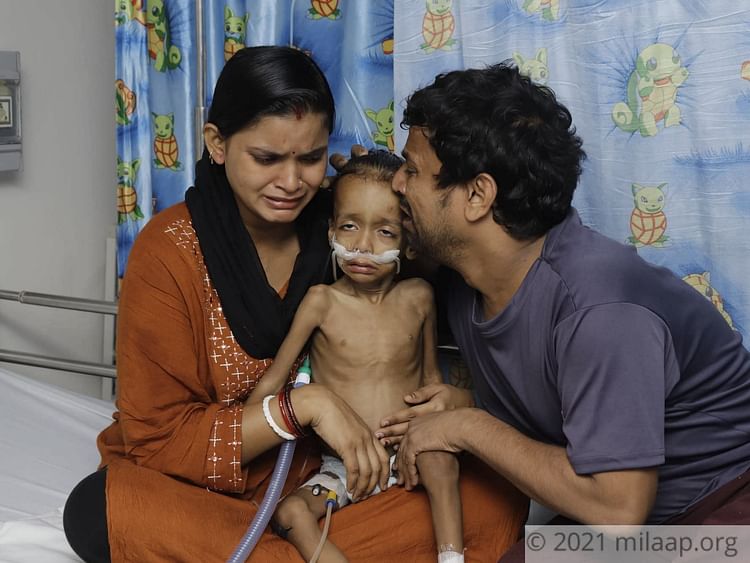 He needs prolonged treatment to recover, but his parents cannot afford it
The little boy has trouble breathing and eating on his own. The tumor has been putting pressure on his lung making it difficult for him to breathe properly, and Aryan is hence on mechanical ventilation. He also has to be fed through a tube connected to his stomach.

Initially, Aryan had been prescribed antibiotics and just when he would show little signs of improvement, his condition would worsen. He would end up vomiting all the food and medicines he had taken. Earlier this month, he was able to start his chemotherapy. But he needs prolonged treatment in order to beat the cancer, the expenses of which his parents are struggling to bear.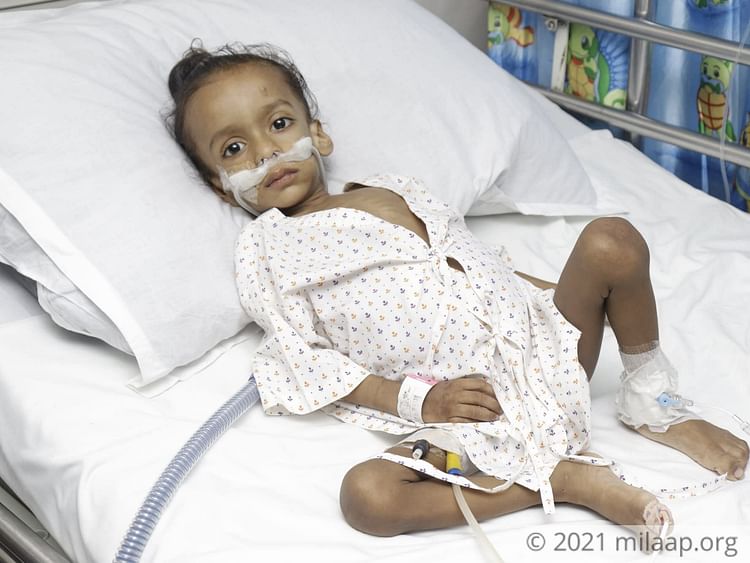 "I own a small shop selling ready-made clothes and I barely make enough money so our family can get by. I have used up everything I had and even borrowed from my relatives to afford all of the check-ups and medicines that my son needed. Now we need 10 lakh rupees for his further treatment, which is an amount I could never afford in this lifetime. Where do I get so much money from? Aryan is our only child and he is fighting for his life with all his might, but I am failing to save him…"
Nishant and Kajal need your help. They've been running from pillar to post in an effort to save him, but it hasn't been enough. You can support Aryan in his fight against cancer. Your contributions will fund his treatment and help him recover. Click here to donate.