"I'm sorry, but your son has cancer. And it's in the advanced stages."
"I tried for so long that day to convince the doctor he was wrong. I told him maybe there was a mistake in the testing, or maybe some files got mixed up. Aryan is only 12 years old. Even a week before the tests he was running around, playing. How could he have cancer?

In the end, I only forced myself to accept it when he explained exactly how advanced the cancer was. When he said that even a day's delay in treatment could kill my little boy.

"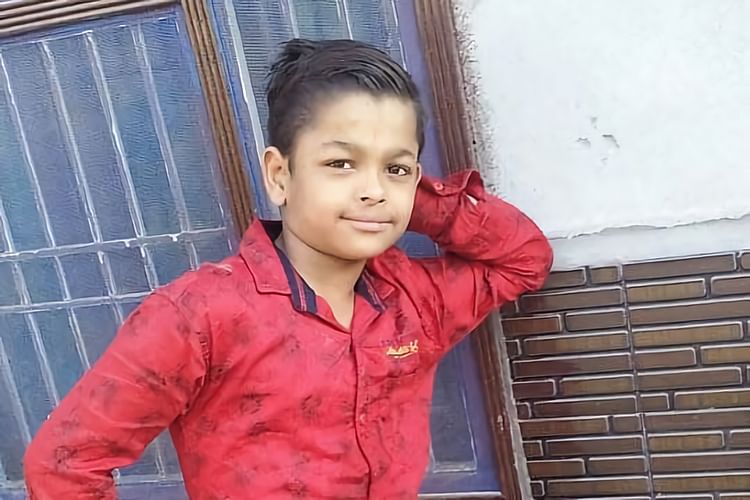 He went from seemingly healthy to crippled with pain in just two days
On June 14th, when Ravindar noticed his son's wrists seemed a little swollen, he hadn't thought much of it at first. But the moment Aryan started complaining of pain, he rushed his son to a local clinic.
"For two days his condition kept getting worse and worse; he started complaining of pain all over his body, especially his stomach.

That's when he we took him to a big hospital and found out it was actually cancer.

"

Aryan's mother doesn't know he has cancer, that he's dying
"I sold my house the very next day. It was an old house, and it didn't fetch us much, but I had to start his treatment immediately and I had no money. Because of the lockdown, I was already struggling just to feed my family.

My wife thinks we sold the house so we could treat our son's pain, she doesn't know he has cancer. I didn't have the heart to tell her. I'm already suffering under this weight, losing sleep at night, fearing each new day. I didn't want to put her through the same pain.

"

— Ravindar
This father doesn't want to imagine life without his child in it
As the eldest son in his family, Ravindar has known the burden of responsibility from a very young age. At just 17 he started working as a mechanic, and a year later he started driving a taxi — the same job he held until the lockdown this year. He has lived his entire life month-to-month, from one stress to another.
"But everything changed when my children came into my life. After a hard day's work, coming home to my daughter and my son, seeing them study from the books I was able to buy for them... it made it all worth it.

They're the reason for my living now. I can't imagine life without...

"

— Ravindar, unable to continue
Every second counts, Aryan's condition is more critical than ever
Ravindar was able to afford the initial rounds of chemotherapy after selling his house, but Aryan needs at least 6 months of treatment. Over the past few days, this 12-year-old has mostly been unconscious due to his pain. And when he does wake up, all he can do before he faints again is tell his parents how much everything hurts and how he can't take it anymore.
"He's the sweetest little boy. Around 400 people live in our village back home, and he knows every single one of them by name. He wishes them a good morning on his way to school.

A boy like him shouldn't be suffering like this! Help me save him, please!

"