"Last year, we spent Arya's birthday in the hospital. Instead of celebrating with his friends, he was stuck getting painful chemo injections. He was so upset then, and we promised him he'd have a better birthday next time. We told him there would be balloons, that we'd call all his classmates. But this year... this year Arya's condition is worse than ever before!

Without urgent treatment, I don't know if my son will even survive until his birthday!"
Three years ago, little Arya — 7 at the time — came to his mother and told her that his neck felt a little strange. When she checked, it seemed to be slightly swollen, but he assured her it didn't hurt at all. Still, Anjana dutifully took her son to the doctor to make sure everything really was okay. Little did she know that it would be two years before her son was finally diagnosed with cancer, and that one day the only hope he would have of surviving would be a 20 lakh bone marrow transplant.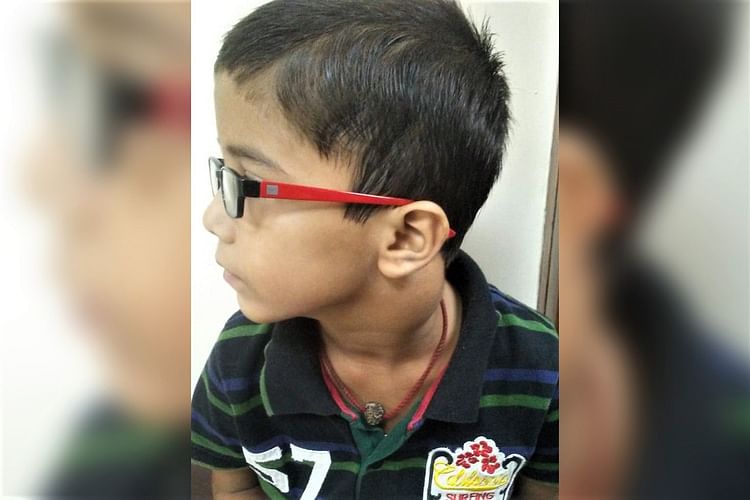 For two years his parents didn't know what was killing him
"We had no idea what was happening, somehow the cancer was hiding for 2 years. We kept taking him from one hospital to the next, but no test revealed what the problem was. He was tired all the time, had a continuous fever, and though the swelling increased in size, he himself stopped growing. At one point he was half the weight of his classmates!

It was only last year that we discovered it was cancer and started chemotherapy. If we had been even a few weeks late, he could've... he could've died last year itself...

"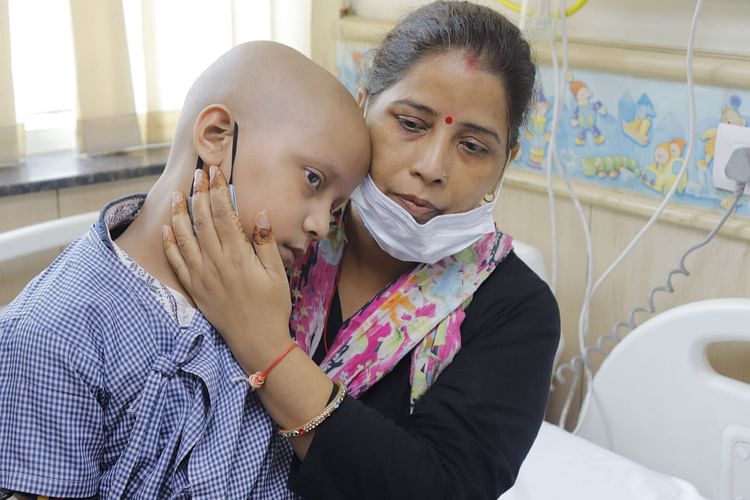 The chemotherapy kept him alive for 1 more year, but now he's critical
For the past year Vijay and Anjana have put their son through chemotherapy. It was grueling not just for innocent little Arya, who ended up losing all his hair and losing touch with all his friends and classmates because he had to quit school, it was also stressful and depressing for his poor parents. Vijay started working overtime as a school-van driver, and Anjana spent every waking moment with Arya. But though the chemo controlled the cancer slightly, today Arya is more critical than ever. Only a bone marrow transplant can save his life now.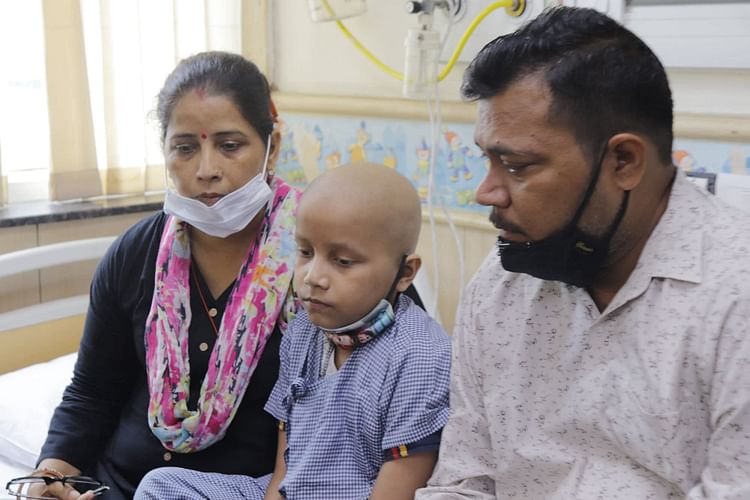 Vijay is utterly helpless, he can't save his son's life
"Over the past year I've spent more than 8 lakhs trying to keep Arya alive. Almost all of that was through loans, and even today I'm struggling to pay just those off, I can't borrow any more. And with schools being shut-down I haven't had any work for months and months now, so I'm struggling just to put food on mine and my wife's plates.

With things the way they are, there is no way I can afford a 20-lakh procedure, but I can't afford to lose my boy either... Please, you have to help me...

"