Only yesterday, Arpita (7) had to be taken to the hospital - she needed an immediate blood transfusion. She had become all pale and weak and wasn't able to get up from her bed. Mohanlal and Geeta Devi immediately understood the signs - they knew that if there was any delay in getting her the transfusion, it could have killed their daughter who is fighting a dangerous blood disease since the age of 4. Scared and desperate, Mohanlal doesn't know how he can save Arpita. An accident has left him handicapped and he can't even run around begging for help for Arpita's treatment.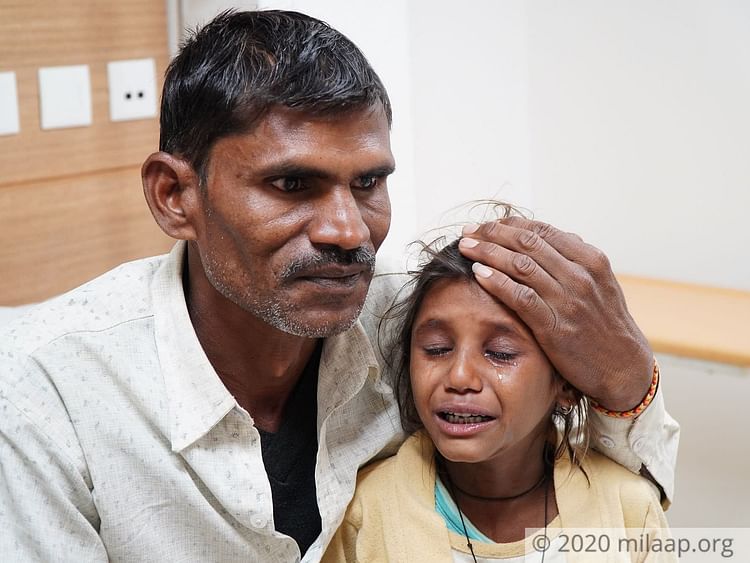 But now even these transfusions are hardly of any help
The first time Arpita got a transfusion, her parents thought that it was a once in a lifetime thing. Uneducated villagers from Rajasthan, they never thought that too many of these transfusions can become harmful and increase the iron content in Arpita's body. Slowly but steadily, her condition started to get worse. She started needing these once every three months.


"The costs were rising but I was more worried about Arpita. It didn't look like she was getting any better. We had to stop sending her to school as she would often have fever and she couldn't even walk. We were getting scared - did this mean that my daughter wouldn't make it?" - Geeta Devi, mother.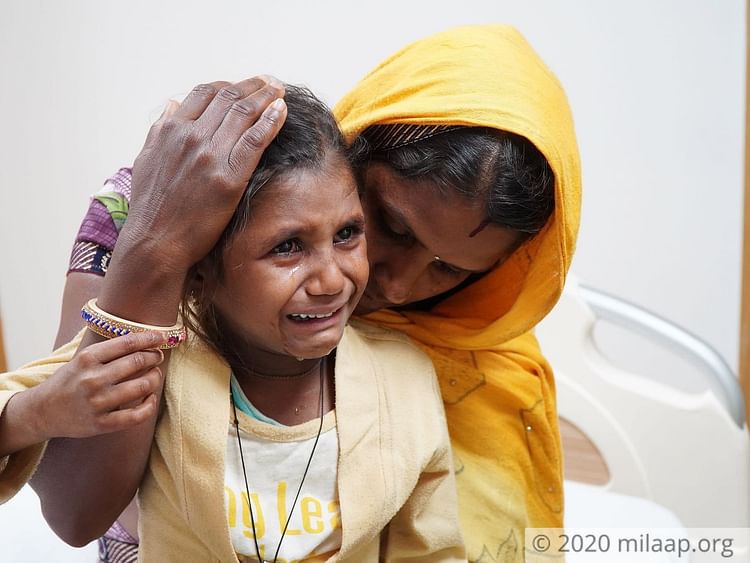 Arpita has aplastic anemia - a condition because of which her body can't produce enough blood cells. The only permanent cure of her condition is a bone marrow transplant.
Is there nothing I can do for her?
Few years ago, Mohanlal met with a terrible accident and had multiple fractures. He never recovered from that accident and hasn't been able to get any work since then.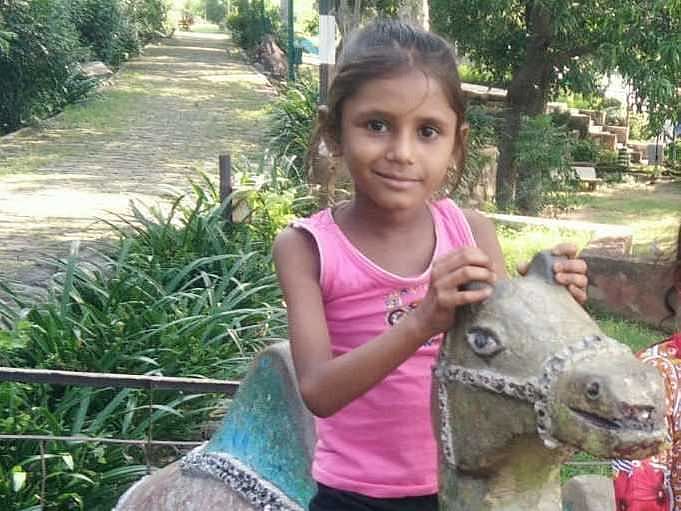 "I have no education, the only way I could earn something for my family was by doing hard labour. But now I can't even do that. Geeta goes out to work every day but she doesn't earn more than Rs 200 a day. That too, on days, she gets some work. I feel helpless and angry, I feel I am failing her as a father," - Mohanlal, father.
Already in debt, this family needs your help to save their daughter
Mohanlal has spent over 2 lakhs on Arpita's treatment. He never had any savings - he had to borrow from moneylenders at a very high interest rate. As a result, the poor man is already under a lot of debt.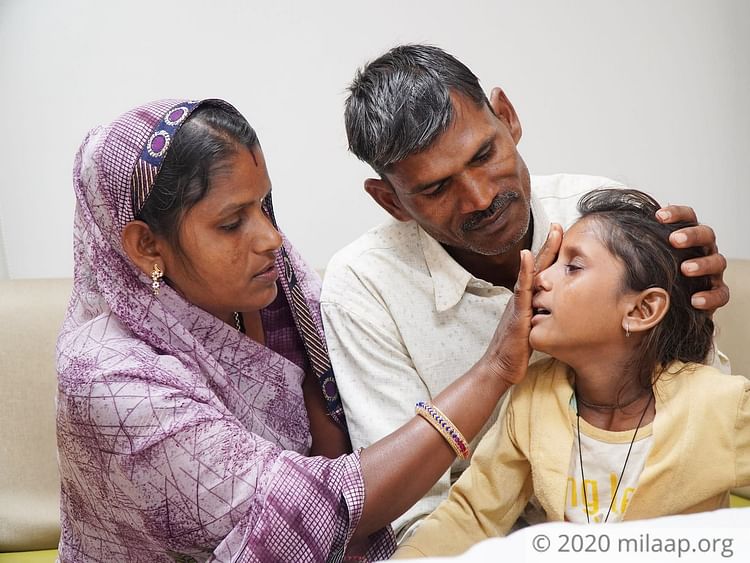 "The doctors have warned me that even giving her blood every 15 days won't help her. They've told me that only a bone marrow transplant can save her but it will cost us around 25 lakhs! How will I arrange for so much? There's no one who can help me now but you," - Mohanlal's eyes tear up as he begs for help.
Little Arpita is in a lot of pain. She is tired of the needles and the hospital visits, she wants to go back to her normal life where she would be playing with her brothers. A generous contribution from your side can make that happen, you can gift her a new life.