"As a mother, I can't even explain how much it hurts me to see Arnab like this. He's in so much pain. He barely sleeps anymore, trying to roughly scratch his skin until it bleeds! His eyes are pretty much permanently swollen now because he can rarely stop crying!

My baby is just three years old, but he has had to spend those three years fighting death each and every day!

Today he's weaker than ever before and he's... he's relying on his parents to save his life. But we're simply too poor! At this rate he's going to die in our arms!

"

— Saraswati, bursting into tears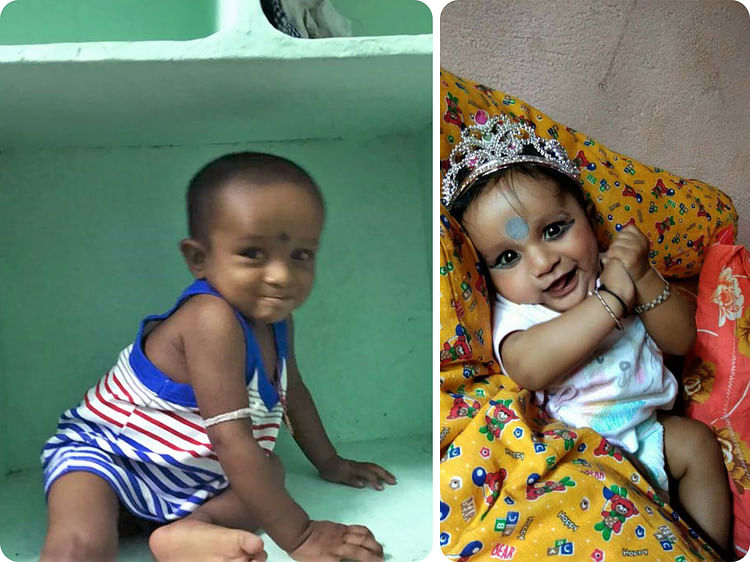 Arnab, before all the pain and suffering
Raman and Saraswati only had 20 worry-free days with their first — and only — child, Arnab. As young parents, those 20 days had been the happiest of their lives, where they spent most of their time alternating between feeling how soft and tiny their newborn's toes were, and making faces at him just to watch him giggle with joy.
"On the 21st day we took him to the doctor for a normal check-up because he seemed a little weak. We had no idea then that we were about to start a 3-year-long journey trying to save our baby's life!

And the worst part is that until a few weeks ago we didn't even know what was killing him!

"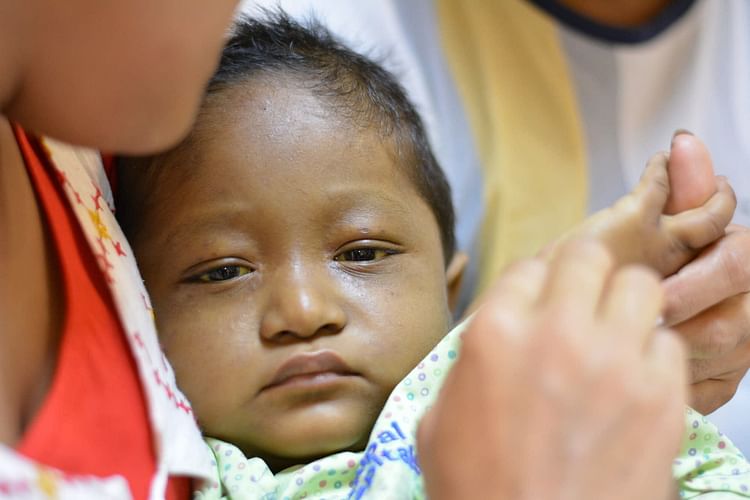 It took 3 years to identify the mystery disease killing their baby
Over the years, Raman and Saraswati have taken little Arnab to so many hospitals in so many cities that they've lost count. They were desperate, searching for answers, because what had started out as just weakness kept turning into something worse. First his skin and eyes started turning yellow, then he started losing his appetite. And then the itching started.
"We knew it had something to do with his liver because in every hospital we went to, they told us it was 'just jaundice' and treated him for that. Only recently did he get an official diagnosis: Alagille Syndrome!

The doctor told us that only a liver transplant can save his life now!

"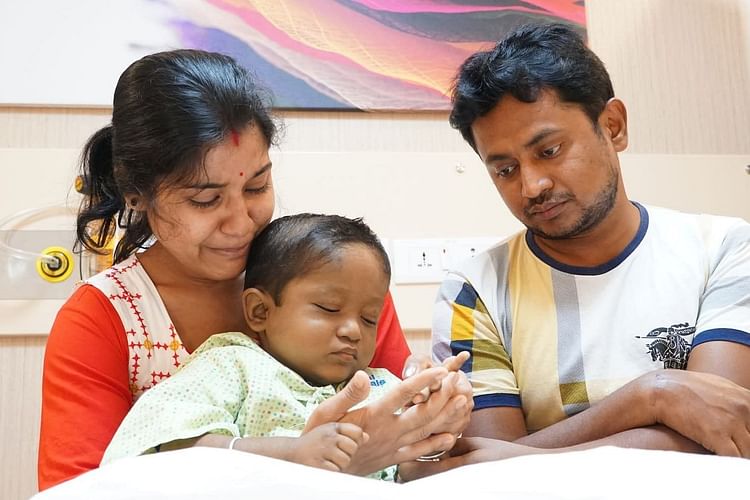 Only a new liver can save Arnab's life, the only child they'll ever have
Alagille Syndrome is a genetic disorder that closely resembles other forms of liver disease, and so often goes undiagnosed until it reaches end-stage, as in Arnab's case. A liver transplant within the next 10 days can save Arnab's life, but it's far too expensive for Raman, a farmer. What makes this family's story even more tragic is that because A.S. is a genetic disorder, any child they have in the future will also have it. Meaning: Arnab is the only child they'll ever have.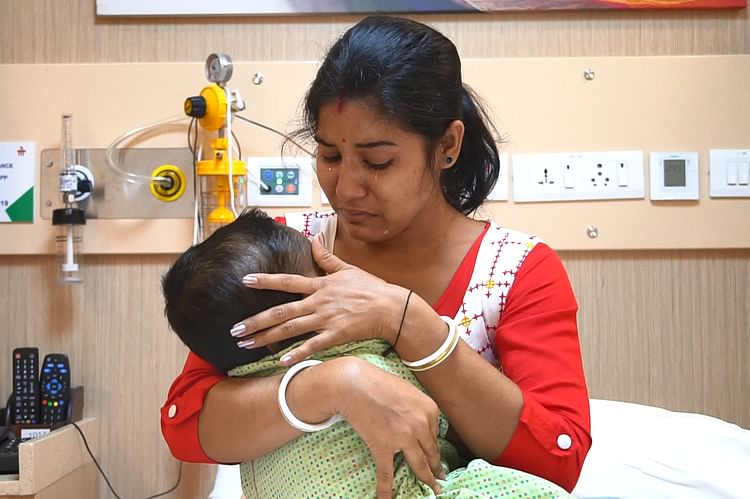 'I've forgotten what it looks like when he smiles'

— Saraswati
"

We have to keep his nails trimmed as short as possible because that's the only way to keep him from violently scratching everywhere, leaving long and bloody cuts in his skin.

The doctors here have given him some medication that calms him down, but I still have to keep scratching sensitive areas like between his fingers and behind his ears for him, or he starts crying. It's been so long since I've heard him laugh, or even seen him smile... I just want his suffering to stop. I've already agreed to give him my liver. Please, you have to help him.

Doctors told me I can never have another child! If anything happens to him...

"