"Ammi, why has Allah given me cancer? Please tell him to take it away. I promise I will never be naughty. Please Ammi tell him, it is very painful."
- Arman, fighting cancer since the age of 3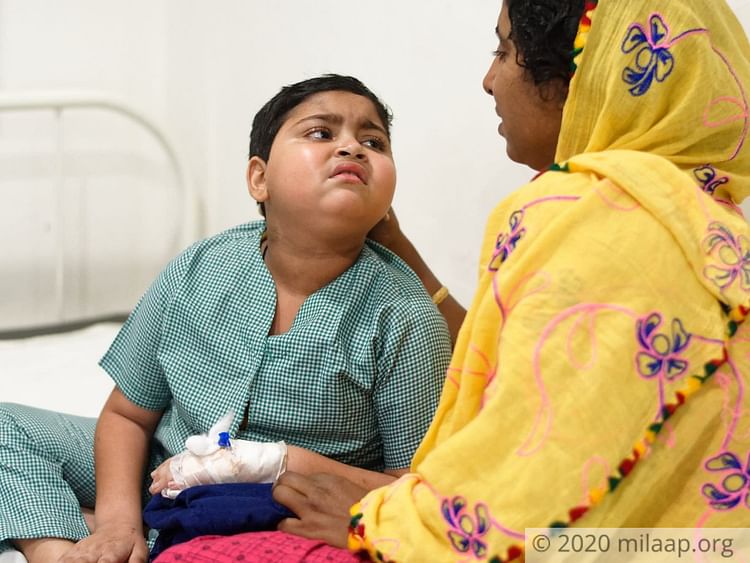 "Those red lumps on his neck started spreading to his face, ears, arms and it used to bleed. I told my husband that I also wanted to go to the doctor with him because I could feel something was not right. He kept telling me that I should rest because I was having my Roza, but I was keeping it only to pray for my children's long life."- Reksana,mother

Inamul, Reksana's husband, didn't tell her for 3 weeks that their son has blood cancer. He believed that Allah chose to test them during holy Ramzan only because he will also give them the strength to deal with it.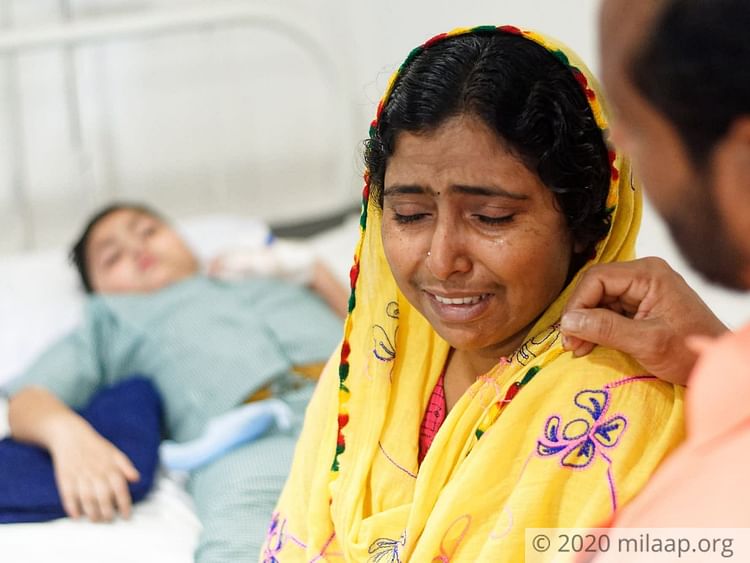 If I lose Arman I will not be able to live
Inamul had a small cloth business but a few years back, it suffered a terrible loss. When they got to know Arman has Acute Lymphoblastic Leukemia (ALL), they took him from his village to a city hospital for treatment. They have been fighting for 3 years now and they have exhausted everything, even sold Reksana's jewellery to keep their son alive. Inamul now works as a daily wage labourer but his income is not enough to continue Arman's chemotherapy anymore, but it's the only way to save him now.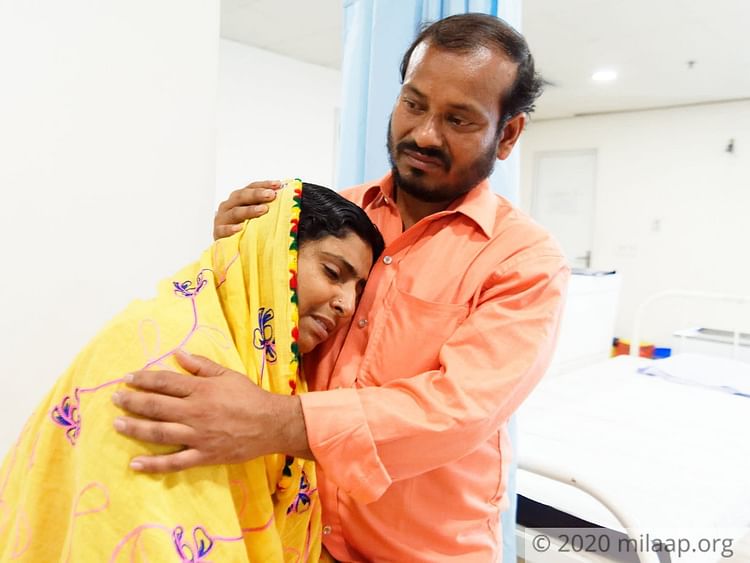 "Our neighbours have always treated Arman like their own son. They have gone door to door to ask people for Rs.10, Rs.20, Rs.50... whatever they could donate to save my son. It was only with their help that for 4 years I could somehow manage to get his treatment done. But now, I'm struggling to make our ends meet. My daughter had to drop out of school because I couldn't pay her fees for 2 years. I've spent 10 lakhs till now… just 5 more lakhs can give my son a new life. Please help me."- Inamul, father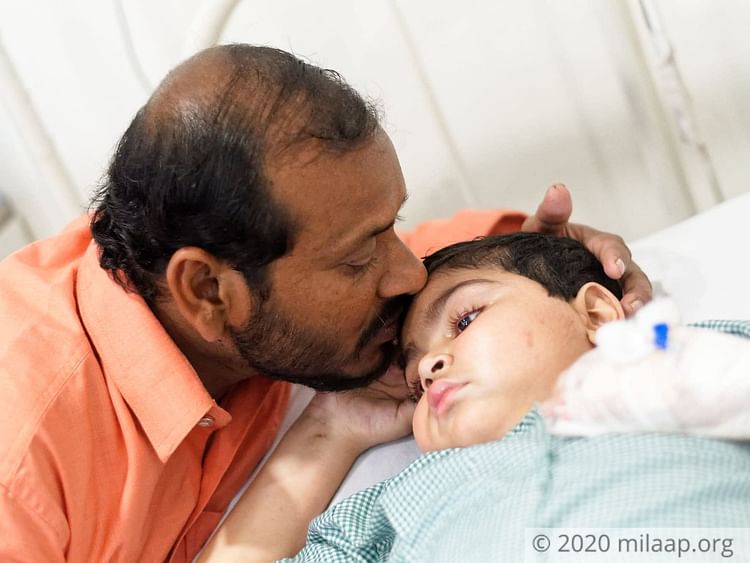 Cancer has crushed this little boy's innocence
Just when the physical pain was getting unbearable for Arman, his parents noticed significant changes in his nature too. All those heavy doses in this little body made him easily irritable. Due to the ulcers, he stopped eating food and is surviving only on liquids. He used to get so happy when his friends came to meet him, but now he doesn't want to see them. They try to cheer him up but nothing seems to work, he has become very quit now.


"I know it is not easy for him. He has so many questions, he keeps asking as to why his friends can go to school, play and have fun but he can't? I have no answers to it. Now he has stopped asking me anything as if he has given up fighting..." -Reksana,mother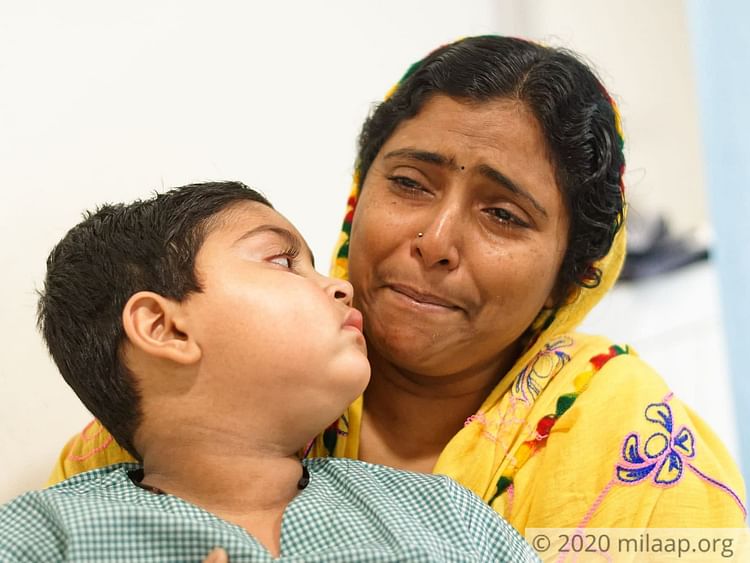 Arman is the cutest kid you will ever meet. Right now, he needs your help. Only you can make him believe there is a childhood free of pain waiting for him soon. Please help us save 7-year old Arman from cancer.