"For 3 months, I showed him to our village local doctors because I never thought that it could be something as big as cancer. He is just 10 years old. I wish I could turn back time, and get those 3 months back. So that I could have started his treatment as soon as he got unwell. Now it's so late… the cancer is spreading in his body." - Md. Jalaluddin, father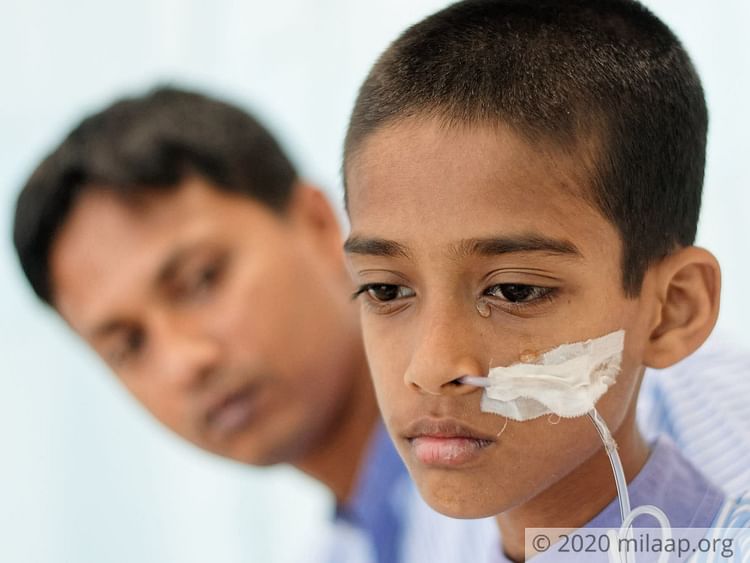 He wishes he had started his son's treatment sooner
Last year in October, Arafat was down with fever for a whole month. It was very unusual because even with medicines, it wouldn't go down. Soon, he started feeling a shooting pain in his abdomen, unable to even get up from his bed. His parents tried to feed him, but he used to keep vomiting. This went on for 3 months. Finally,

it was in January that Arafat got detected with Ewing Sarcoma. It is a cancerous tumour growing inside his abdomen. He needs chemotherapy along with radiotherapy for a whole year to completely recover.

His father had no option but to get him to Kolkata from Vellore as he couldn't afford his treatment there.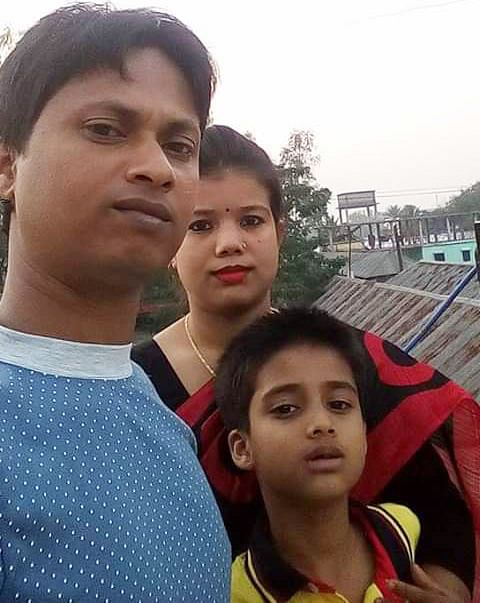 Being out of his tailoring work, he is losing even his daily wage
Md. Jalaluddin, Arafat's father, used to work as a tailor in his hometown on a daily wage of Rs.250. Since January, he has been out of work and thus losing even his regular pay. He sold his cow and a small plot of land to be able to afford Arafat's chemotherapy. In just 2 months, he spent everything he had managed to arrange, but Arafat's treatment needs to go on for a whole year.


"I thought that selling my cow and land would be enough to save my son but in just 2 months I have spent every single rupee I had. His treatment will stop if I don't get 6 lakhs soon. I try to cheer Arafat by playing with him but nothing makes him happy now. He has lost so much of muscle in his arms and legs too. Every time I look into his eyes, I can see that longing to go back home. My wife is so stressed, she begs me to let her come to the hospital too but I can't afford her travel from the village. If I do that I will not even have the money to feed Arafat." - Md. Jalaluddin, father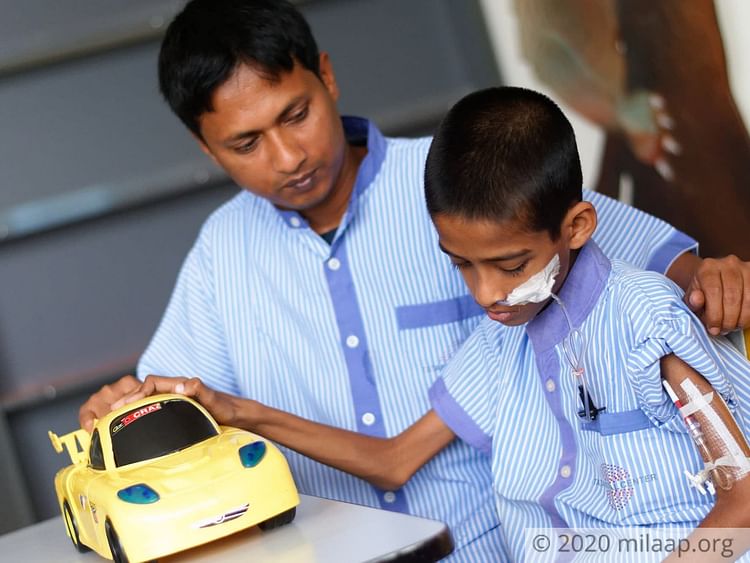 Every night little Arafat sleeps wishing for his cancer to go away
Arafat hardly speaks a word now. Even if he does, it is only to ask when will his Ma come. It has been 3 months since he has seen his mother, and he doesn't know when he will get to see her next. Every night he sleeps hoping that the next day he will be back home. But it is just another day full of despair.

Only with our help can Arafat complete his chemotherapy and radiotherapy soon. He doesn't have much time because if his tumour spreads, he will get even more critical. Click here to donate.