When Sunita got the news of her pregnancy, she was ecstatic. She couldn't wait to become a mother and longed for her child's company. But as soon as her baby was born, it sent chills down Sunita's spine. The baby was born with a swollen head and a tumour on her back.

Anushka, who is now 7 months old, needs emergency surgery to correct her congenital disease or else she might lose her life.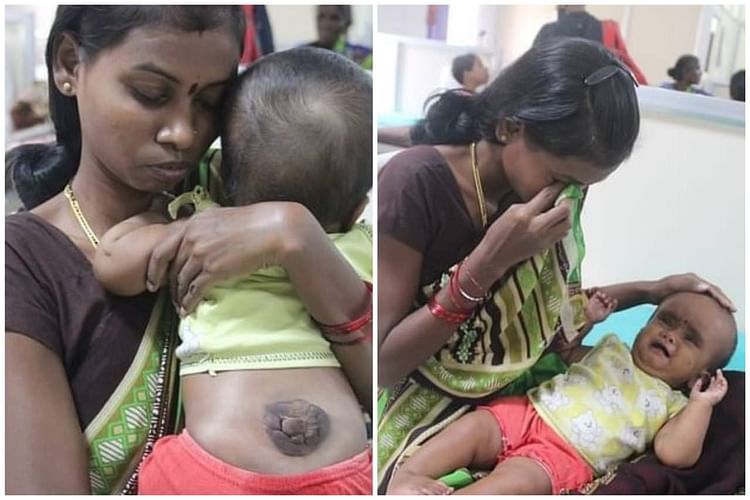 Anushka suffers from something called a 'neural tube defect' -

open spina bifida.

It occurs when a developing baby's spinal cord fails to close properly while in the womb. It has caused a protruding spinal cord tissue on Anoushka's back. The baby also suffers from

Hydrocephalus

,

an abnormal buildup of fluid in the brain. This excess fluid causes the ventricles to widen, putting pressure on the brain's tissues. If it isn't treated in time, the baby can suffer from a lifelong crooked spine and other deformities leading to a lower life expectancy.

Currently, her legs are not getting enough blood supply due to which they are thin and a bit crooked. It can only be cured when the brain surgery is done.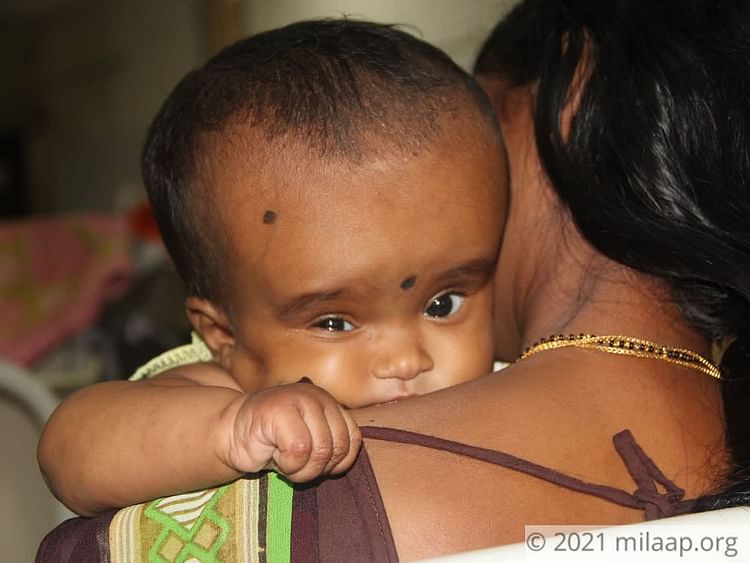 Her father has a mental disorder, he can't help
"When the doctors examined her condition after birth, they immediately recommended surgery but she was underweight and we couldn't get it done back then. Now, her condition has gotten serious. My child's head is enlarged with all the fluid accumulated inside. It causes her shooting pain and she cries endlessly. Her spine has this big black tumour, because of which she faces difficulty sleeping. She has been suffering from the very second she was born and I couldn't do anything to make it better. I am failing to save her." - Sunita

Suresh, Anushka's father, is mentally challenged. He faces issues doing things on his own, and needs assistance to understand what needs to be done. He works as a daily wage worker on agricultural land along with others in the family. Right now, even when Sunita pours her heart out to him, he is unable to understand how severe his daughter's condition is.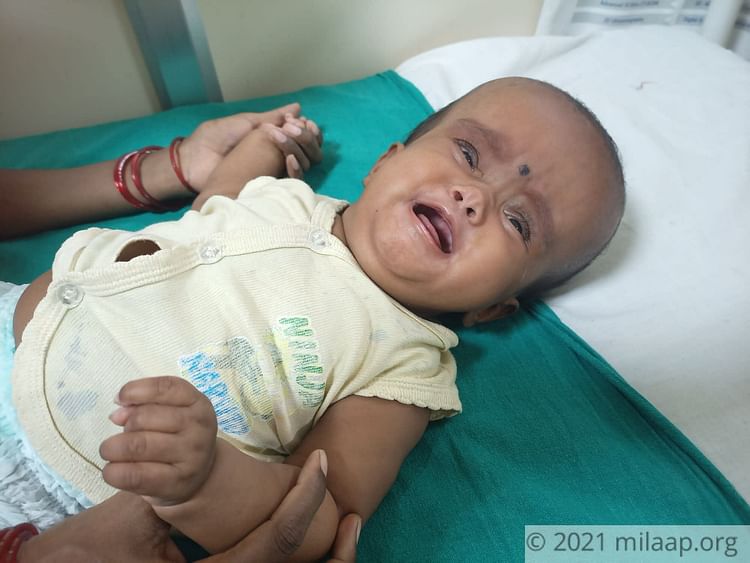 "Since birth, she has been brave and tolerant of everything, but 2 weeks ago her condition got very serious and we had to rush her to the hospital. She is admitted here now and I stay with her. All that we have saved and are earning on a daily basis, is going towards Anushka's treatment. We are doing everything in our power to save her but the cost is just beyond our means." - Sunita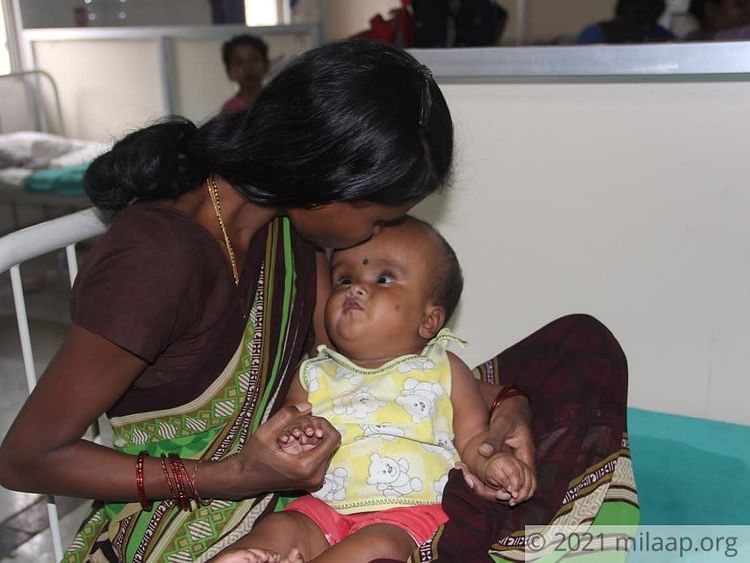 "Everyone in the family is a daily wage worker earning not more than 100-150 a day. We barely make it to the end of the month, how are we going to afford lakhs of rupees! I am very scared that I'll lose my baby…" - Sunita
While Sunita worries herself to death, Suresh doesn't understand his child's condition. Sunita needs your help to save her little baby. Without urgent treatment, the child won't be able to make it.
Click here to contribute.