"My daughters are my life. I work hard day in and out, most often overtime and double shifts, so that I can save my 16-year-old daughter who is at the end stage of renal disease. 2 years ago, my husband asked me to stop our daughter's treatment and just let her die because he cannot spend more money on her. When I did not give in to his heartless suggestion, he left me and my two daughters. That day, I vowed to myself that I will save my daughter at any cost and show him what my daughter can achieve in life." – Anjali Devi, Mother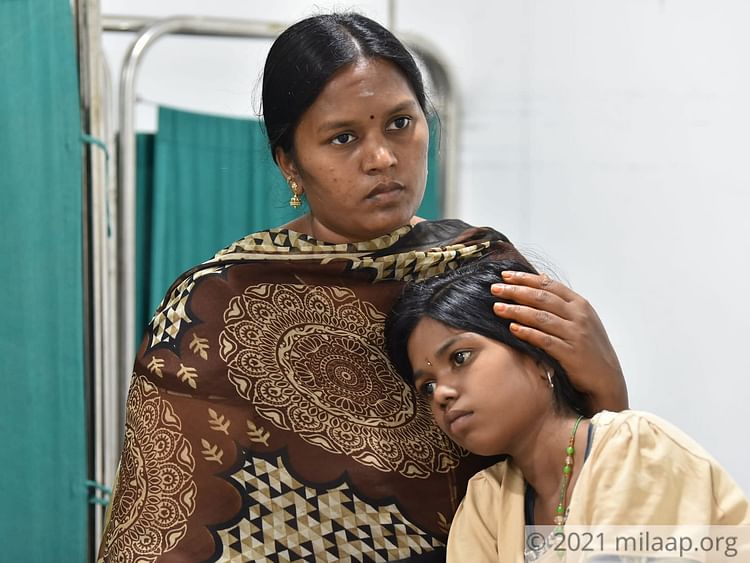 Both her Kidneys have failed; renal transplant is the only way out
Anurahini has had a very difficult childhood as she was diagnosed with kidney dysfunction at the age of 2. Ever since she has been on tablets. She has been hospitalized often due to renal infections. A year ago, on taking few tests to check on her health, it was known that both her kidneys have failed and now the only cure is kidney transplantation.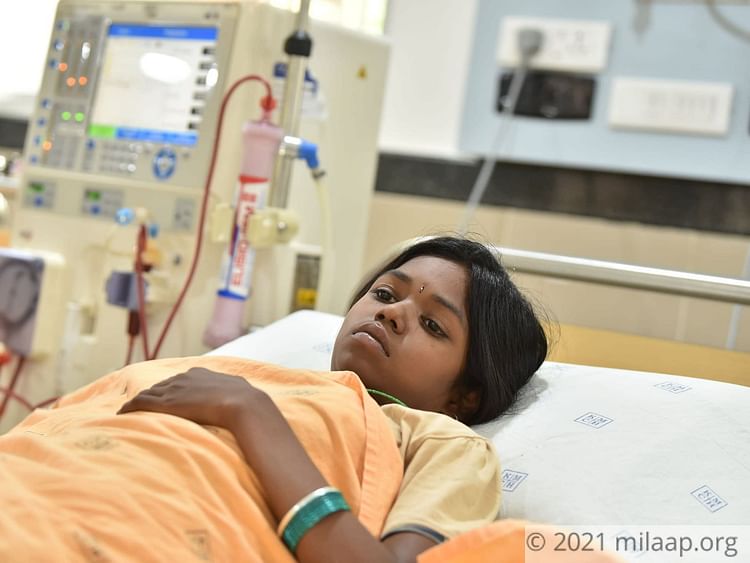 My daughters are my only reason for living
"It has been over a year since we started with Anu's haemodialysis—three times a month. I have spent more than 4 Lakhs in just a year. I work in a garment factory and earn a modest wage that barely supports my daughters' education and our basic needs. I have sold every single jewel and asset I had. I have no support from friends nor relatives. They only drop in at times to enquire about her health. At times, I feel so hopeless and then I see my daughters' innocent faces and gain strength and determination." – Anjali Devi, Mother

Anurahini's growth has been stunted due to her renal disease. She looks very small and fragile for her age. Her body and face swell up regularly. She often feels inferior at school and with friends as she is constantly teased for looking like a kid. In spite of her weakened health condition, Anurahini helps her sister with the household chores when her mother works overtime.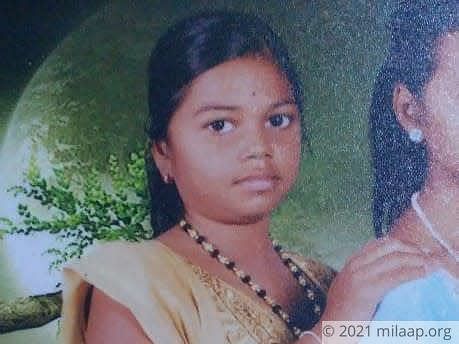 She avoids her friend because they find it hard to accept her weakness
"All her friends tease her and are scared to play with her as she looks very delicate. Anu feels very insecure and has now avoided going out entirely. She is always seen drawing or just talking to her sister. Her sister is her only friend. I feel really guilty as a mother when I see her suffer every single minute of her life. I am ready to donate my Kidney if it matches, however, I cannot afford the surgery cost…" – says the emotional Mother unable to hold back her tears.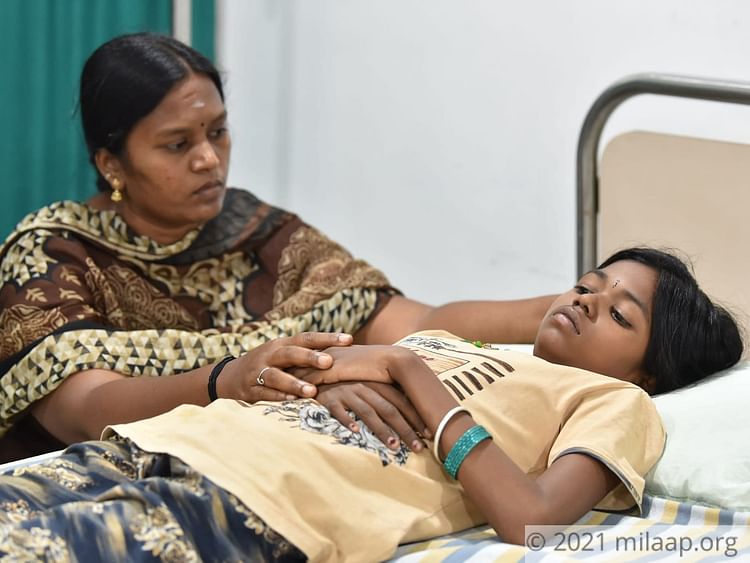 Anurahini does not have much time left as her body is unable to function normally with both her kidneys failed. Anu's mother cannot afford the transplant that can cost up to INR 8 Lakh. Without your help, it is impossible to save this teenager's life. Click here to save Anurahini.