She's just 13-years-old, and she's now bedridden! She can't move her arms or legs, she can't sit up. I fear that if we don't get her the surgery soon my daughter will be paralyzed forever!
She was already born deaf and mute, how much more does she have to suffer?!
— Suvarna, mother, breaking down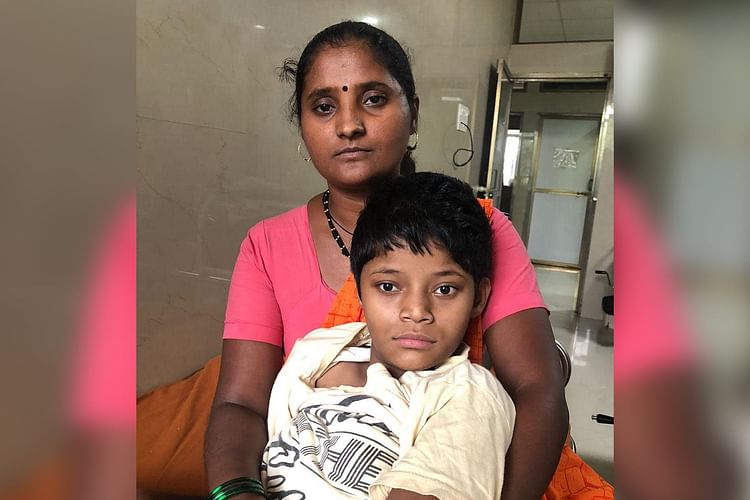 It was early morning on the 28th of May when it happened. Suvarna was in the kitchen, making breakfast for her family, when she heard a thud in the other room, and then the sound of her daughter whimpering. She rushed in, and the sight that greeted her is something this mother will never forget.
"Anuja was on the floor, her eyes wide, mouth open...

Her arms and legs were flailing around like she was having fits, and it was like she couldn't see or feel me when I tried lifting her! I yelled for my husband and we rushed her to the hospital!

"

— Suvarna, recalling the horrific scene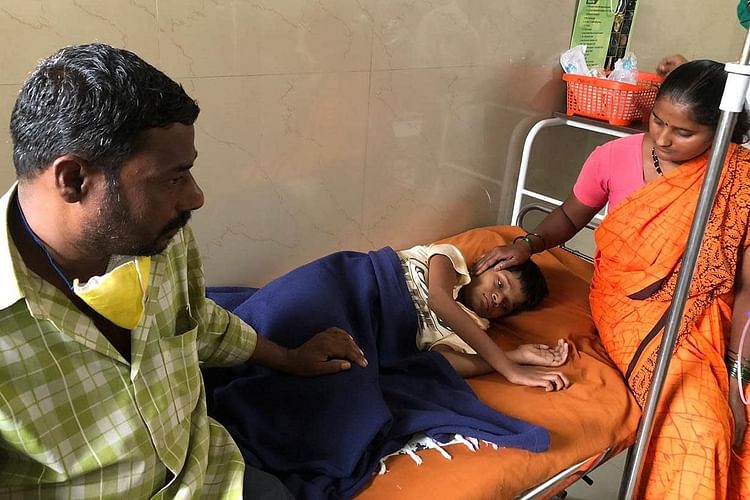 She escaped death, but ended up bed-ridden
Scans have revealed that the bones in Anuja's neck have gotten dislocated after slipping and falling, and it has left the 13-year-old in a state of near-complete paralysis. She can move her head slightly, and still has a little sensation in her hands and feet, but not much more. If the impact to her neck and spine had been even slightly stronger, this young girl could've died on the spot. But getting bed-ridden at 13 is still a horrible fate. Worse, in some ways.
She needs a surgery to fix the damage, before it's too late
"They're saying some blood is also getting blocked from reaching her brain, and that it can blind or even kill her! Why is all this happening to my daughter?

I can't bear to see her suffering like this!

We can't fix the deafness or muteness, it's too late for that. But she can recover from this paralysis, she can avoid going blind, if only we had the money!

It'll cost 3 lakhs, and that's just too much for us!"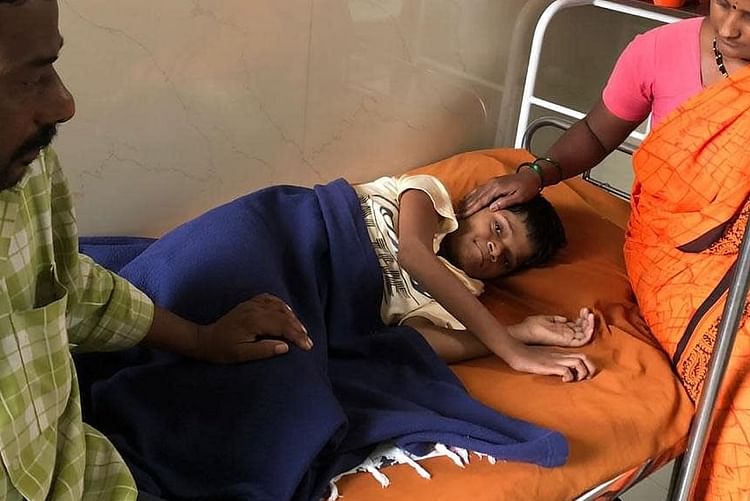 Anuja can walk again, but only with your help
Namdev used to work as a carpenter before the lockdown left him without any work. For the past few months, this family has essentially been living on scraps, in their small mud-house.
"3 lakhs is a huge sum for us - it's the difference between our deaf and mute daughter having at least a somewhat normal life, and being bedridden and dependent on others forever. Please, you have to help her. Please help her walk again!"