"If you look at him you will know that he is going through so much pain. He can't even sit up straight - his stomach is swollen and it hurts so much to just see him like that. God knows how much pain he must be enduring. But all this can end, the doctors have promised me. He just needs a liver transplant . But...but I don't know if I can ever afford it," - Ashish, 6-year-old Anup's father.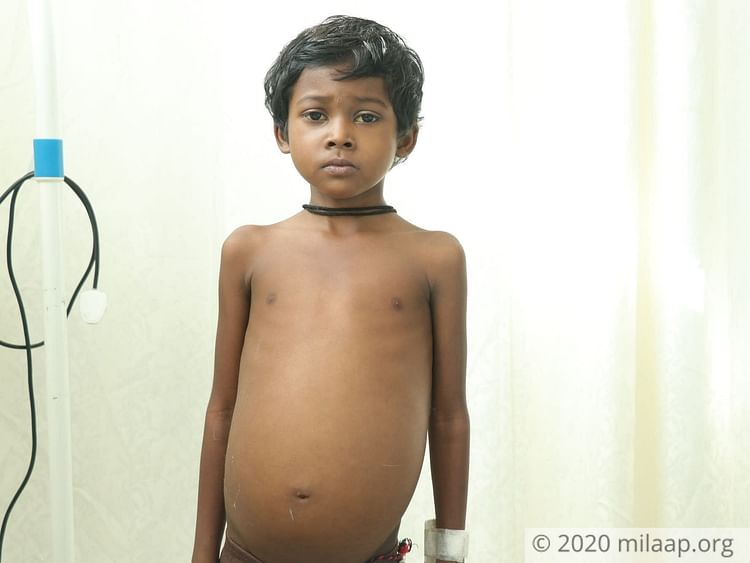 We had never heard of this disease and now it's killing our only child
Ashish and Namita lived a contented life in a small village in Jharkhand. With a 6-year-old son and an aged mother at home, Ashish could never save anything of what he earned from farming. But they never had any regrets. They had each other.


"And now my only son is battling death! It was all so sudden. Anup was fine even a few months ago but then he started having high fever. Every 10-12 hours, his body would feel like it's burning. Then his stomach started swelling, no medicine was able to cure that. The doctors in the nearby town almost gave up. They asked me to take him to Hyderabad," - Ashish.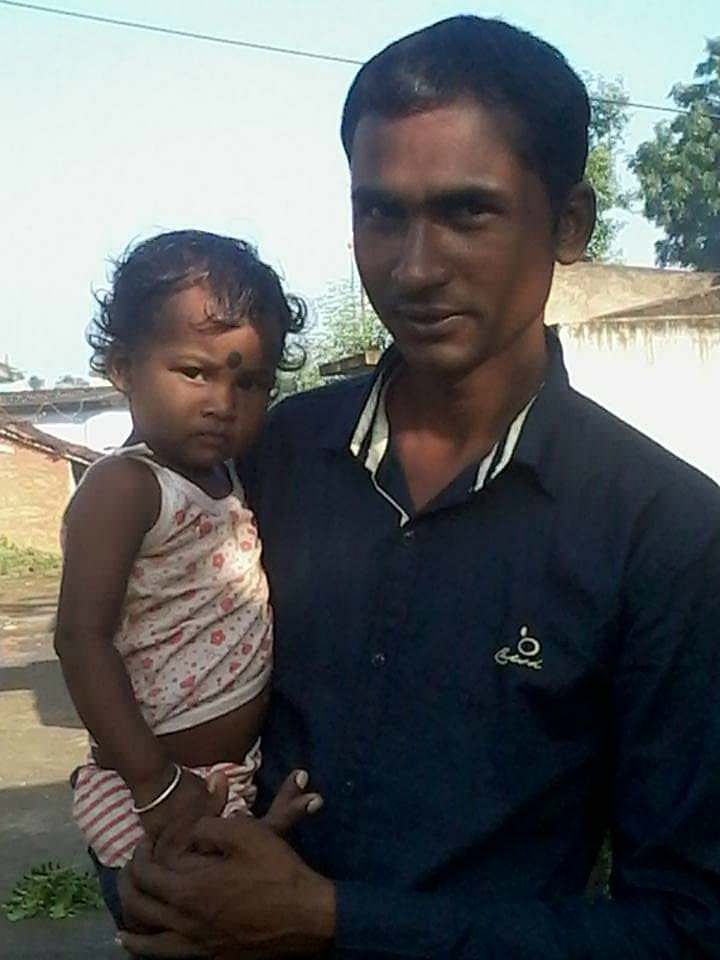 An old photo of little Anup with his father
Anup's stomach is now bloated to the size of a football.
He can't eat or sleep properly. His entire body, even his eyes have turned yellow. His liver is giving up on him. A rare genetic disorder is causing too much copper to build up in his liver and damaging it.
These helpless parents have a way to save their son but can't afford it
Namita and Ashish were elated when they heard the doctors in Hyderabad told them that Anup can get better. But the very next moment they realised that they would never be able to afford the transplant. And since then they have been utterly scared of losing their only child.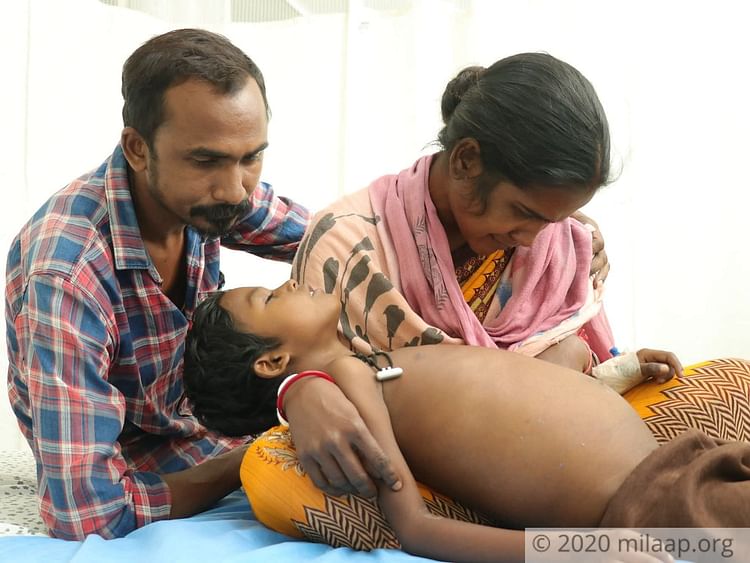 "Anup looks at me and begs me to take him home. He says he misses his grandmother, he misses his house. How do I tell him that he needs an urgent transplant without which he might not live…,"- Namita, mother, breaking down into tears.
How you can help
Ashish has borrowed heavily from the moneylenders in his village to get his son's treatment started. He has spent over 2 lakhs but he needs 18 lakhs to afford the life-saving transplant for his son.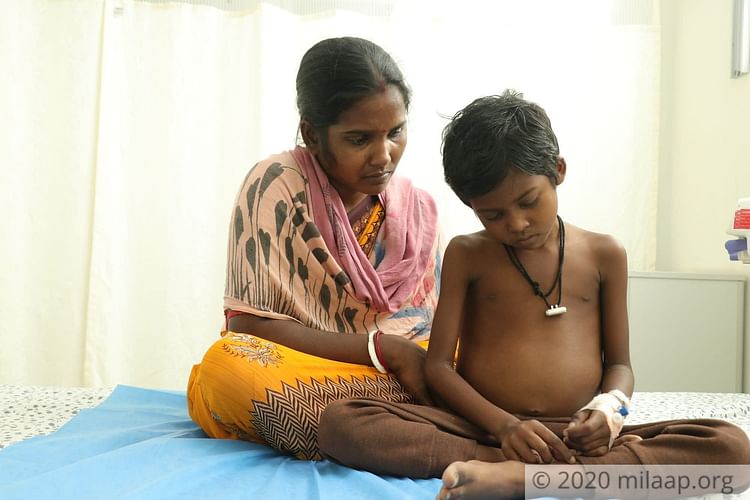 "I can't explain how desperate I am to save my son, yet there's nothing I can do. I have called up each and everyone I know who could help but even then 18 lakhs is a lot of money. Now, my only hope is you. Please help me," - Ashish.
The transplant needs to happen in a month's time and Namita is ready to donate her liver but the huge cost of the treatment is coming in their way. Even a small contribution can help these parents.