"She started crying in the middle of the night and she held her stomach really tight. All we heard her saying was 'mamma, hurts'. We never in our worst dreams thought that it could be cancer. The tumour was growing inside her for god knows how long and we didn't have even the slightest hint about it." - Khukumani, mother
Little Annasha suffers from Wilms' tumour, a rare kidney cancer. It started with a recurrent fever that refused to go and soon they found a tumour so big that it cannot be surgically removed.
Annasha with her mother Khukumani before her cancer was diagnosed
She's just 2 and she's already fighting for her life
"She can't stand for long, she can't sit for long and her stomach hurts so much that it's so hard to watch her crying in pain. She is just 2 years old and is fighting for her life. Cancer is taking her away from me and I feel so helpless."- Gopal, father

Annasha can beat this cancer but for that, she has a long fight ahead of her. She can make it with timely treatment. The little girl is already fighting bravely with her weekly chemotherapy sessions. But her father, he is failing to keep up with the expenses.



I have never felt this helpless before, I don't want to lose her
"I am unable to afford even the first step towards saving my daughter, how will I manage the rest. Every week it is costing almost thirty thousand rupees for chemo, blood transfusions and her daily injections. I have never felt this helpless before. I cannot lose my only child."

Gopal is a small farmer in an interior village of West Bengal. What he earned was enough to feed his small family but it is now not enough to save his daughter. Without chemotherapy, cancer will kill little Annasha. Chemo is the only way to stop it from growing and spreading in her little body.


She used to be a girl full of life, I want to see her like that again
"My girl was nothing like this you know. She was so full of life before all of this happened. She would run around the house with her anklets jingling and take her red cycle out every now and then for a ride. Now she finds it so hard to even move without being in pain." - Khukumani

This couple knows what it is like to lose a child. Before Annasha was born, Khukumani had an unfortunate miscarriage and was very scared when she got pregnant again. It took her a lot of time and courage to overcome that fear but it is back again and worse than before.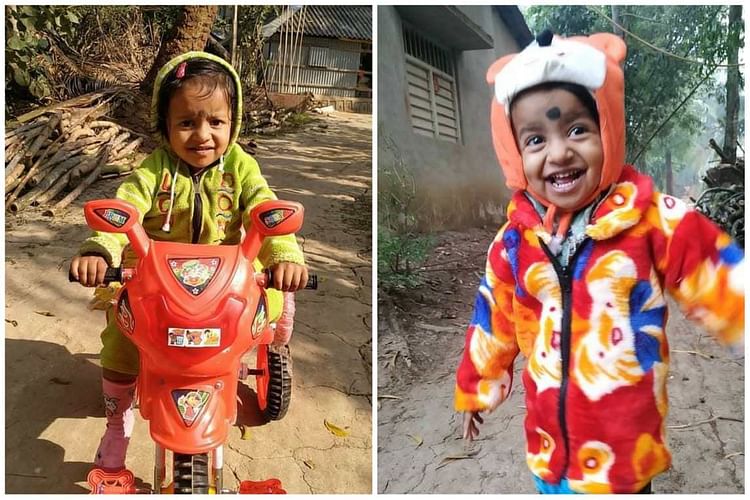 Their only hope of saving their daughter is you. Your generous contribution can save this 2-year-old from cancer. Click here to contribute.