"My husband left us 10 years ago and never looked back. He didn't care about me or my two young daughters. I wasn't working at the time and we had absolutely no source of income to survive. It took me months to find multiple domestic jobs to earn just enough for food and my daughters' education. It took a long time for everything to start falling in place, and we were happy with whatever we had. But now... my elder daughter has been diagnosed with cancer."
- Anjali, mother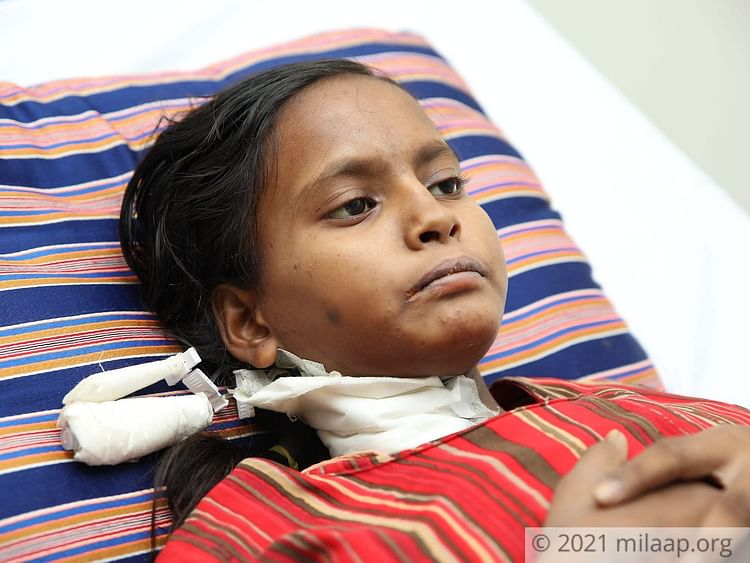 Ankita needs chemotherapy to survive
14-year-old Ankita suffers from Acute Lymphoblastic Leukemia, a severe type of blood cancer. She needs immediate chemotherapy but the poor mother can't afford it.


"Last month all of a sudden, Ankita had a very high fever. I was afraid, praying for it to be just a viral fever and not the Coronavirus that has been taking lives every day. But it turned out to be worse, she has cancer! The disease has left my child bedridden and is killing her slowly. As a mother, I am unable to do anything, but watch her suffer in pain!" - Anjali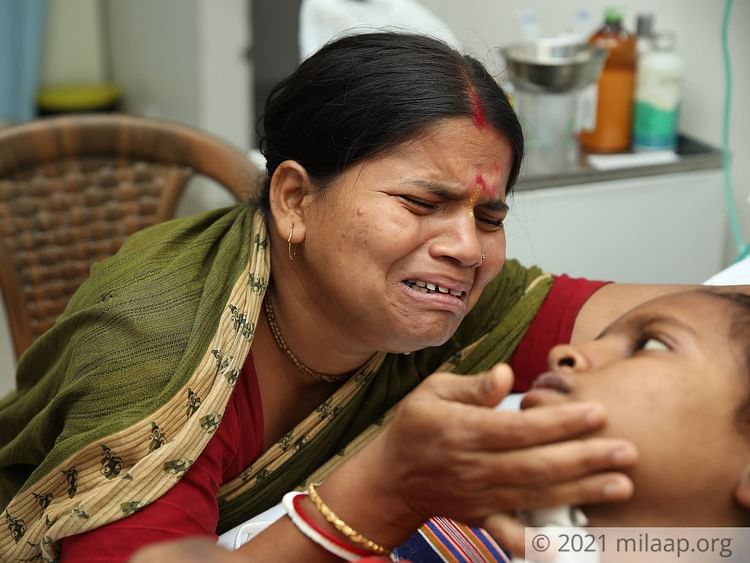 Polio took away Anjali's ability to walk properly
Anjali was diagnosed with polio as a child. Medicines couldn't help her and she was handicapped for life. All her life she has been unable to do simple things like walking fast or climbing stairs, but she refused to let it bring her spirits down. She found her own way to support her children. But finding out that her child has cancer, has left her devastated and helpless.

Leaving her younger daughter with some relatives, Anjali took loans from everyone she knew and brought Ankita to a bigger hospital in Kolkata. She managed to get 4 chemo rounds done for her daughter, but she is unable to continue any further.



She can't afford even a single meal let alone this treatment
"Every day it is getting harder to continue. I am left with absolutely no money, not even enough to afford food. How will I save my daughter? How will I afford the rest of the treatment?" - Anjali
Anjali needs your help, she is all alone in this fight and your help can give her child a new lease of life.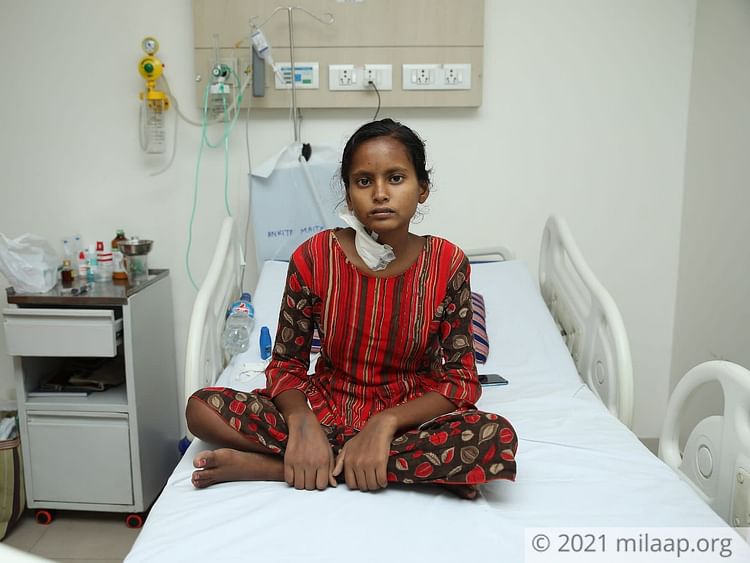 Your small donation can help this teenager beat cancer. Click here to contribute.