"I was playing cricket that day and while playing, I couldn't catch my breath all of a sudden. I felt like I would collapse right there. I somehow managed to reach home that day but I'll never forget it.
That was the day I felt like I was dying."
- 14-year-old Anish
It's been a year since this incident happened but Anish still remembers it vividly. He was rushed to the hospital and soon was diagnosed with severe liver disease.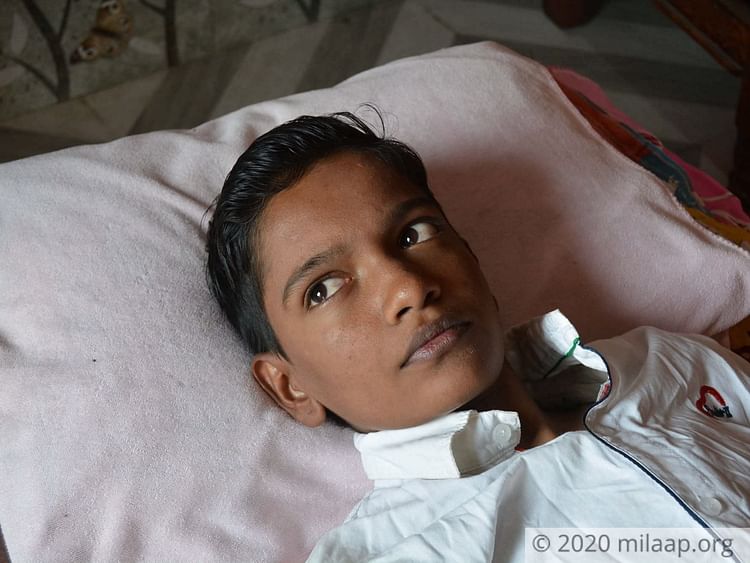 They say my liver is failing
He is just a 14 year old what would he know? Most of us might think that way but Anish knows. He knows that his organ is failing and that it needs to be replaced. He knows that without the transplant, he would face his worst fear- death. Despite that, this boy has faith that everything is going to be okay.
"I know I'll be fine. I am not afraid of the operation...a little bit maybe but then, I won't feel this tired, I will get better. I tell my parents also that I am fine but they seem to worry a lot. Doctor uncle told me that this transplant will cure me."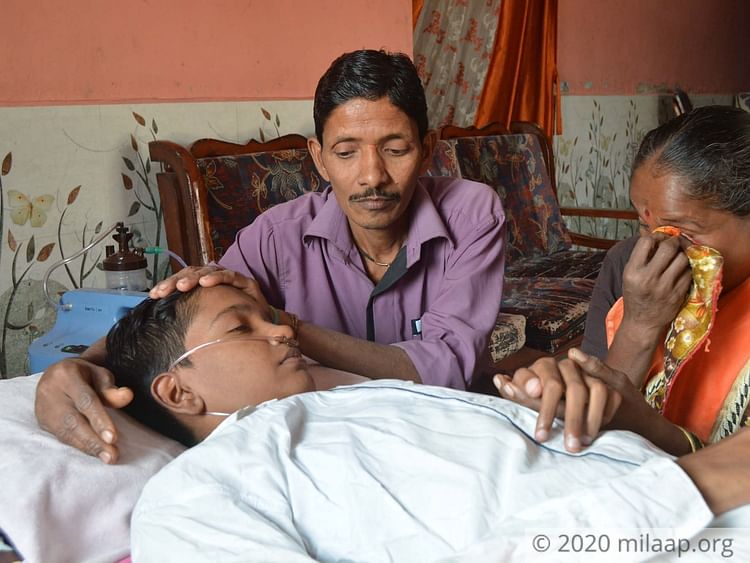 Anish has faith but his parents are losing hope
Anish is a very optimistic child. His words and his plans for his future give his parents strength to keep fighting but they are devastated as no matter how hard they try, they will never be able to afford the transplant.
Anish's father works as a sweeper and what he earns is not even enough to keep up with the expenses of the medicines needed until the transplant. They've sold all their jewelry and moved in with some family members to save on rent but it is not enough. They need 15 lakh rupees to get Anish a life-saving transplant without which they will lose their son.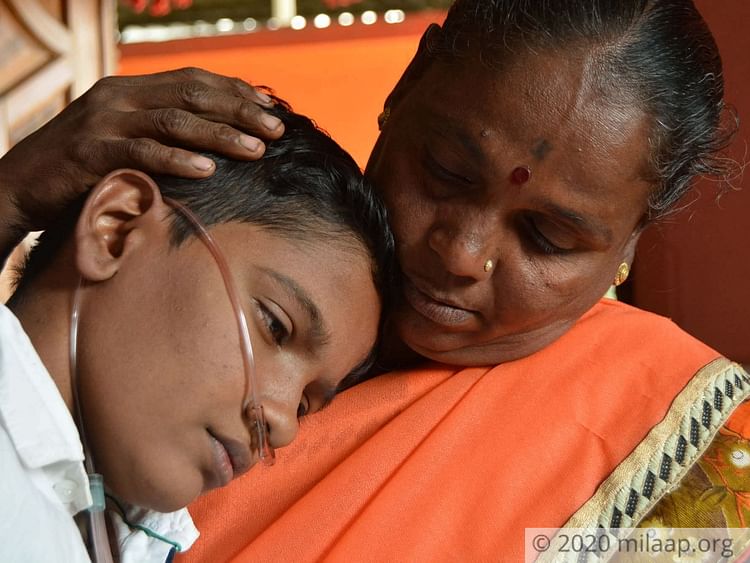 I have to carry my oxygen tank with me all the time
"I speak to my friends at school regularly, they call to check in on me. I feel happy whenever they do but it also makes me sad because I miss going to school and I miss my friends. It's so difficult to even do my chores myself sometimes, let alone playing. I have to carry this oxygen tank with me all the time, I still have a problem breathing and I am scared that the incident might repeat again. I just want to get well as soon as possible and do all the things I couldn't in this one year."
Little does Anish knows that his parents can't afford that cure. But with your help it is possible. Your contributions can save Anish's life. Only you can save his failing liver. Click here to contribute.