"Our older son died because we couldn't afford his transplant in time. The same can happen to Anil too. He has watched his brother suffer and now he's going through the same thing. He is a bright, young boy who wants to become a software engineer. At just 17, he has seen pain, suffering, death and poverty. Now he's running out of time to get a kidney transplant, and as his parents, we're so helpless." – Kumari, mother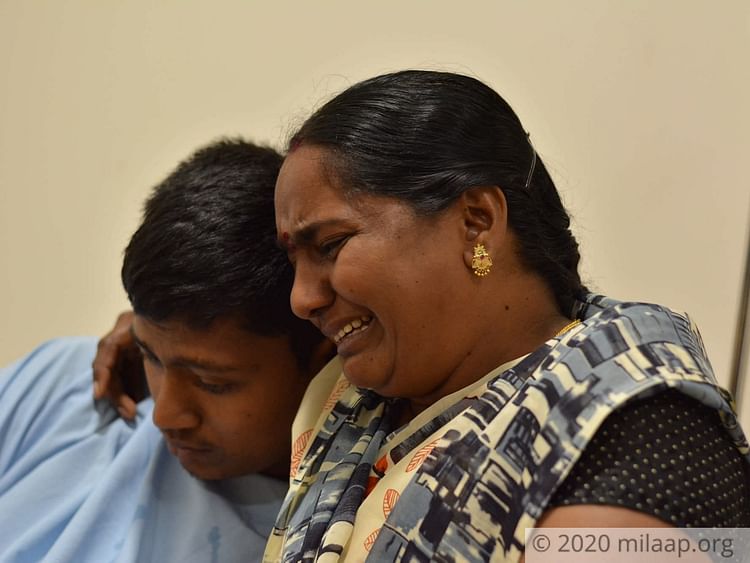 Life has brought Kumari and Raghunath to the same crossroads once again. This time too, their child has end-stage kidney failure and needs a transplant at the earliest. And this time too, they just can't afford it.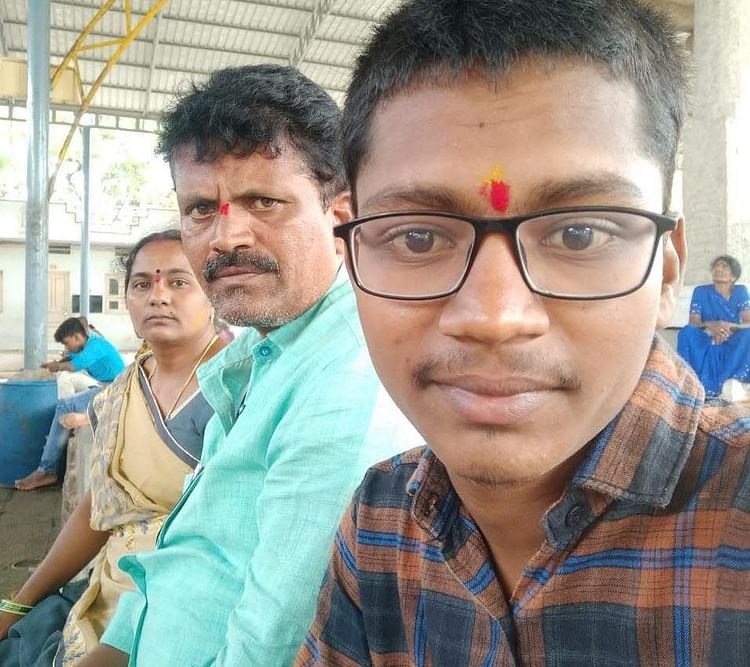 Medicines, dialysis, injections – none of these can keep him alive any longer
Raghunath and Kumari have been struggling for years now. In 2012 when their older son, Sai Ganesh, suddenly fell sick, they never imagined that it was just the beginning of their fight.


"He started vomiting and became very weak. We soon found out that his kidney was failing. A little over a year after his diagnosis, he passed away. We couldn't get him the kidney transplant he needed. We will live with that guilt forever… Anil also suddenly fell sick like Sai last year. He had the same symptoms. As much as I didn't want to believe it, something told me that my child's life was in danger." - Kumari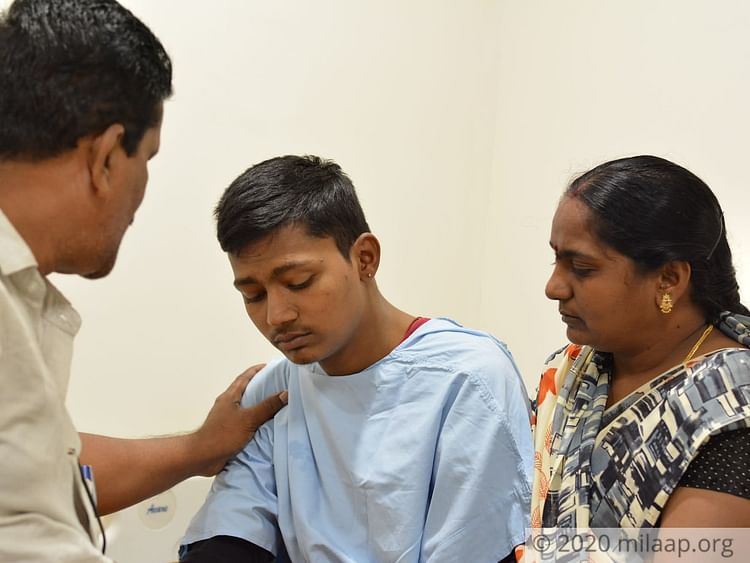 They rushed him to a hospital where they found out that his kidneys were failing. Ever since then, Anil has been taking 4 tablets every day, going for dialysis every 3 days and getting regular injections. It's been a year now, but all these things can't keep him alive any longer. Only an urgent transplant can.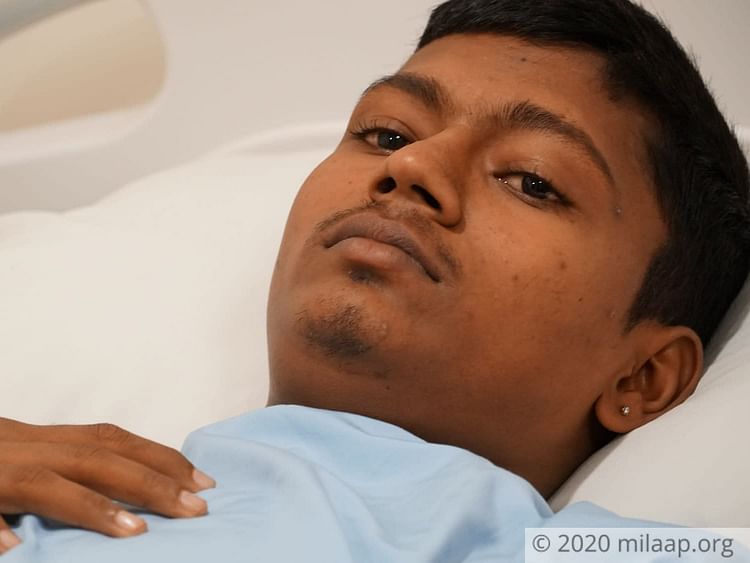 Even if they sell their house, they can't afford his transplant
Raghunath has left no stone unturned to try and afford Anil's treatment so far. With medicines, dialysis and constant check-ups, he ends up having to spend at least 10,000 rupees every month. For a farmer hardly earning a few hundreds these days, this is much more than he can afford.


"I've taken so many loans from so many people, it's the only way I've been able to continue Anil's treatment… to keep him alive. But I can't afford his transplant. I will never be able to. I don't want to lose Anil like we lost Sai Ganesh… he's our only child now. A few days ago we decided to sell our small house. It's the last thing we have left to call our own…" – Raghunath, father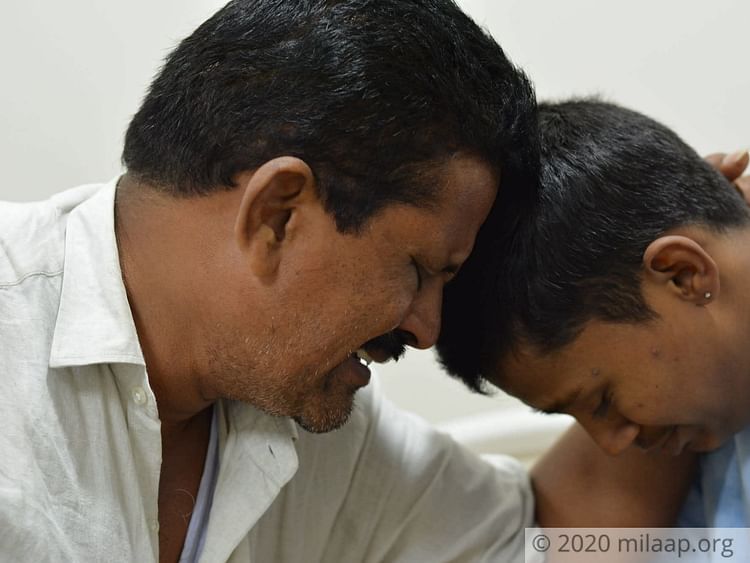 These parents are devastated and helpless. Their son could die before their eyes, and once again, all they will be able to do is watch. But you can help them – with your support, Anil can get the kidney transplant he needs in time and survive. He can have a healthy future. Click here to contribute.