"

Initially, she used to shriek and put up a fight with the nurses and the needles, when they took blood. But in the last few days, she's been unconscious, and it's like taking blood from the dead!

Before all this, when I came home late from work, she'd be fast asleep. I'd very gently touch her fingers, and she'd get up immediately and jump into my arms.

It kills me now, to see her lying motionless without a sound, hardly seen under all the tubes, despite needles drawing blood from both her arms

. I don't remember ever crying all these years. But now, that's all I am able to do." – Balraj, father.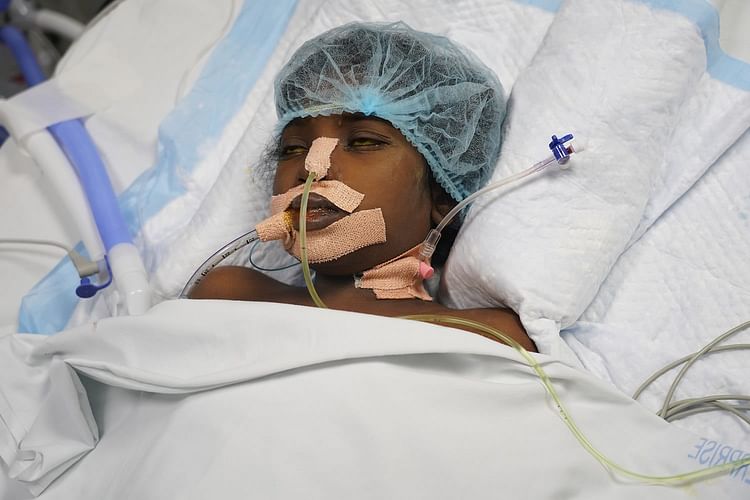 It was just a stomach ache, they thought…till they were told she wouldn't survive

A cheery little Angelina had been a good girl, eating her vegetables, and staying away from junk food all through the lockdown. And yet, earlier last month, she suffered from a sudden stomach ache. Her stomach bloated, and nobody knew why.


"We thought it would be something small, and took her to a clinic. But scans said her liver was swollen, and we rushed her to an hospital. She was admitted for 15 days, undergoing one test after the other.

Her hands and legs were swollen, and the doctors said her liver was severely damaged.

We went running to a different hospital. She couldn't eat even a morsel of food

.

She vomited all that she ate, and became so weak.

After another 15 days there, they said she couldn't be saved!

I couldn't bear the thought of losing her so soon! But I did not know what to do!" – Sakunthala, mother.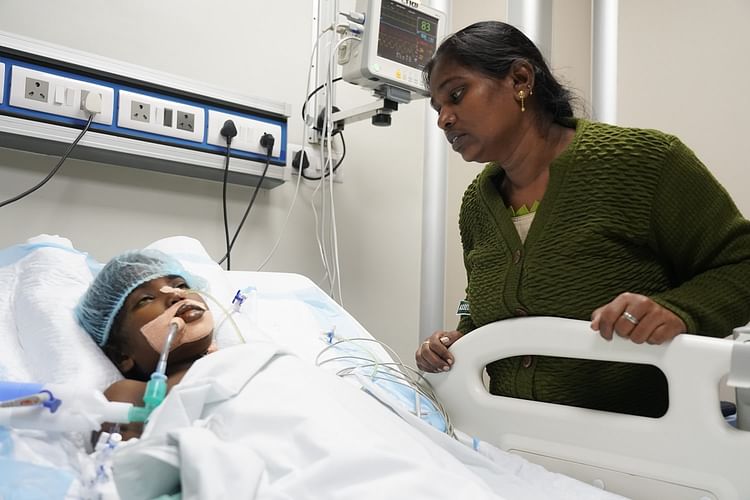 There's a new found hope…a transplant can save 10-year-old Angelina
"She is suffering from a deadly liver disease, and is now in the ICU.

There are four needles in just her thighs. There are so many more, all over her, I can barely recognize the happy child she was just a month ago.

She's on ventilator support, and won't survive for long if she doesn't get an immediate transplant.

She's not opened her eyes once…but I know she will!"

– Balraj.
Diagnosed with Wilson's disease, little Angelina is suffering from a failing liver, and only an immediate liver transplant can save her. Her mother, the donor, is ready to save her child's life. But they don't have enough money for it.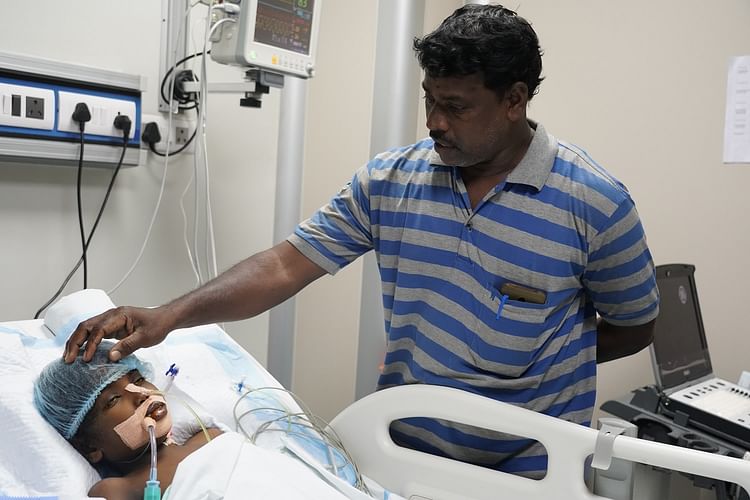 "I lost my job, I have exhausted my savings…I just can't afford 10 lakhs!"

This pandemic, having lost his job once, Balraj, a driver, struggled to find a job again. He was earning Rs. 16,000 a month. But just 4 months after he began working there, Angelina fell sick, and he lost his job again, owing to his frequent absence. With Government's aid, he can get her transplant done. But he doesn't have the money for liver dialysis, and pre-operative medical management. It will cost him 10 lakhs, and he's struggling to afford it.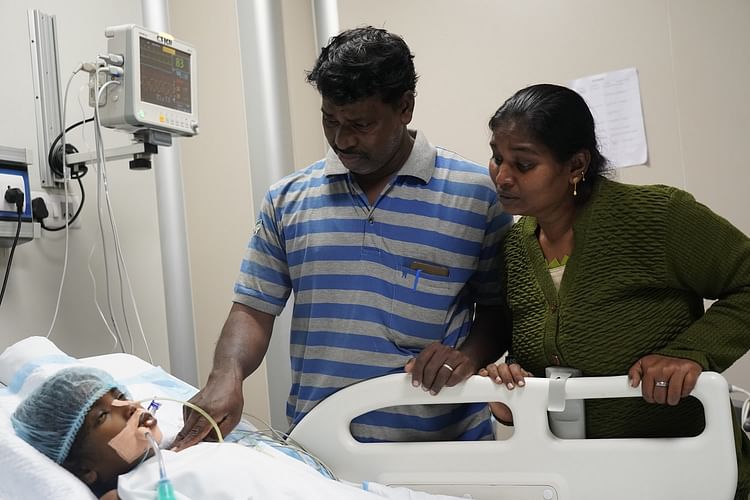 "There are those who're helping me with whatever they can, and there are those who tell me to just let her go, for the surgery is beyond us.

It kills me to even think of that. The expenses are beyond us, true…but I simply can't lose her

. Please help me save her!" – Balraj.
Your contributions are little Angelina's only chance at life. Click here to save her.