Every day, Alagarasamy sits outside his house in the village, with his puncture repairing tools spread out in front of him. He waits and waits, but there's hardly any work that comes his way. Panicking, he sets out for neighbouring villages to look for customers. Because, a day without work means, there's no food for the next. Amidst an already difficult life as this, came the pandemic. And amidst the pandemic now, his 4-year-old son, Anbumani, is fighting a deadly battle with a heart disease. Without an urgent surgery, the little boy may not survive; Alagarasamy is helpless.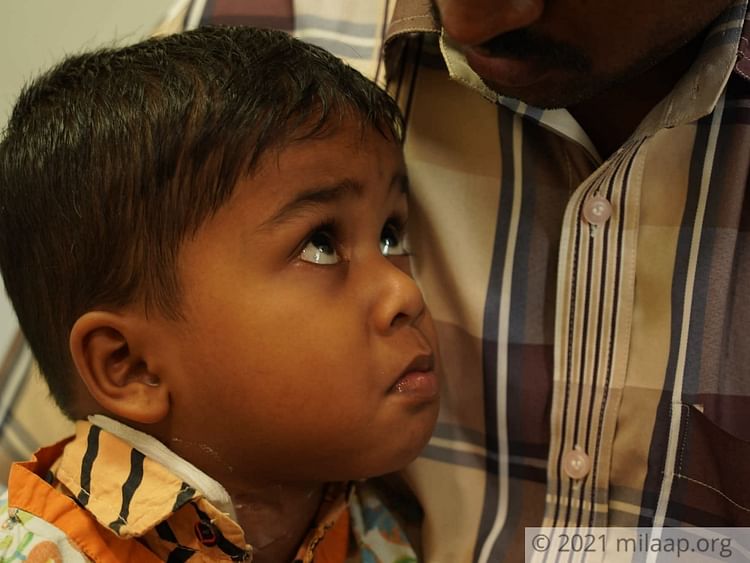 They travelled to cities unknown, to find out what Little Anbu was fighting…in vain
"

When he was born, we were told Anbu might need a heart surgery when he turned one. We weren't told anything else.

Afraid, when he turned three months, we took him to a hospital in Trivandrum as instructed.

We took a train every two months to a city unknown, with our baby on our laps; to treat him for a disease nobody ever told us about.

Every time, we would be sent back without any medication. 'He's fine, you can go', was all they said, after the multiple tests we took!" – Dhanalakshmi, mother.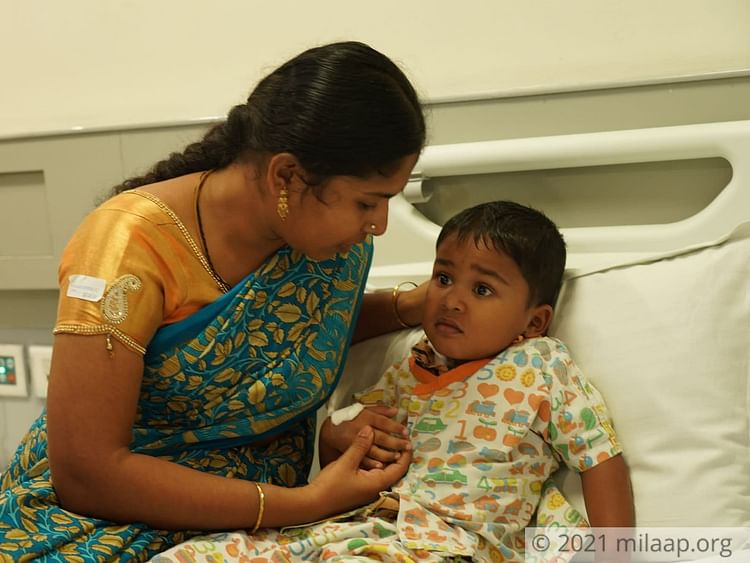 Hardly a year old, little Anbu underwent a surgery to fight a heart-disease
After spending months running from one hospital to the other, the couple travelled to Chennai, where their baby was diagnosed with a serious heart disease. An urgent open-heart surgery followed.

"We had gone just in time…before it was too late. After his surgery, the doctors said that he'll require another, a few years later, to cure him entirely. We took him for check-ups regularly. I don't remember sleeping peacefully since then.

When will the next surgery be? How would we afford it with my daily-wages job? I kept asking myself. Now, he's 4, the time for the surgery has come…and I still don't have answers to my questions

!" – Alagarasamy, father.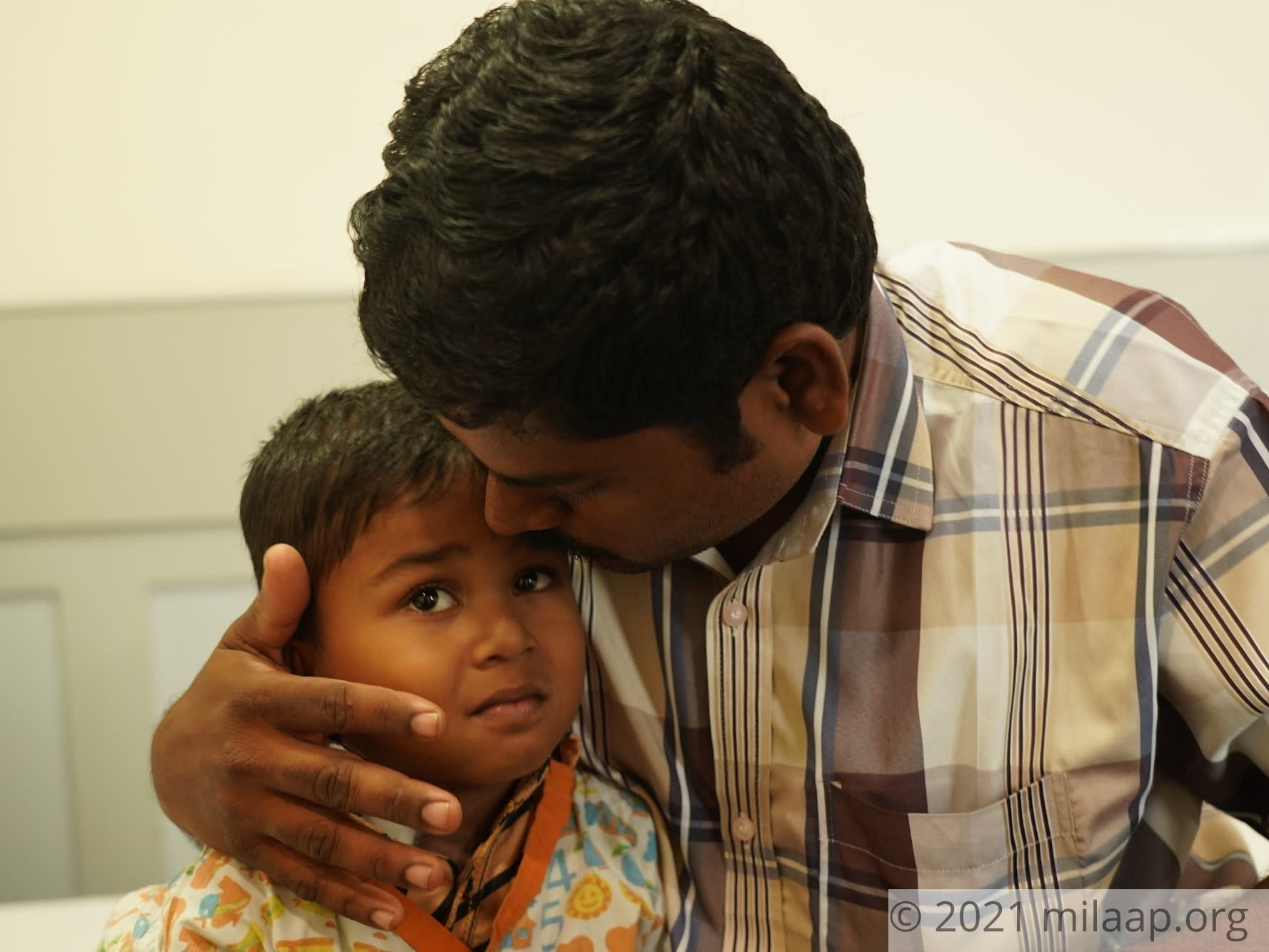 While little Anbu aches to go to school, his parents Struggle to keep him alive
Just two blocks from where they live, is the village's school. 4-year-old Anbu has been there many times, for vaccines, and health check-ups. He's been seeing kids going to school with bags on their back. For the past few months, little Anbu who's now of a school-going age, tells his mother to drop him at school. She weeps! Taking an empty bag, and an empty lunch box, he walks around the house singing ABC. But every passing day, his heart worsens, and he grows weaker. Without an urgent open-heart surgery, he will not survive!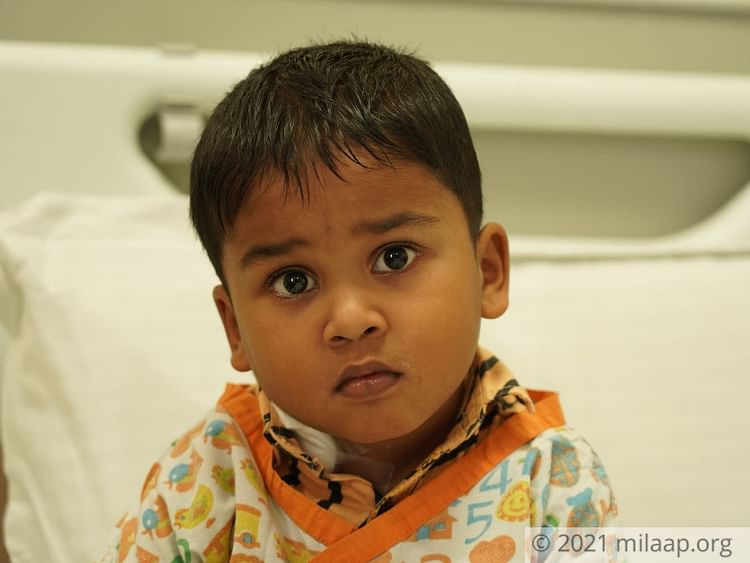 An Open-heart surgery That costs 10 lakhs, can save little Anbu, but…
Alagarasamy earns no more than 250-300 rupees a day, repairing punctures. Owing to the pandemic, not many people are traveling in his village, and thus, there has been a steep decline in his work. He's still struggling to repay loans he borrowed during Anbu's first surgery. He has no means to afford another one now. The cost of the surgery and follow-up treatment is 10 lakh rupees. He is in desperate need of your help.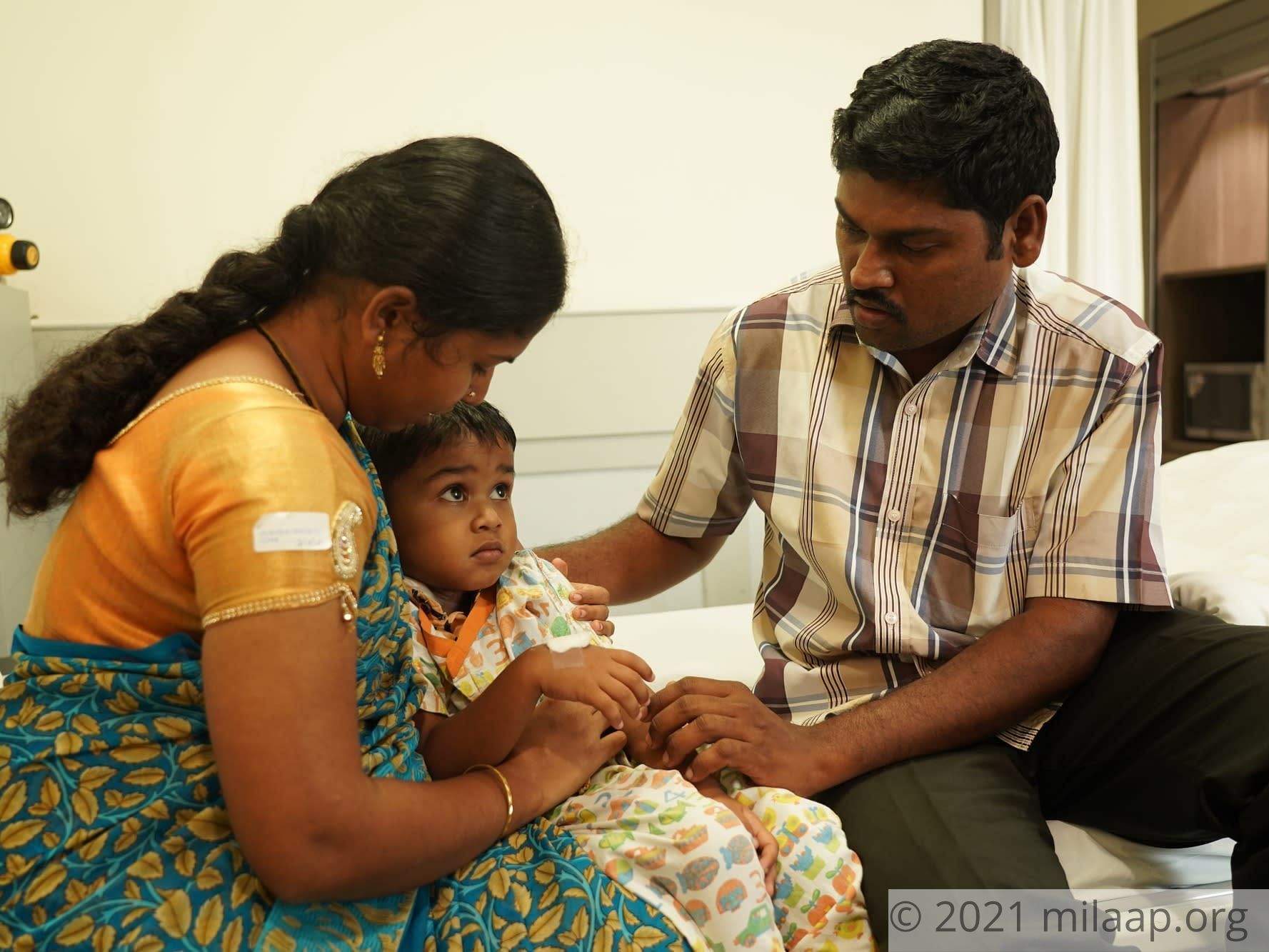 Your generous contribution can fulfill Anbu's dream of going to school and also his parents' dream of seeing him live long! Click here to help.