Amer has always been a happy and healthy child. Being the youngest in the house, he is pampered and adored by everyone. But now, he is fighting in the ICU for his life and his entire family is running pillar to post to keep him alive.

14-year-old Amer has been diagnosed with neuromuscular disease and respiratory paralysis. This disease is causing progressive motor weakness including weakness of the muscles in both sides of the face. He is unable to breathe on his own and is on ventilator support.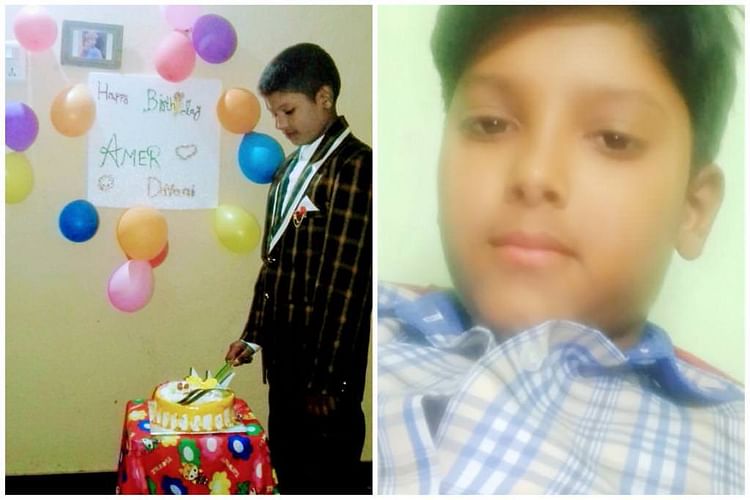 He was losing his motor skills one by one
"6 months ago we noticed that his fingers were constantly a little bent. We asked Amer what happened and he said that he couldn't open them properly. He was prescribed some medicines by the local doctor, but even after 3 months, it remained the same. His health started deteriorating rapidly and he even had breathing trouble after that. At nights he would sleep with his mouth open and his appetite reduced drastically. Last month when we found him on the floor, asleep while seated, we didn't waste time any further and brought him to a bigger hospital." - Saleh, father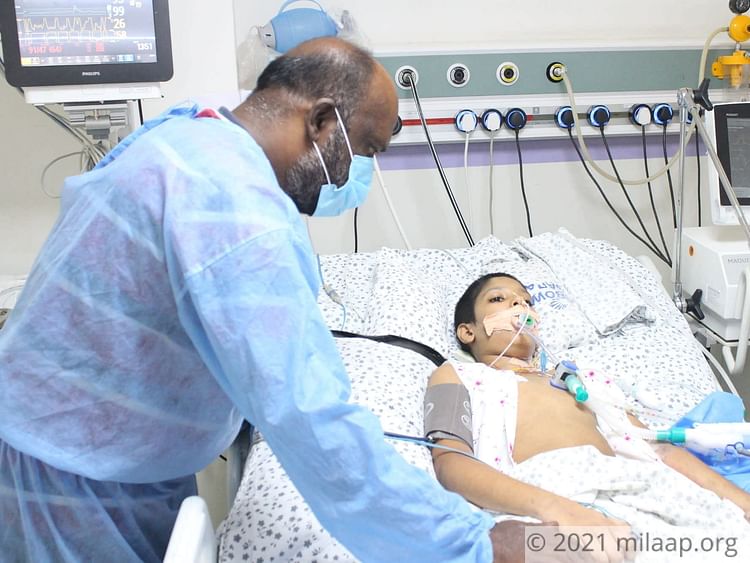 They stay in the waiting hall, desperately waiting to meet their son
Amer was immediately admitted to the ICU and the parents were told about the diagnosed condition. Ever since then, Saleh and Alaya haven't gone back home. They stay in the waiting hall and desperately wait for their turn to meet Amer.


"It's been more than 2 weeks now and he is still in the ICU. I went to see him today, he can't speak due to the pipes and tapes around his mouth so he called me close with his hand and constantly kept asking me to remove the ventilator. Tears were falling from his eyes and I can't tell you how painful it is to watch him suffer like this. Though his condition is a lot better now, doctors say that he is still not out of danger and needs prolonged treatment. But we are unable to keep up with the expense anymore... How will we save our son like this? - Alaya, mother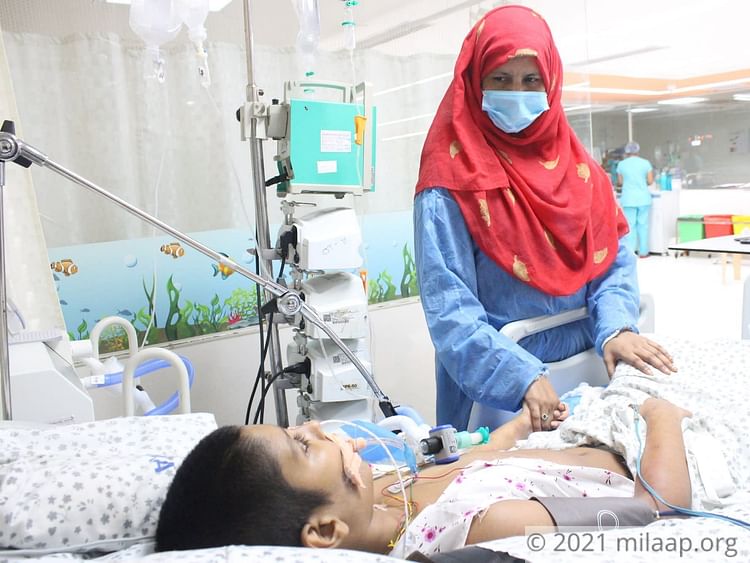 A daily-wage driver, Saleh can't afford the cure
Saleh works as a daily-wage driver, and only earns when there is work available for him. Affording this treatment, which will cost him in lakhs, is beyond his means. He has exhausted all that he had. You are his only hope.


"His feet were never at rest and he was always up for some mischief. Look at him now. He has never fallen sick before and watching him like this is breaking my heart. But I am failing to afford the cure and I don't know how to continue his treatment. I am failing!" - Saleh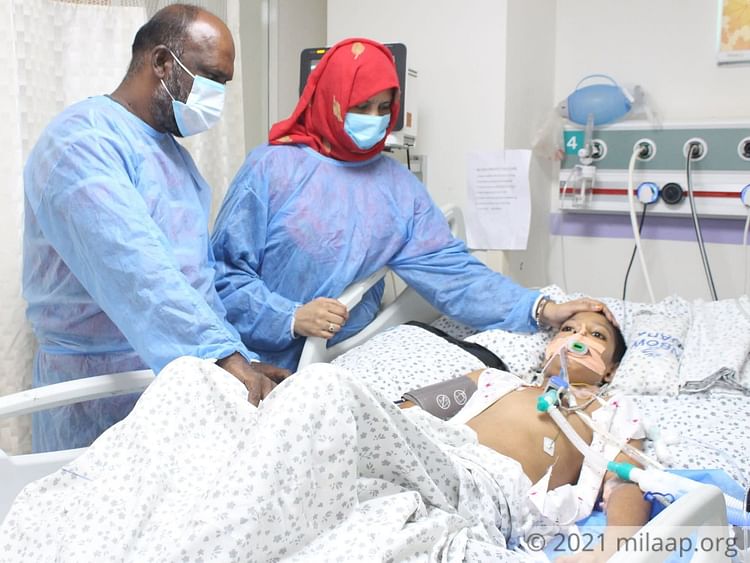 The cost of the entire treatment will be around 7 lakhs which these parents can't afford. Your contributions can help them save Amer and give the young boy a new life. Click here to donate.