"When people look at our son, they think he's adorable. Even our younger daughter loves pinching his cheeks. To her, her bhai is the cuddliest. If only they knew that he looks like this because of a dangerous disease. What everyone thinks is baby fat is actually swelling that can soon make him unrecognizable. Altamash's condition is deteriorating with every passing day, and now we have only one week left to save his life!" – Asma, mother

5-year-old Altamash has a rare autoimmune disease. Without a bone marrow transplant in one week, he may not survive.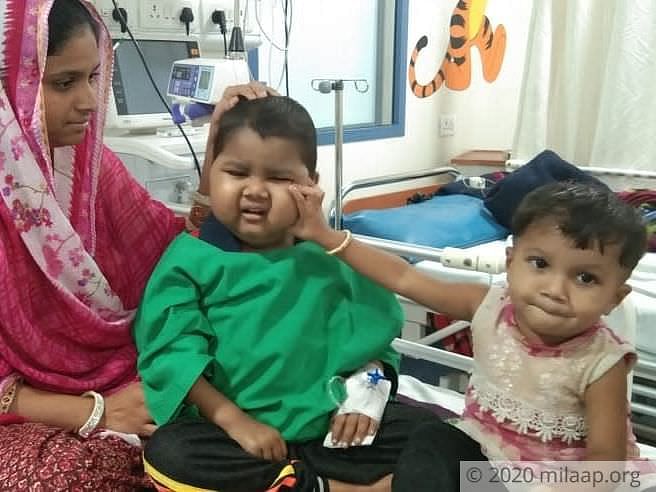 5 different hospitals, but no one could tell them what was making him sick
There was never a quiet moment in Salim and Asma's house in their village near Aurangabad, Maharashtra. Altamash always kept them on their feet. He was energetic, happy and very naughty. Asma would spend hours running after him for him to finish his food. Now, when Asma looks at her son, lying on the hospital bed, she can't believe what this disease has done to him and how much their lives have changed in the past 7 months.


"It started as a fever last year in November, and for two months we went to almost 5 hospitals trying to find out why our son's fever wasn't going down. No one could tell us. It only got worse then. He started having seizures, he became so weak, he would cry through the night. We were then asked to take him to Mumbai. We came here in January with two pairs of clothes. And we've been here ever since." – Asma

A transplant is his only chance to survive
In Mumbai, Altamash was diagnosed with Hemophagocytic Lymphohistiocytosis (HLH), a condition in which the body makes overactive immune cells causing too much inflammation. In this disease, the immune system begins to damage the patient's own tissues and organs, including the liver, brain and bone marrow where blood is made. The only cure for this disease is a bone marrow transplant.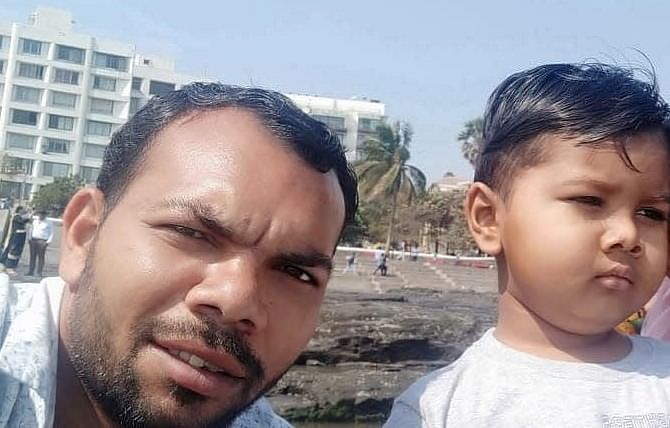 The only thing standing in his way is our poverty
Altamash has been admitted to the ICU at least 4 times already. His platelet count drops, he has a high fever and sometimes he even gets seizures. He has been in so much pain for so many months.


"He can be free from this pain. Kulsum is a matched donor for the transplant, but we just can't afford it. It breaks my heart that our poverty is the only thing standing in the way of his treatment. I'm a small-time farmer, and I used to earn Rs 200-250 every day. But I haven't had work for 7 months now. I tried looking for work in Mumbai, but it's impossible. I've spent 1.5 lakhs on his treatment – that's everything I had and could borrow." – Salim, father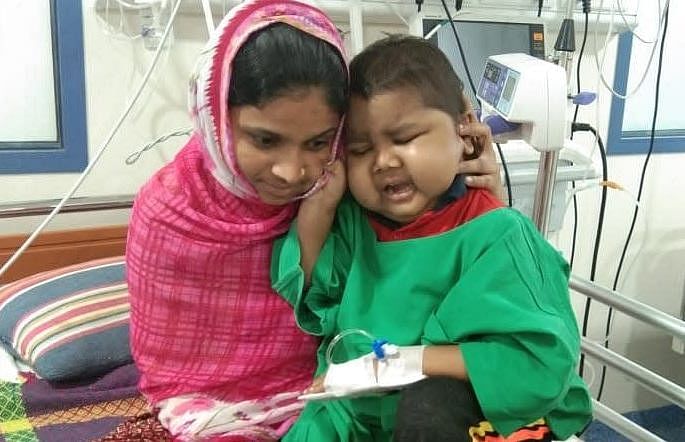 Altamash just wants to go back home. After months of medicines, tests and injections, he's exhausted. He wishes for his pain to end. And the only thing that can help is a bone marrow transplant in one week. Altamash needs your help to survive.