24-year-old Akshay Kamble sits sullen on his hospital bed, looking back at his days in college. A mechanical engineering student, he was in his final year and gearing up to enter the real world with his degree in hand. His parents had strived all their lives to give him and his little sister the best that they could, and Akshay's only wish was to make them proud.

Akshay was one step away from achieving his dreams, before tragedy struck. In late 2020, he was diagnosed with B-Acute Lymphoblastic Leukemia, a severe blood cancer that forced him to put his life on hold. His only hope at recovery is a bone marrow transplant, but his family is struggling to afford his treatment.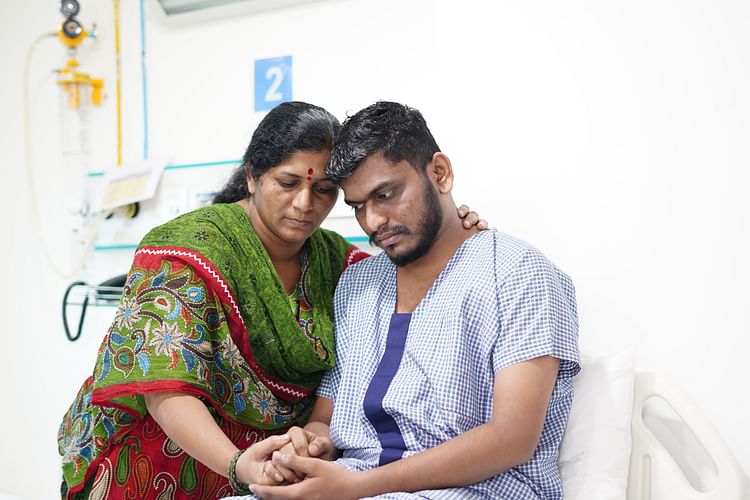 His battle with Covid-19 culminated with a cancer diagnosis
In July 2020, Akshay ran a high fever that lasted for almost 3 days. His parents took him to a hospital nearby, where he tested positive for Covid-19 and was kept under observation. Over a week later, he'd gotten much better and was due to be discharged, but a sudden spell of dizziness forced him to extend his hospital stay.


"I was standing in line at the hospital canteen to get some food, when I felt really light-headed and my body didn't have the strength to remain standing. My attending doctor told me that it wasn't a normal symptom of Covid-19, and I was asked to get some tests done. A blood test report showed that my blood count was low, and I had to be given transfusions. I didn't think much of it then; just that I needed to get these transfusions and then my blood levels would go back to normal. But then, doctors detected something in one of my regular tests and I was asked to get a bone marrow test and biopsy done. That sealed my fate. They told me I had cancer.." - Akshay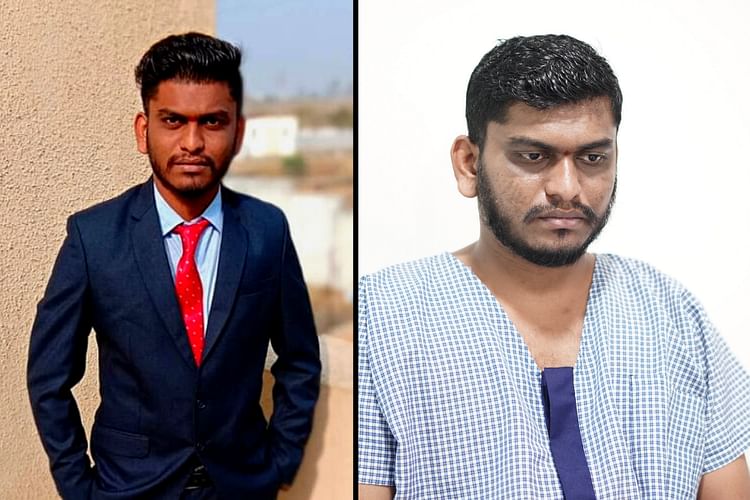 The lockdown delayed his bone marrow transplant
"The doctors said that the cancer cells in my body increased and got activated when my immunity levels became low because of Covid-19. I didn't know how to process this news. It felt like a huge weight had been dropped on me. It took me a while to come to terms with my diagnosis, and then I was hell-bent on fighting it. Now, the doctors have told me that I need a bone marrow transplant within this month, or my life will be at risk."

The tests also found that he had low creatinine (breakdown product of creatine, which muscles use to make energy) levels, which caused him a lot of discomfort in his lower back. Soon after his diagnosis in July 2020, Akshay began his chemotherapy. In December 2020, after two cycles of his treatment, he was due to undergo a bone marrow transplant. But it was postponed because of the second lockdown and a surge in Covid-19 patients.


He needs that bone marrow transplant urgently, but he can't afford it
Akshay had been studying to be a mechanical engineer, prior to his diagnosis. His father, Bhagwan Kamble, is a taxi driver and the sole breadwinner in the family, while his mother, Anitha Kamble, is a housewife. With no way to afford the bone marrow transplant that their son needs, they are struggling to save him.


"All the money that my parents had been saving up for my sister and my future has gone towards my treatment. While my condition is stable right now, the doctors have asked us to hurry with the arrangements for my bone marrow transplant. I can't wait until I finish my chemotherapy to get it, because there is a chance that my cancer could relapse and cause complications. But without the money, I am at a fix. How will I afford to pay for such an expensive surgery? I am only a student, with high hopes and big dreams. All I want is to recover, get a job and work hard for my parents' sake. That's why I am turning to you for help. Please save me..."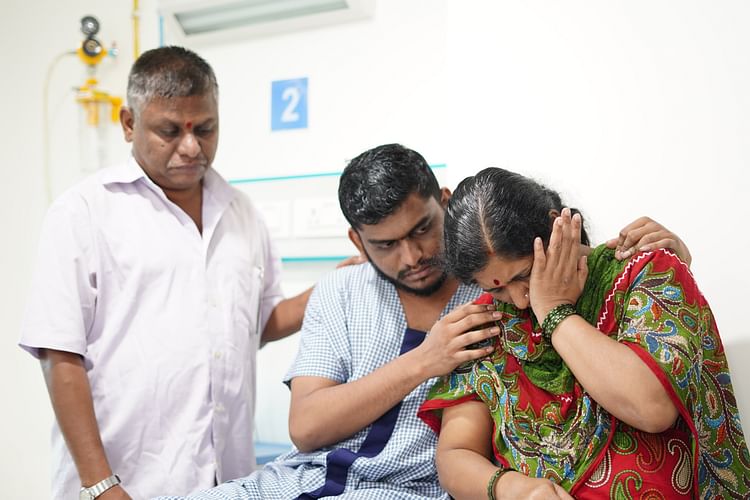 Akshay's father has spent about INR 5 lakh so far, with help from his relatives. Akshay needs your help. With your contribution, he will be able to get the bone marrow transplant and recover. He dreams of being an engineer and supporting his parents. Click here to doante!