Vinayakam and Manjula live in a small village in Chittoor, Andhra Pradesh. They have a beautiful 2-year old daughter and recently they had a baby boy - Akshay. Whenever either of the children fell sick, they visited the local doctor and a few pills would make them fine in a day or two. But this time it was not a small ailment.

The more we delayed his treatment, the more critical he became...
"From the past few days, he was struggling to breathe and no medicine was helping him. We took him to different hospitals in the nearby cities but no one had the proper treatment for it. The more delayed his treatment, the more critical he became. We could see him struggle to take his every single breath."- Manjula, mother

6 months old Akshay suffers from a viral lung infection and is in a very critical condition. Over the past week, his condition has improved a little but the parents are unable to afford the cost of further treatment and without continuous ventilator support, he will not be able to make it.


A few minutes a day is all we have with him now
"By the time we took him to this hospital in Chennai, his condition was very critical and he was immediately taken to the ICU. Since then, every day we wait for the clock to strike 11, so that we can see our little child's face and be with him for a while"- Vinaykam

While Akshay battles for his life in the ICU, these parents desperately wait outside all day long to just have a look at his face once. They find it comforting when they watch their child breathing fine.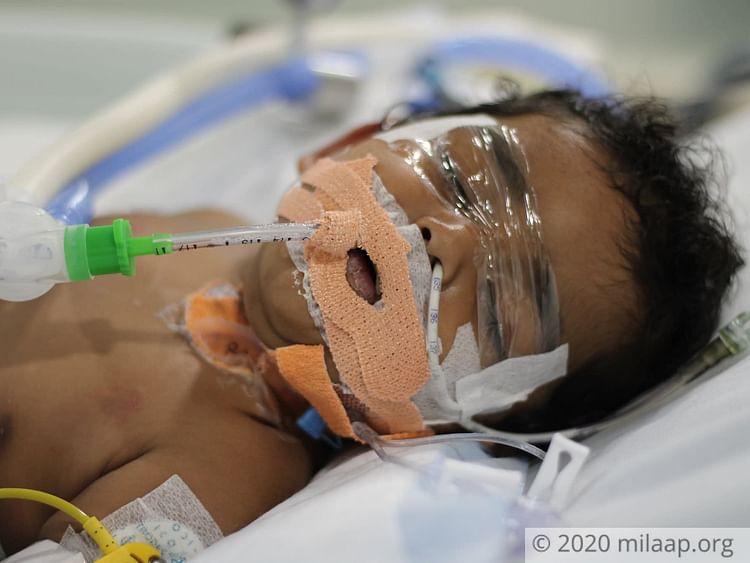 I wish I was something more than just a labourer
Vinayakam works as a daily wage labourer in his village. 200 to 300 rupees is all he earns in a day but he never felt helpless. It was enough to feed his family but now, it is not even close to what they need. A few days more in ICU can save this little baby boy but it would cost them 5 lakh rupees.


"I never regretted the work I do but now, when I see my child struggling to live in the ICU, I wish I did something else, was something else...something more than just a labourer. How will I afford so much money? I don't want to lose my baby."- Vinayakam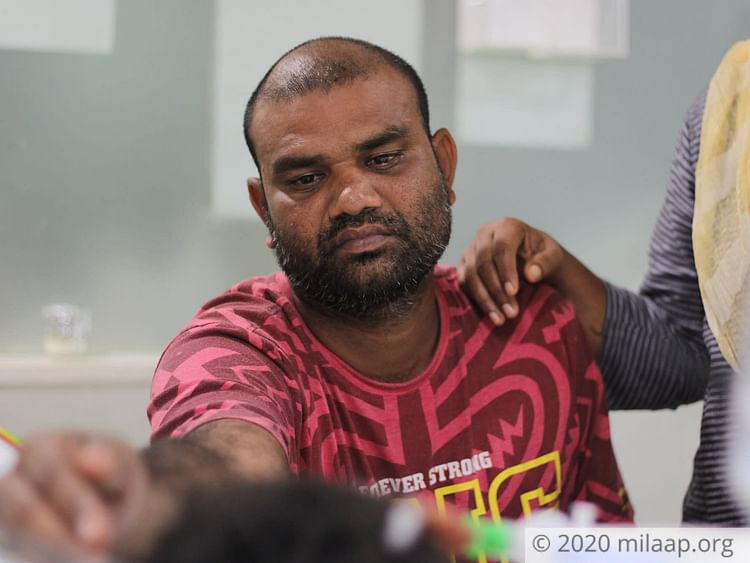 You are their only hope. Click here to help. Your generous contributions can save this little child.