There are bluish spots all over his body and little Akhil doesn't want anyone to see those. He covers up his arms and legs with sheets. He is bleeding from his nose and mouth. Akhil is suffering from a disease that has nearly damaged his immunity system.

"His condition is very delicate. Even a small infection can be fatal for him. He starts getting rashes even if he falls down and hurts himself somewhere. It's scary, it can kill him and we can't afford the treatment," - Meena, mother.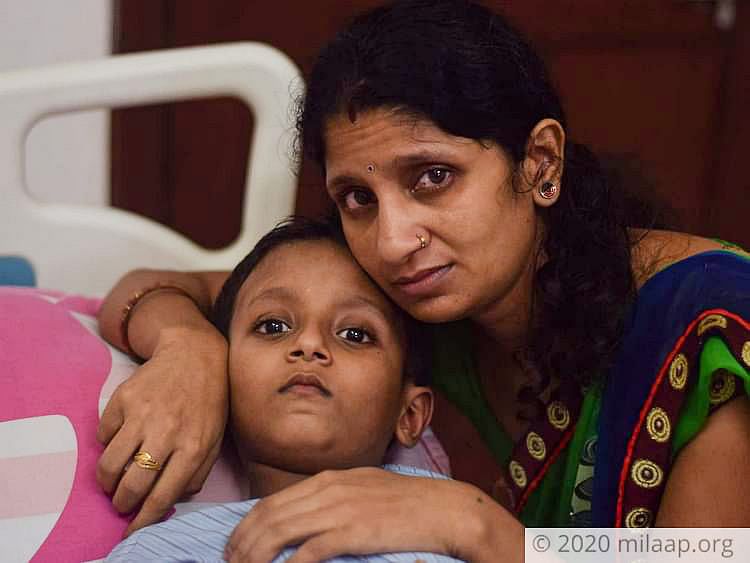 A year went by without any treatment, his condition was getting worse
Akhil started getting weak and could hardly stand up on his feet. He started getting platelet transfusions but doctors in Allahabad and Lucknow but in vain. They couldn't find any cause for his condition.

"Then he started bleeding from his mouth and nose. It got worse, doctors told us to take him to Mumbai where got diagnosed with this immunideficiency disease. And that is where we have been for the last few months. He is under regular medicines but he will eventually need a bone marrow transplant," - Meena, mother.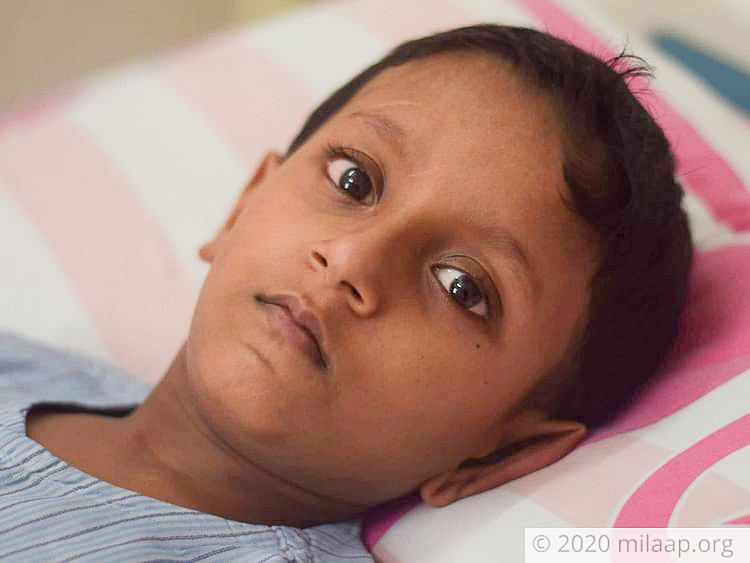 Akhil is aware of the disease, he prays every day to get cured
7-year-old Akhil has figured out that he is suffering from a dangerous and very rare condition. His stomach is swollen, doctors suspect that his liver and spleen have enlarged. But he is not as scared as his parents, he is brave and wants to fight the disease. He wants to go home only when he is fully cured, he prays every day to God to make him better.

"The sight brings tears to my eyes. I wish I could do more for him, but our hands are tied. We have already spent over 5 lakhs on his treatment and we need 15 more lakhs. My husband is here with us for the past few months, he has no income. His savings are all over, our relatives can't lend us anymore. What should we do?" - Meena, mother.
Rajkumar used to work at a petrol pump in his hometown in West Bengal. He used to earn around Rs 10,000 and was saving for his children and his younger sister's marriage.
"All that is over and my son is now battling death. How will a middle class man like me afford the treatment? One strip of his medicine costs us Rs 62,000, I don't know how long I can continue that," - Rajkumar sounds helpless.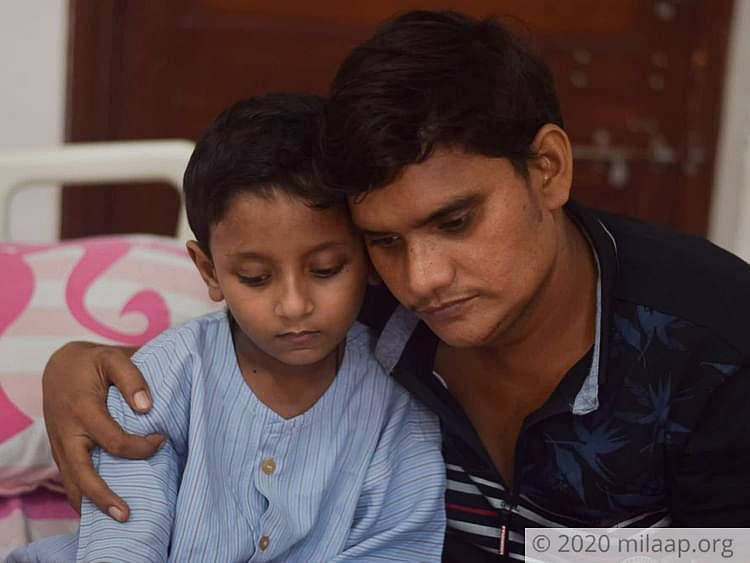 Akhil needs continued treatment, that's the only way he can go back home. But his parents have run out of funds, they are struggling to afford his daily medications, they haven't paid their house rent for months now.
They're looking to you for help - even a small contribution will go a long way.