As Bappa and Rimpa sit outside the ICU ward where their 7-month-old daughter is right now, they can't help but fear that they won't be able to take her back home. These helpless parents shed tears as they see Aitree, their only child, covered in tubes and nozzles, unable to breathe and her eyes shut tight due to the sedatives. It's been over 20 days since this little one's fight began.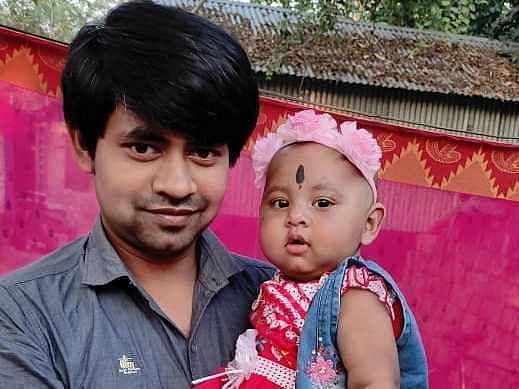 They let us in twice a day but I can't bear to look at her
Doctors and nurses are bustling in and out of the room in which Aitree is getting treated. They are administering her medication and taking the best care possible but the parents aren't allowed in except for two times in a day.

"I hate sitting outside, not knowing what to do to make my baby feel better. They allow us in just twice but every time I go in, my eyes tear up. I just can't look at her like this. I can't stay in the room for more than a minute. I come out and check my phone where I have smiling pictures of my baby girl. When will I see her smile again?" - Rimpa, mother.
Aitree's condition is getting more critical with every passing day
7-month-old Aitree has adenoviral pneumonia with a severe infection in her blood. What started off as a common cold soon took a turn to be an aggressively spreading infection. The little baby is unable to breathe and is in constant ventilator support. Doctors have told the parents that the infection has spread to her brain. She needs constant medical care but Bappa is afraid that he won't be able to continue Aitree's treatment.


"Every day I have been spending over Rs 10,000 on her medicines. All my savings are over, now I don't even have enough to buy her medicines for today. How will I afford to keep her in the hospital for longer?"- Bappa, sounding very worried.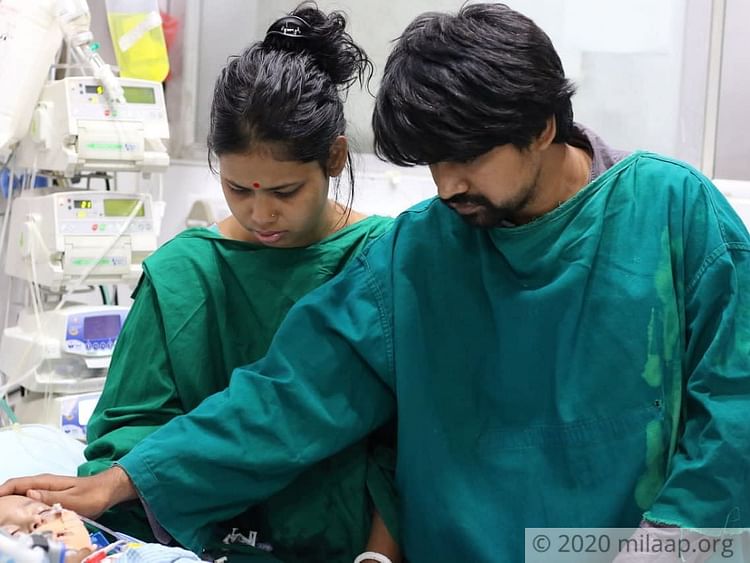 He is a daily wager in Shantipur, Nadia. He makes just about enough to feed his family. He was forced to sell his house to start his daughter's treatment and now he has nothing in his hand to save her life. He is looking to you for help.

Even a small contribution from your side can help Bappa and Rimpa