Ahasana is 17 and she is standing at the brink of a bright future. A diligent student, she wants to continue her studies and wants to get a good job. The eldest of the three daughters of Moallema Bibi and Sheikh Hidayatullah, she is the role model for her younger sisters. They all want to grow up and be like 'didi'.

"But a year ago we got to know that her heart was failing. We were shocked - she was so active even till a few weeks ago. Yes, she did say she was feeling a little weak but we thought it was because of her studies. Who would have thought that it would turn out to be something so serious…," - Hidayatullah, father.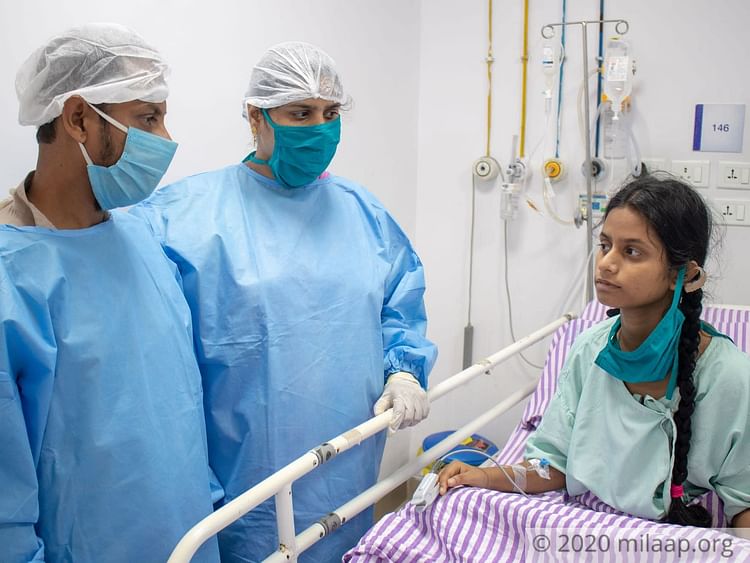 Each day I pray for everyone, today will Allah listen to my own prayer?
Hidyatullah is an Imam in a small village in East Medinipur, West Bengal. He makes around Rs 3000-4000 a month. A devout believer in God, he is a village favourite who reads the finest verses from the holy book and helps everyone with the troubles, helping them connect with God. A selfless person, he hardly ever prayed for his own needs. But today is different.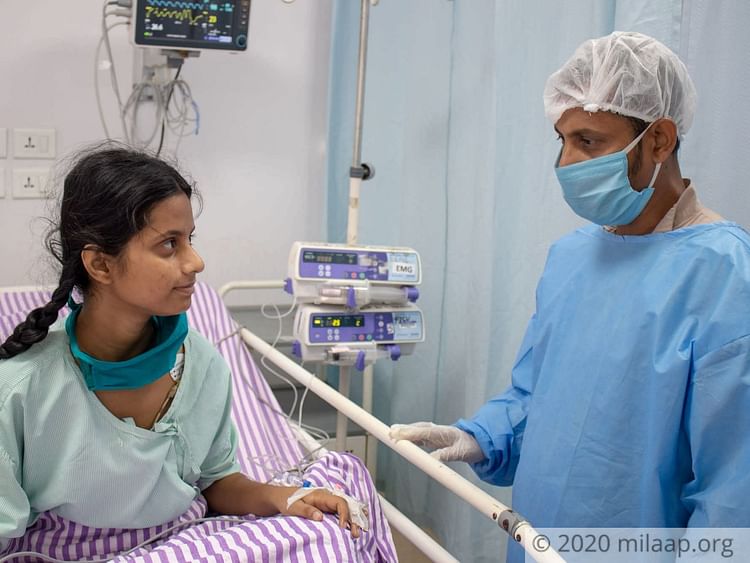 "My daughter is battling death. The doctors have told me that very soon her medicines will stop working and then only a heart transplant can save her. I keep praying to Allah for Ahasana, but I wonder - will he listen?" - Hidayatullah, his eyes welling up with tears.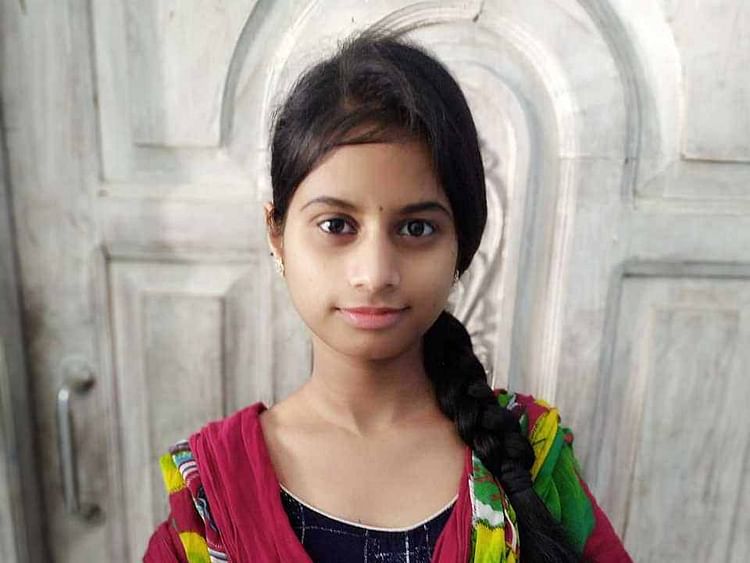 Ahsana wants to continue going to school but her health won't allow that
Ahsana used to walk to her far away school with her friends. Although the distance was not very near, she never complained. She loved that walk to her school and back. But now the 17-year-old can't even walk without panting.

"She keeps asking me when she can go back. She is scared that she will fall behind in her lessons. I look at her innocent face and think if I will be able to afford her transplant that will cost me 20 lakhs! I have nothing, just nothing - how can I save her life," - Hidayatullah.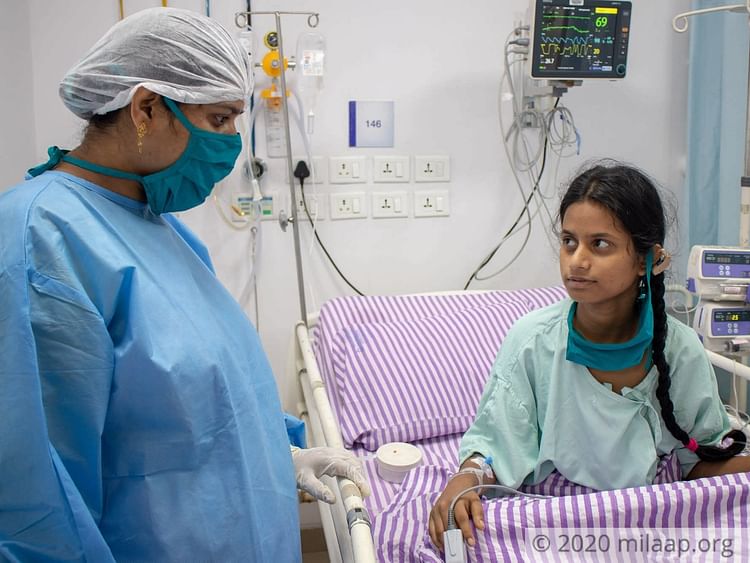 Ahsana senses the fear and worry in her father's eyes. But like her father, she is a calm and selfless soul who doesn't want anyone to worry about her. She tries to tell him that she will be fine but in her heart, she is scared too. You can help her father afford a life-saving heart transplant for her.