In the hospital for over a month, shuttling on and off the ventilator, 11-year-old Adrin Leo is fighting to live. Suffering from multi-organ dysfunction, every day is a struggle. He doesn't know if his dreams of becoming a dancer will come true. He doesn't even know if he will ever step out of the hospital. And yet, despite all the pain he's in, every time he is able to talk, he speaks to the nurses who change his clothing and clean him up; and he apologises for causing trouble. This compassionate child can be saved, with a little help from you.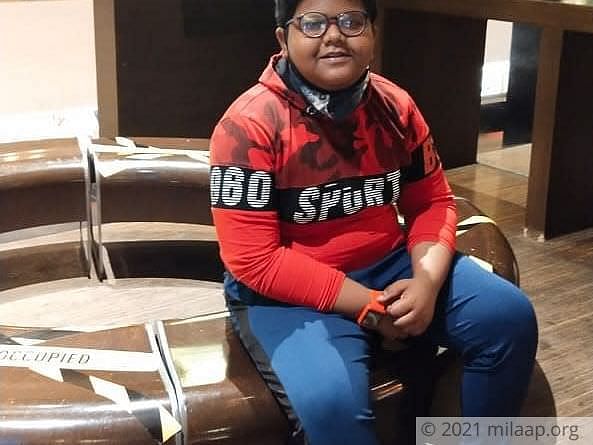 It was a happy day for Adrin, till he suddenly wouldn't stop vomiting

It was the 25th of January 2021. Adrin was at his uncle's place for lunch. He was happily playing with his cousins, when he suddenly started shivering. He had a high fever, that only got worse by the hour.


"We had a doctor's appointment scheduled later that evening.

But suddenly, he began vomiting. He couldn't stop.

He was drained and exhausted. Worried, we rushed him to the hospital immediately.

With whatever energy he had left, he went on apologizing to his aunt for not being able to get to the washroom on time…

" – Glory, mother, breaks down.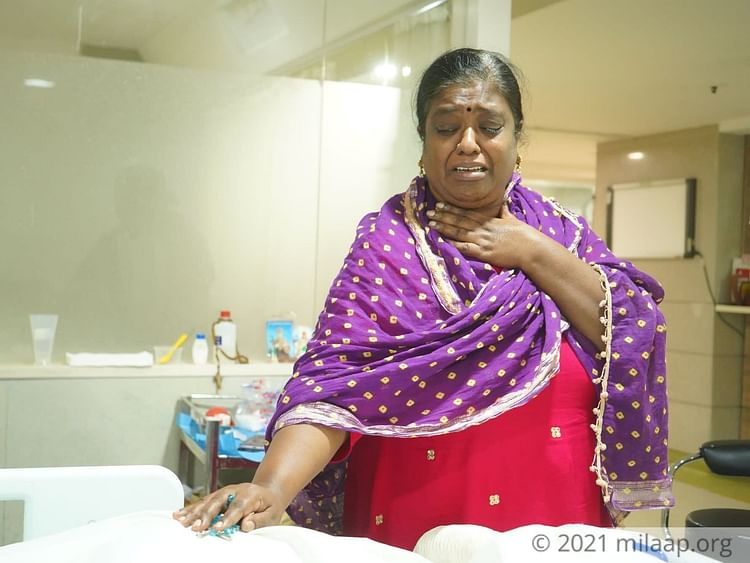 Adrin was diagnosed with multi-organ dysfunction

He was diagnosed with a severe case of relapsed dengue and was suffering multi-organ dysfunction. The diagnosis knocked the breath out of his parents.


"He was dancing around happily…how did this happen? 5 years ago, he'd already fought his battle with dengue once. Why did it come back again?

His kidneys stopped functioning…he couldn't pass urine. Then, it was his liver. He was on the ventilator, unable to breathe, eat or sit.

He's an active child who finds it hard to sit in one place; it kills us to see him like this…" – Vedanayagam, father.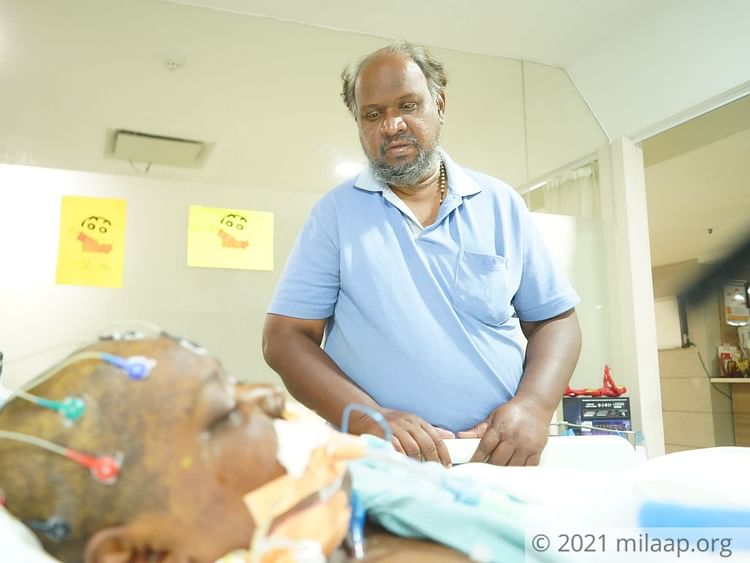 The disease hasn't spared his organs, but Adrin is fighting hard
Weeks went by and he was now responding well to the medication. He was shifted to a non-invasive ventilator, he was slowly recovering. He was able to sit up and wave to his family. But…


"Suddenly, he started vomiting blood and was rushed on the ventilator again.

When he recovered from that, he suffered seizures. When he fought that too, they said his brain was slowly getting infected. He survived that too. Then, it was his lungs

…both of his lungs. They were severely infected. He had to go back on the ventilator.

He's doing all he can to come back to us…he's doing his best!

Now it's left to us.

" – Glory.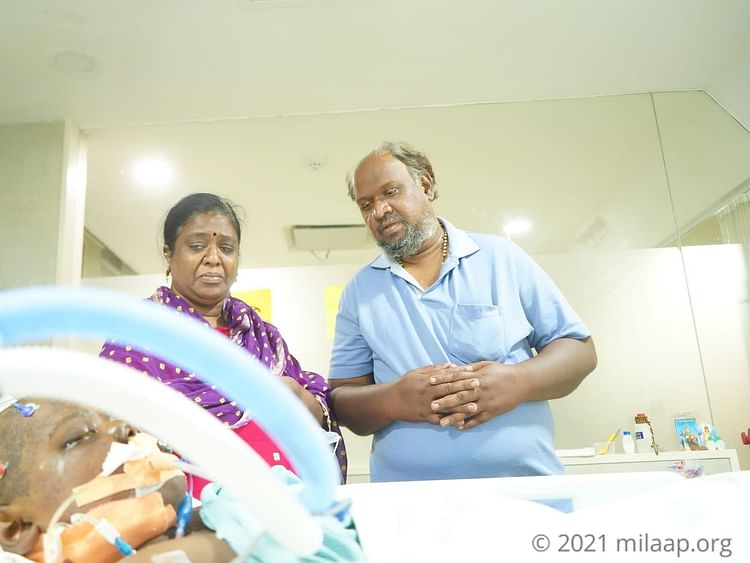 Currently, Adrin is sedated and on the ventilator, fighting an infection. With a prolonged stay in the PICU, there are high chances for his recovery. But after 40 days at the hospital, the family has already spent lakhs on his treatment, with the help of friends and family. Now, they have no one else to turn to.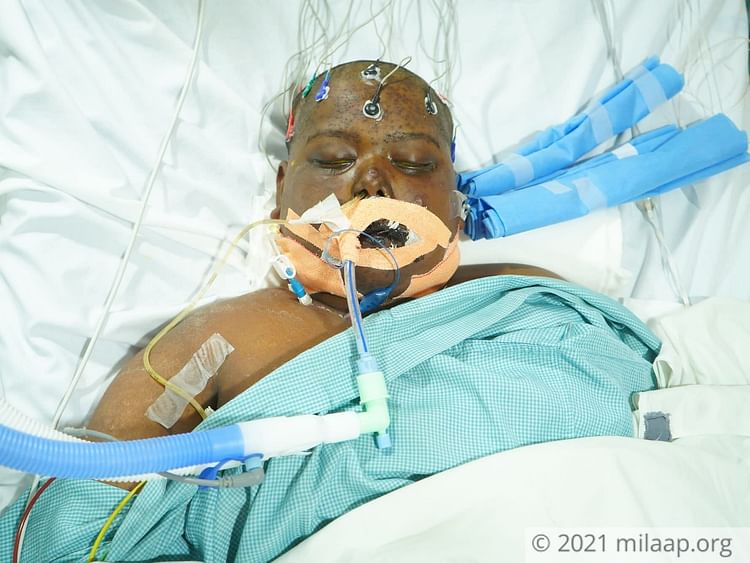 Adrin's treatment will cost 20 lakhs more; the family needs your help
"I'm the sole breadwinner of the family, and it's been a month since I went to work. None of our relatives have reported to work since Adrin fell ill. The child's full of dreams. He's done his bit by surviving this far…now it's up to us. But we're helpless. Please help us save our son!" – Vedanayagam.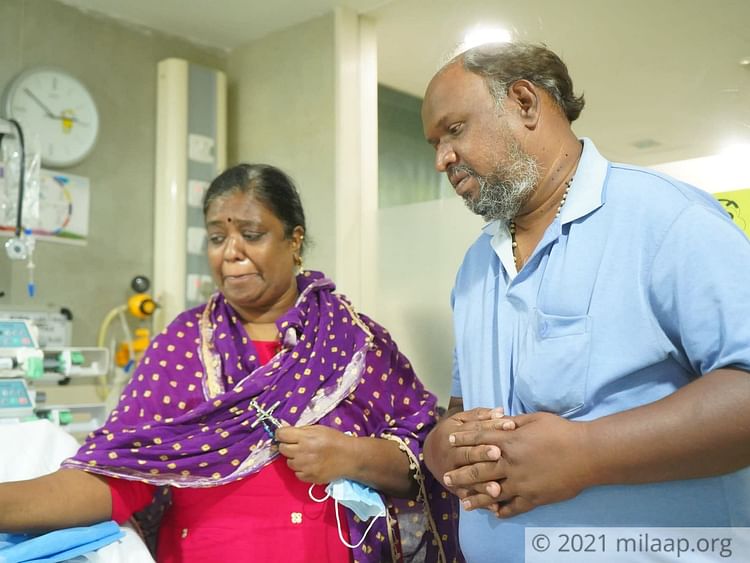 Your generous contribution can help this little boy with big dreams recover from this deadly disease. Click here to donate.